A poor hiring decision can impact an organization's bottom line significantly. Our system allows you to develop strategies to ensure the right people are being placed into the right roles and that onboarding is done with a customized people-smart decision making process in mind. Our tools take the guesswork out of the selection process by:
Defining behavioural requirements of a role
Targeting ideal candidates
Identifying natural behavioural drives of candidates
Conducting fit/gap analyses
Hire the Right Person
Head. Heart. Briefcase.
Hire the whole person to attract top talent and ensure a job and cultural fit. You need to look at the head, the heart and the briefcase.  Workplace analytics gives employers the advantage of being able to look at data to find out if they have the right drive, the right temperament and learning ability to do the job.
The Predictive Index Behavioural Assessment™ from Certified Partner Predictive Success only takes approximately 10 minutes to complete. It uses an algorithm to analyze potential employees based on parameters such as dominance, extroversion, how they function in a fast paced environment and how detail-oriented they tend to be. The system removes the human biases that even the most seasoned human resource recruiters usually possess.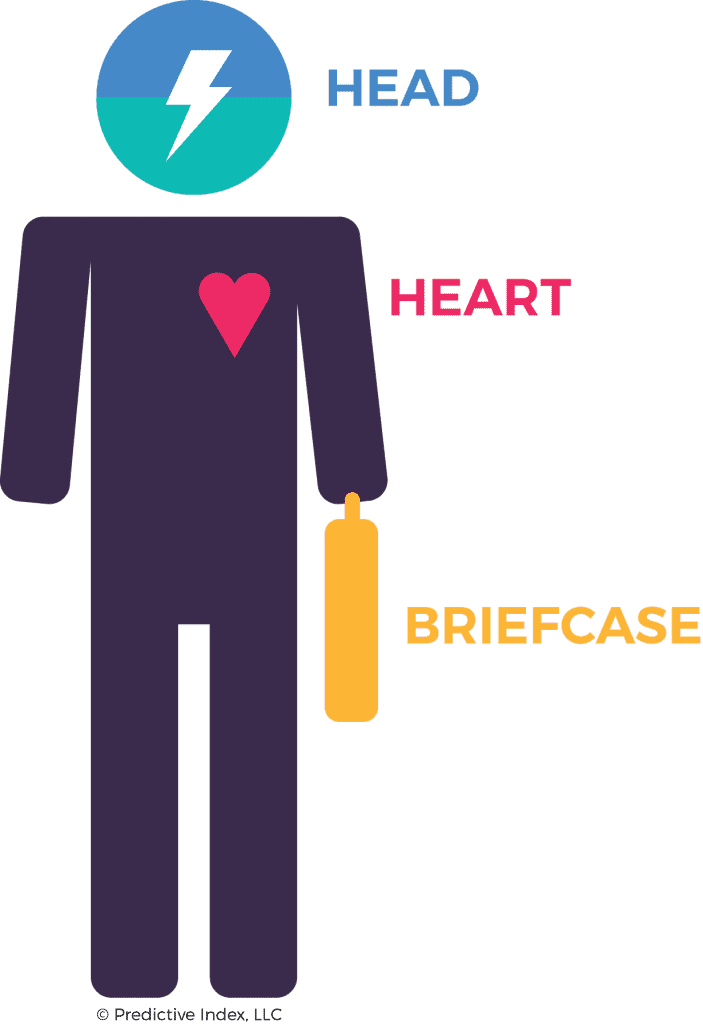 "From a metrics perspective, there is 100%  usage of the Predictive Index™, delivered by Certified Partner Predictive Success, when it comes to recruiting. It doesn't happen without it."
"This is a model that you want in your organization. It will give you the level of comfort that your HR teams are operating with a strong level of discipline in the hiring of your people, the training of your people, succession planning, and many more. You want Predictive Index™, from Certified Partner Predictive Success, in your organization, and I can assure you it will drive greater results for your teams."
"Predictive Index™, delivered by Certified Partner Predictive Success, is a time saver that creates an expedient way to get to the right person as soon as you can."