What is the Influencing Skills Assessment Tool™ (ISAT)
The Influencing Skills Assessment Tool™ (ISAT) provides concrete data on influence as a universally required business skill.  It is ideal for leaders and teams who need to influence others to adopt ideas and gain acceptance on projects and solutions.
Why The Influencing Skills Assessment™?
The assessment measures 25 aspects of influence in five key areas
Build trust and credibility

Understanding the situation and specific needs

Presenting ideas and articulating their value

Handling objections and gaining agreement

Creating long-term relationships with effective positioning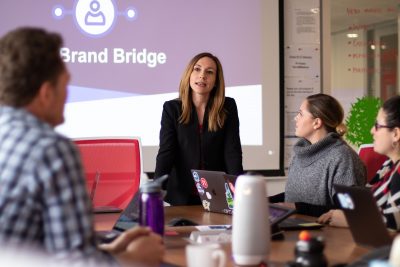 INFLUENCING FOR RESULTS WORKSHOP
Utilizing the results of the Influencing Skills Assessment, the Influencing for Results workshop applies techniques to help your team develop and nurture their influencing skills. Following the workshop participants are expected to apply the techniques to affect change within their organization.  After a period of application participants are re-assessed to determine their increase in performance.

Predictive Success is a Certified Partner of The Predictive Index®
The Predictive Index® is a registered trademark of Predictive Index LLC and is used here with permission.