Today's teams are different than ever before.
You can assemble a group of people, assign them a common goal to work toward, and refer to them as a team, but that doesn't guarantee you'll reap the benefits of teamwork. Achieving team goals can be difficult even in the best of times. Throw in mistrust, miscommunication, and misalignment, and the obstacles start to stack up.
Effective team building is far more intentional than that. Putting together a successful team involves selecting team members with relevant expertise and skills that complement one another. It also requires helping those individuals forge a connection that'll inspire creativity, problem solving, and collaboration.
Rooted in the Team Discovery Framework
Invite team members to take the assessment, and discover your team's collective strengths and weaknesses.
Identify misalignment between the team's abilities and its goals. Receive recommended actions to close the gap and drive toward success.
Leverage the data in practice through interactive and inclusive team activities that bring employees together, foster cohesion and drive results.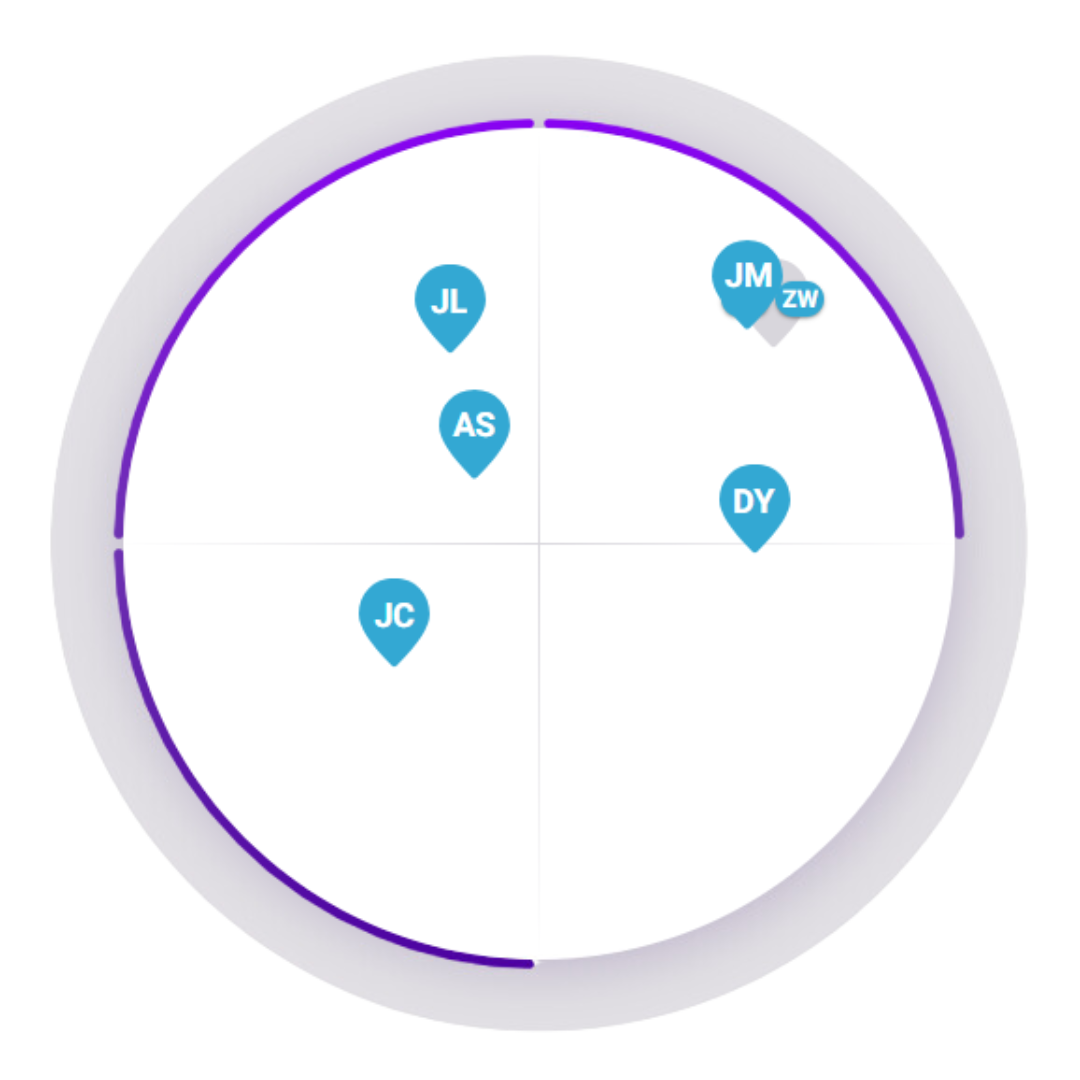 Team Discovery Map – Copyright The Predictive Index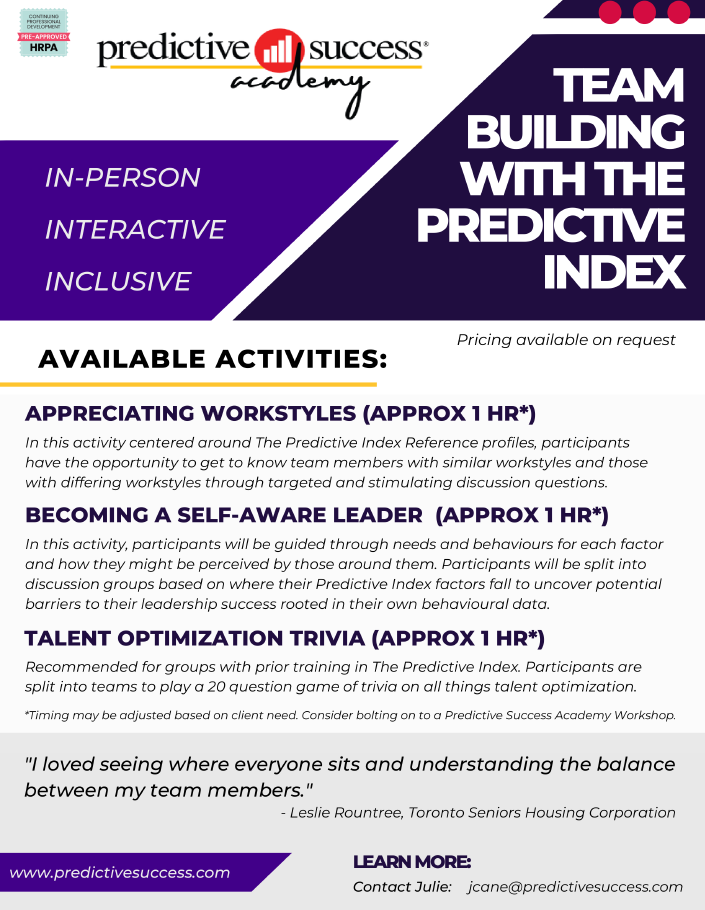 Team Building Sessions with Predictive Success Academy
Sessions are led by expert facilitators from The Predictive Success Academy and are especially powerful when bolted on to a Predictive Index workshop. Sessions are best led experienced in-person but can be adjusted for virtual environments.
Looking to include a team building session for an offsite or retreat? Contact us today about customizing a session to your needs.

Predictive Success is a Certified Elite Partner of The Predictive Index®
The Predictive Index® is a registered trademark of Predictive Index LLC and is used here with permission.