Follow us on Social Media
SUBSCRIBE TO OUR BLOG
Get best practices, amazing offers, and the latest industry info sent directly to your inbox.
My Company Has Data. Now What? Now more than ever, organizations are set on gathering data. With the mindset that "more is better", these organizations fall into a cycle of data collection without realizing the
Best Boss 2017: Introducing the Top 3 Finalists Throughout the quest to find Canada's Best Boss, the Predictive Success Panel searched for business leaders who encompassed the following qualities: Ability to go above and beyond
Artificial Intelligence is Redefining the Recruitment Process Finding the ideal candidate for a job posting can be a difficult task; however, artificial intelligence (AI) enabled programs are creating ease within this process. Often, the speed
The Power of Development Whether someone is starting their career, or looking to advance along their current career-path, self-improvement has been commonly integrated into the workplace through development. Especially amongst A-players, many leaders are identifying
Our most positive and memorable work experiences often stem from the work of a great boss. These bosses are integral to growth, development, and a comfortable work environment. In order to thank these great leaders,
In recent hiring cycles, many employers have discovered that the values and practices of new talent has shifted. This has a great impact on an organization. Dominant cultures start to shift while sub-cultures have the
Thought leaders across all industries have come to a common conclusion for Human Resources trends in 2018: this will be the year of creating a better workplace. In 2017, many organizations had a similar common
As 2017 comes to an end it is important to adopt a forward-looking lens, especially when assessing leadership. According to the Conference Board of Canada, leadership capacity and development continue to be prioritized by employers.
The Predictive Index®: A Thought Leader in Hiring Analytics Psychometric testing for recruiting purposes may seem like a recent trend; however, it is actually a tool that has been used for many decades. Dating back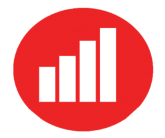 Our weekly blog posts contain useful information, strategies and tactics on a variety of topics that will help you:
Find and hire top talent
Build effective teams and leaders
Manage change
Influence productivity
Drive change