The Predictive Index Cognitive Assessment™
Predictive natural learning ability. Leverage one of the strongest predictors of job performance.
"Predictive Index® has been a great foundational tool for building Flynn's Function. It has added valuable insight as well as structure to our hiring process. We promote from within the organization, and The Predictive index isa very good indicator of an employee's potential for success in a future role or leadership position." – Gerard Montocchio, Vice President of HR, Flynn Canada
What is the Predictive Index Cognitive Assessment™?
The PI Cognitive Assessment™, as delivered by Certified Global Elite Partner, Predictive Success, identifies candidates with a high potential for successful on-the-job performance by measuring their cognitive agility. The PI Cognitive Assessment™ is an essential component of any recruitment process and is an indicator of trainability for positions at all levels of an organization. Available in 70+ languages, it assists in accelerating onboarding and an employee's capacity to handle complex business situations.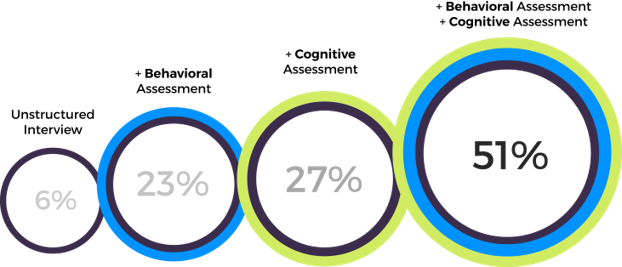 ---
PROPERTY OF THE PREDICTIVE INDEX®
Predictive Index Cognitive Assessment™ Training from Global Elite Partner, Predictive Success
This 1 hour online training session provides you with the fundamental knowledge to effectively glean meaningful insights from the results of this assessment. An expert facilitator will walk you though generating Cognitive Target scores for your roles as well as best practices for implementation and administration of the assessment.
"PI Cognitive Assessment ™, delivered by Certified Partner Predictive Success, helps management to identify the best external candidates and internal successors who are usually fast learners and high adapters. It is a great complement of information to the Predictive Index Behavioural Assessment™."

Predictive Success is a Certified Partner of The Predictive Index®
The Predictive Index® is a registered trademark of Predictive Index LLC and is used here with permission.