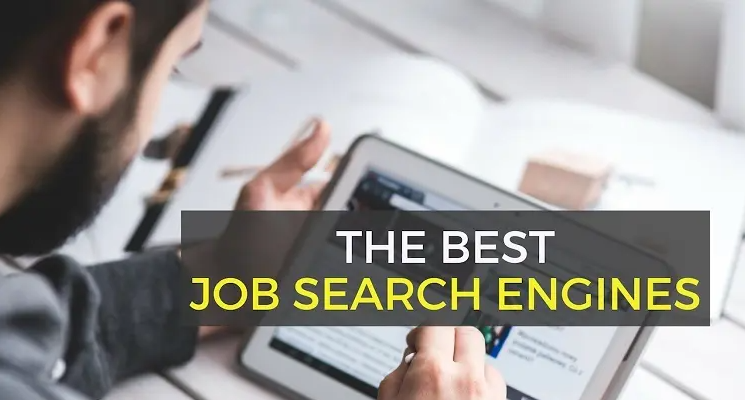 If you're like many people today, you're looking for a new job. Despite these uncertain times, there is actually a lot of opportunity out there for those looking to transition to a new career.
So where do you start? The most popular place to go if you're looking for a job is a hiring website like Indeed or Monster. But are these really going to work for you?
The fact is, employers don't always post on all the major job sites. Each employer is going to be different, and will choose where they post their job ads based on their needs.
They are going to consider their options carefully to attract the best candidates they can, so they will rate the major players against each other to make their decision: Indeed vs Careerbuilder, or Ziprecruiter vs Indeed, and so on.
What are the major job posting sites?
You've probably heard these names: Monster, Careerbuilder, Indeed. These are the biggest and most popular job sites on the web. However, their size and popularity don't necessarily mean they are the best for your search. Many employers skip them entirely.
Here's a quick overview of how employers might view these sites:
Monster and Indeed vs Careerbuilder
Indeed and Monster tend to attract more candidates that don't have any college level education, while Careerbuilder tends to have more candidates with college degrees. Indeed and Monster are more mass-market sites, and you'll likely find more teenagers and temporary job seekers there than on Careerbuilder.
Is Indeed good for finding jobs?
Indeed has the widest range of job postings. It includes part time jobs, work-from-home jobs, summer jobs and contract positions. It even includes volunteer work. An employer looking to fill these types of positions will likely use Indeed for their posting.
Does Indeed work? It depends on the type of position you're looking for. If you're looking for something limited, like part-time or contract work, you'll find a lot of it there.
Which job posting site is the best?
The answer will depend on the type of job being posted.
Careerbuilder will attract employers seeking to fill more serious positions that require qualified candidates.
Monster has the highest traffic out of all these sites, and will feature more entry-level positions.
Indeed is the most affordable site for employers and will therefore feature many posts, attracting companies with high turnaround rates.
What about more specialized job boards?
In some cases, employers will use specialized job boards for their postings before they venture into the mainstream sites. The advantage of these smaller, more niche sites is that they are more likely to attract qualified candidates that will fit the skills and experience necessary for a given position.
They will also likely receive fewer applications, so there will be less candidate filtering to do. If they post on the major sites, they are likely to receive thousands of applications, many which are simply irrelevant to the position.
Note that specialized job postings can still be found on the major sites.
Here are a few specialized job boards employers might use:
Dice specializes in tech positions such as tech developers, engineers, programmers, and tech writers.
Health E Careers and Nurse features positions in the medical field including physicians, nurses, pharmaceutical experts, and more.
City Jobs and eFinancial Careers are tailored to the finance and banking industries.
Law Jobs is for posts about attorney, paralegal, and other legal jobs.
Variety Careers focuses on media jobs: everything from television to radio, gaming, music, and more.
Adzuna is the place for marketing and advertising jobs, including the design and creative fields.
PR Week Jobs posts public relations jobs.
Guardian Jobs and Craigslist are most often used for creative job postings like graphic design and writing.
Social media job postings
A lot of employers are turning to social networking sites to look for potential candidates. LinkedIn is of course the leader in this field. Both employers and those looking for work use LinkedIn quite often, as they can passively build a network of contacts that they can call on when it's time to fill a position or look for a job.
LinkedIn allows employers to seek out candidates based on their past (and current) positions, and users can easily showcase their resume online. It's no surprise that LinkedIn is a hotbed of recruiting online.
Many employers also look to Facebook and Twitter when they are looking to recruit. Some employers will look up a person's social profiles to get some idea of what they are like. Note that in some cases, applicants have been turned down because of some inappropriate posts on their social profiles. It's best to curate your social feeds carefully, especially if you're on the job hunt.
How to start job searching
When you're starting out looking for a job, go ahead and post your resume to the major job sites. You'll receive plenty of exposure that way, and it won't hurt. However, you should also post your resume to more specific sites tailored to the industry you would like to work in.
It's crucial that you customize your resume to each different site that you're posting on, and for each position. A more general resume is fine for the more popular sites.
Don't forget to leverage social media like LinkedIn and start creating a network of people in your target field. Monitor your social activity carefully and build a strong, positive social presence.
With these tips, you'll be well on your way to starting a new career!