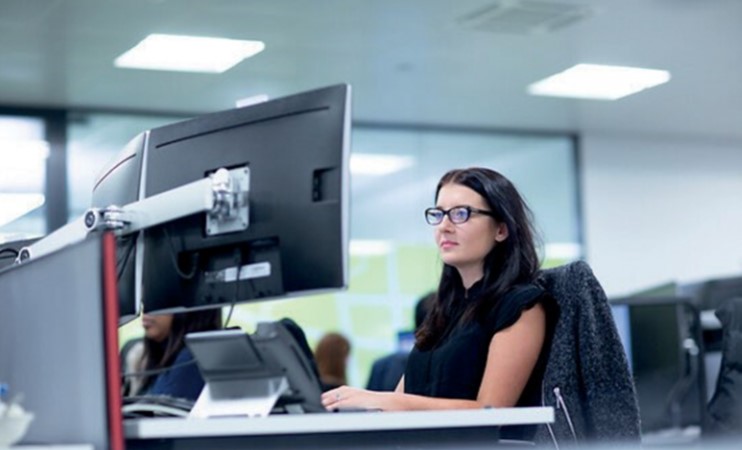 An Executive Assistant is a highly skilled individual tasked with organizing the daily activities of important executives within their organization. This includes managing communication, responding to emails, scheduling appointments and organizing corporate events. They play a vital role in ensuring the smooth operation of the company.
The duties of an executive assistant include:
Provide

administrative

support

to

executives

,

such

as

arranging

meetings

and

preparing

reports

and

presentations

.

Man

age

calendars

,

coordinate

travel

and

complete

expense

reports

.

Screen

calls

,

respond

to

inquiries

and

handle

confidential

information

with

discretion

.
Job brief sample:
We are looking for an experienced and well-organized Executive Assistant to provide high-level administrative support and services to the company's executive team. The successful candidate will be a proactive, hands-on problem solver who is able to work independently, efficiently and accurately with minimal supervision.
The Executive Assistant will be responsible for managing the executive's calendar, arranging travel, handling expenses and other administrative tasks. They must be able to anticipate the needs of the executive, provide support to other departments and assist with special projects as needed.
The ideal candidate will possess excellent communication and interpersonal skills, have the ability to prioritize tasks, work collaboratively and be comfortable working in a fast-paced environment. They must also have a high level of integrity and the ability to maintain confidentiality.
A college degree is preferred, but not required. The Executive Assistant must be proficient in Microsoft Office suite, have strong organizational and time management skills. The successful candidate must also be organized, reliable and able to manage multiple tasks simultaneously.
Resposibilities sample:
Provide administrative support to executives and other staff members.
Maintain and update executive calendars, ensuring that events and meetings are scheduled in a timely and efficient manner.
Prepare and edit letters, presentations, and other documents as requested.
Prepare reports and presentations for executive-level meetings.
Coordinate travel arrangements and manage expense accounts.
Act as a liaison between executives and other staff members.
Manage office supplies and equipment.
Handle confidential information with discretion.
Monitor incoming emails, memos and other documents; respond when necessary.
Greet visitors and manage access to executive offices.
Take notes and prepare minutes of meetings.
Perform other related duties as assigned.
Requirements sample:
Excellent time management and organisational skills.
Proven ability to multitask and prioritise tasks.
Ability to anticipate needs and take action as required.
High level of discretion and confidentiality.
Excellent written and verbal communication skills.
Ability to work independently and as part of a team.
Ability to effectively manage and respond to emails.
Experience with Microsoft Office Suite and other related software applications.
Knowledge of company policies, procedures and systems.
Proven ability to manage multiple projects and meet deadlines.
FAQs
1. What types of tasks and responsibilities does an executive assistant typically handle?
An executive assistant typically handles administrative tasks such as setting up meetings, managing calendars, making travel arrangements, and preparing reports. They may also provide support to executive staff members and help manage office operations.
2. How can an executive assistant help to improve the efficiency of the executive's workload?
An executive assistant can help to improve the efficiency of the executive's workload by organizing tasks, managing calendars, booking meetings, scheduling travel, and providing administrative support.
3. What types of communication and organizational skills are required of an executive assistant?
An executive assistant needs excellent verbal and written communication skills, as well as the ability to maintain high levels of discretion and confidentiality. They should also have excellent organizational, multitasking, and problem-solving skills.
4. What qualifications are typically necessary to become an executive assistant?
A typical executive assistant should have strong organizational, communication and interpersonal skills. They should also have a strong knowledge of office software, such as Microsoft Office and Google Suite. A degree in business or a related field is often preferred.
5. What strategies can an executive assistant use to effectively manage the executive's schedule and workload?
An executive assistant can use strategies such as block scheduling, delegating tasks, creating to-do lists, and using a calendar to manage the executive's workload and schedule.
PI Job Target for an Executive Assistant