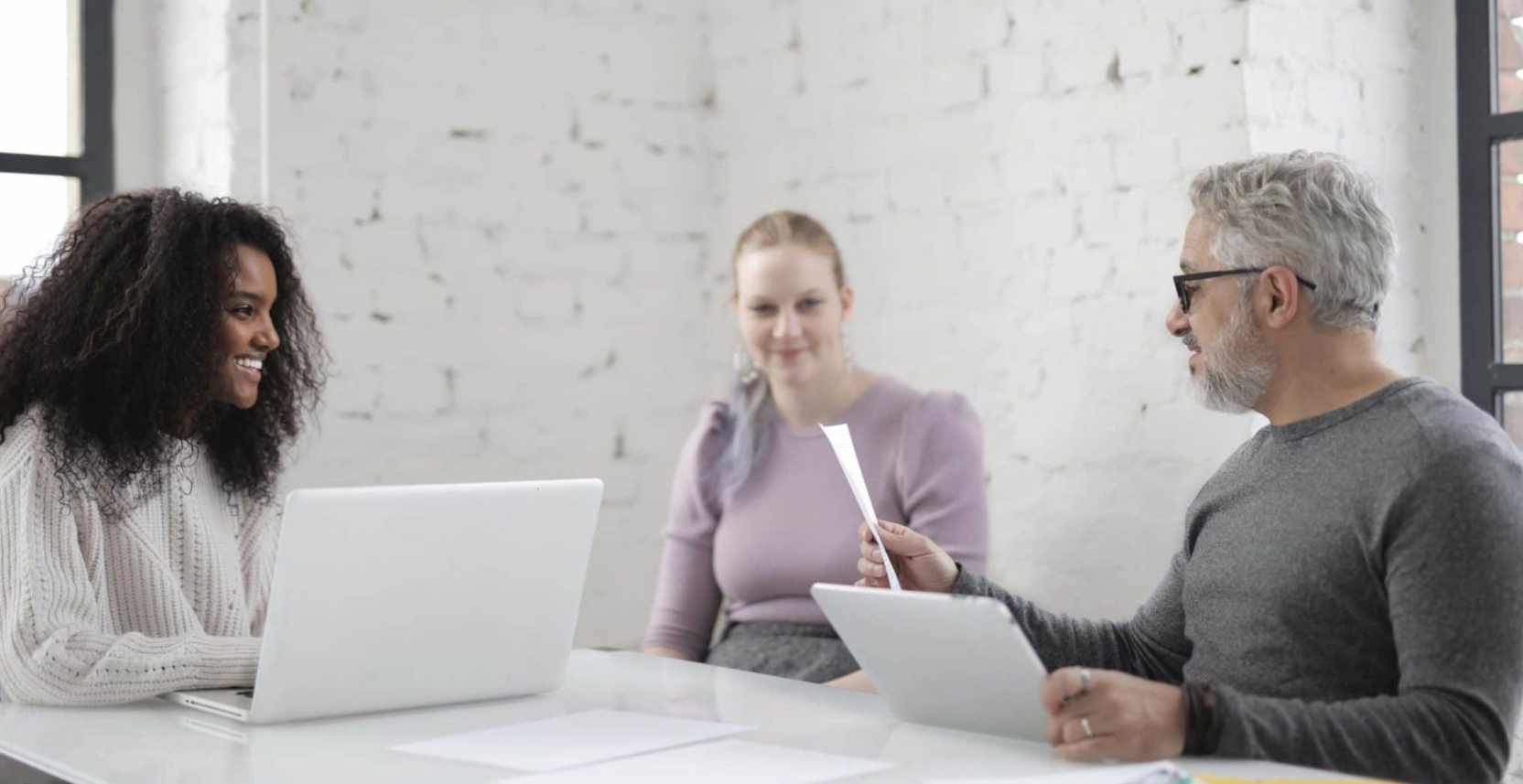 One of the best ways that people can achieve success is to know where they are achieving and where they need to improve their work. For that reason, it is vital that leaders offer positive and negative feedback to their employees, with details and examples. However, many managers avoid staff evaluations because delivering negative feedback can be hard, but it is necessary for growth.
Using a 360 evaluation can help relieve the stress on managers since the results come from multiple people instead of just one. Collecting employee reviews that has input from various sources means that an improved and all-encompassing evaluation is being given without any bias or influence.
A 360 employee evaluation is a fantastic tool, but it is still a new concept. If you want to know the answer to what is a 360 assessment and how these reviews work, just keep reading.
What is a 360 evaluation?
A 360 evaluation is a process of analyzing individual employee performance through the use of feedback that is collected from multiple people within an organization. The reviewers are usually:
The leader that the employee reports to
Co-workers within the employee's team
Co-workers from outside employee's team
Top-level leader(s)
Any subordinates to the employee
It is suggested to pick around eight evaluators that have worked with the employee being reviewed. Asking for feedback from various departments and seniority levels allows organizations to gain a truly 360-degree feedback assessment based on performance, proficiency, and perception. The results of the review are useful for managers to better guide their employee and are also useful to the employee since they offer introspection into their work and approach.
What is involved with creating a 360 evaluation?
Each organization will create their own 360 employee evaluation that can be altered however necessary. The questions can include as many or as few questions as needed and can be written answers or rating on a scale type questions.
The types of questions on the employee survey can evaluate skill levels, how well their work ties in with the business goals, and role performance. The aim of the 360 assessment is to provide a wide scope of feedback on multiple areas.
Remember that these reviews should be different from those that impact employee salary change.
What are the advantages of a 360 employee evaluation?
360 evaluations are less top-down top like traditional employee assessments, and instead offers input from various tiers. The benefits of these modern assessments impact employees, leadership, and the organization in different ways.
Employees: The results come from various encounters and not just from what the manager sees, which offers a broader scope of components to gain valuable feedback. This can be particularly useful if an employee and manager have a strained relationship.
Leadership: Management can learn more about their employees. It also offers clear improvement areas for the employee so that they can best coach them.
Organization: When employees are evaluating each other, they are more likely to be more efficient and productive. Having hard-working, productive employees who want to impress each other will grow the business's success.
Are 360 evaluations always effective?
360 degree feedback assessments are created uniquely for each organization, so some may be more effective than others. To make sure your workplace is getting the most out of their evaluations, it is advisable to avoid:
Relying on the evaluations as measurement for employee performance for salary changes
Including non-specific questions that are not relevant to the employee's role
Altering the given responses before or after the employee receives the feedback
Skipping a one-on-one meeting to discuss the employee's feedback
Regarding it as a brief capture of time and not a projection of growth the employee can have
Putting too much emphasis on work skills and less on humanistic and leadership skills
How can 360 assessments improve talent optimization?
360 evaluations can be utilized by businesses to capture analytics and data so they can create a growth plan for each employee. This talent optimization tool can report on information like:
A detailed report on what type of person an individual is
How and where an employee will grow within the organization
If they are progressing at a desired speed for advancement
The information that these assessments offer can be especially indicative of where and how a leader can advance. It can be difficult to find the perfect management team, so having a good sense of which potential role they can fill will set up a business for success.
Conclusion
Now that you know the answer to questions like 'what is a 360 evaluation' and 'how do they work', you can start creating a work environment where regular feedback is offered and taken with honesty, kindness and respect. Once everyone understands the process, knows what is expected of others, and what the business goals are, completing assessments will be easy for everyone.