P
redictive Success wanted to recognize our clients who have survived, stabilized, and thrived during the COVID-19 pandemic. The companies that went above and beyond to serve their customers, innovate, and adapt. The stories of these companies will be presented weekly. This week, Predictive Success is proud to recognize The Responsive Group Inc. and Vasanti Cosmetics.
The Responsive Group       
The Responsive Group are leaders in creating practical and innovative processes, programs and long-lasting partnerships that support healthy options for seniors. In addition to providing comprehensive services for the operation of retirement communities and long-term care homes, the Responsive Group also provides consulting, mentoring, and restructuring services. The Responsive Group proved its leadership during the pandemic as they have "continued to work closely with government, public health units and our health-care partners to accelerate testing, initiate outbreak protocols, and comply with all directives.". It is safe to say their efforts have not gone unnoticed by the residents.
The Responsive Group are frequent users of the Predictive Index, using it to hire PSW's, House Managers, and leaders at all levels of The Responsive Group. This has proven to be a critical component of their success during COVID as they have been able to ensure the right people are in the right roles at the right times to meet their needs.
The Responsive Group is planning to expand their use of the Predictive Index to those that are working from home so they can use the Relationship Guide Feature to determine the optimal groupings and environments for Home Managers.
Vasanti Cosmetics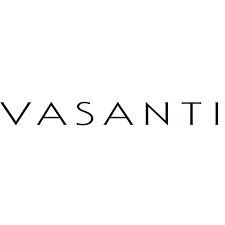 Vasanti Cosmetics offers a line of high-performance skin care and makeup dedicated to making beauty feel good. Vasanti was founded by four women who were inspired to produce products that would enhance women's natural beauty while feeling comfortable and weightless on the skin. During the COVID-19 pandemic, Vasanti pivoted and began creating their own line of hand sanitizers to aid in the pandemic response.
Vasenti Cosmetic has had to deal with a number of difficult situations that forced them to change their strategy. The leadership team pivoted quickly and identified where they could fit in the global response. Vasanti has also stayed true to their values throughout the pandemic by making regular donations of care packages and hand sanitizer to front-line workers with their #WeSeeYou campaign.
Congratulations to both The Responsive Group and Vasanti Cosmetics.