Webinars
Join us for exclusive conversations in our webinar series to discover the science behind teams, how to maximize your retention strategy, how to hire with certainty and much more.
"This 1-hour summary will be most valuable to engage me more in the tools. I have a greater appreciation for the depth of the content provided."
– Velvet Clarke, Charm Diamond Centres (Webinar Attendee)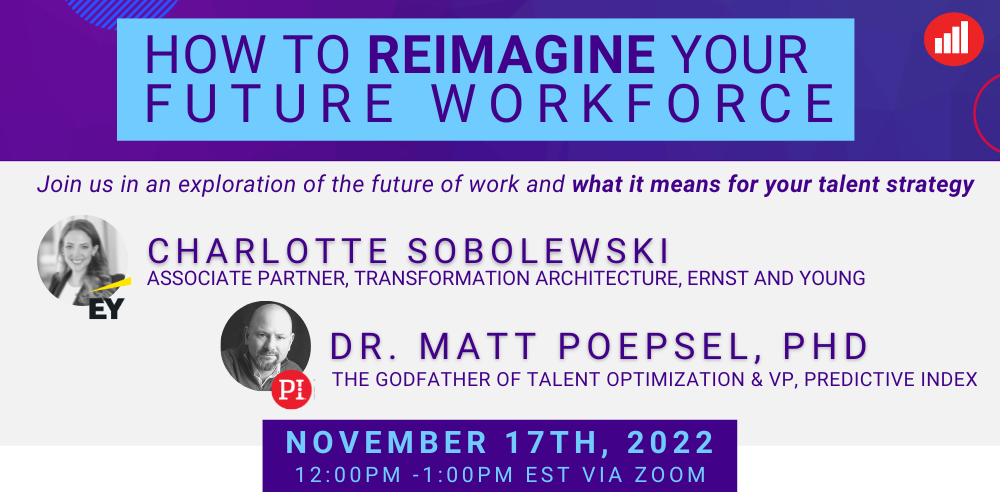 Based on the disruptions that have occurred over the past two years, the labour markets have changed and the power balance, between employees and employers, has shifted in favour of the employee workforce. As a result, employers must adapt their workplace environments to meet the evolving needs of their employee base.
Designing a workplace that attracts, retains and engages talent
Identifying and creating more career advancement opportunities
Understanding the talent population and ensuring workplace flexibility
Join us for an exploration of the future of work and what it means for your talent strategy.