Warning
: Undefined array key 2 in
/home/predictivesucces/public_html/wp-content/plugins/fusion-builder/inc/class-fusion-column-element.php
on line
1418
Warning
: Trying to access array offset on value of type null in
/home/predictivesucces/public_html/wp-content/plugins/fusion-builder/inc/class-fusion-column-element.php
on line
1418
What Challenge are you trying to solve?
Let's See What Solution Fits Your Needs
Optimizing The LEADER
Build and develop the leadership capabilities required to propel your organization forward. In a rapidly evolving world, your leaders need to play a key role in motivating and connecting teams and individuals across the organization. Our data-driven formula enables you to select the right leaders and equip them to get the most out of their teams while promoting greater self-awareness.
Optimizing The INDIVIDUAL
We know that 55 percent of companies' total costs are employee costs. While people may be your biggest cost – they are your biggest asset – if you know how to optimize your talent. Our talent optimization framework provides you with valuable data to hire smarter, develop talent faster, and adopt meaningful employee engagement practices.
Optimizing The ORGANIZATION
Uncover the root of your business problems by measuring and analyzing your people data. We work with hundreds of leading companies to use data-driven insights to build talent strategies aligned to the vision and strategic priorities. We offer a proven formula, approach and tools to support you in designing your organization, building an irresistible culture, driving succession planning, and supporting diversity and inclusion initiatives.
Seeing is Believing
In a one-on-one, live demonstration learn how our Workforce Analytics can be used to:
Help attract and retain the right talent to achieve organizational goals.
Develop the leaders in your organization required to inspire innovation.
Build cohesive teams that improve productivity.
Monitor key metrics to verify an improvement in people decisions.
We'll talk you through how it works, share best practices and start the conversation to discover how you can put the same rigor into your people decisions that you put into other critical business decisions.
Get one of our experts to give you a free, no-risk personal demo right away!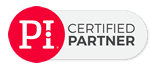 The Predictive Index's brands Predictive Success Corporation references are owned by The Predictive Index®. Any use of trademarks or copyrighted material without the express written consent of Predictive Index, LLC is strictly prohibited.