Why Should I Partner with Predictive Success?
Join a network of trusted business leaders across Canada, and add to your toolkit as an elite consultant.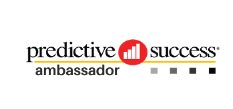 "Joining the ambassador program was an easy decision. I've used the Predictive Index my entire career and believe that every organization should be using it to ensure they are getting the right people in the right roles. It has been a great way for me to get in the door with some clients for further consulting opportunities and the staff at Predictive Success are world-class and give you a lot of support. They make selling the Predictive Index fun and easy. It has been a great addition to my service offering"
– Rich Huisman, Founder – JENT Consulting
Become a Data-Backed Leader in Your Field
Our Ambassadors are leaders in their field, and will work with a Managing Principal to introduce the Predictive Index System™ to selected clients they work with. Our Managing Principals in the region then work with the ambassador to schedule an overview meeting in person, or by web, to explain the benefits of Talent Optimization and discuss the business issues it can assist in solving.
The ambassador gains access to the Predictive Index™, and can use it as a tool to offer better service, and better results, to their consulting clients, increasing their business outcomes in the process.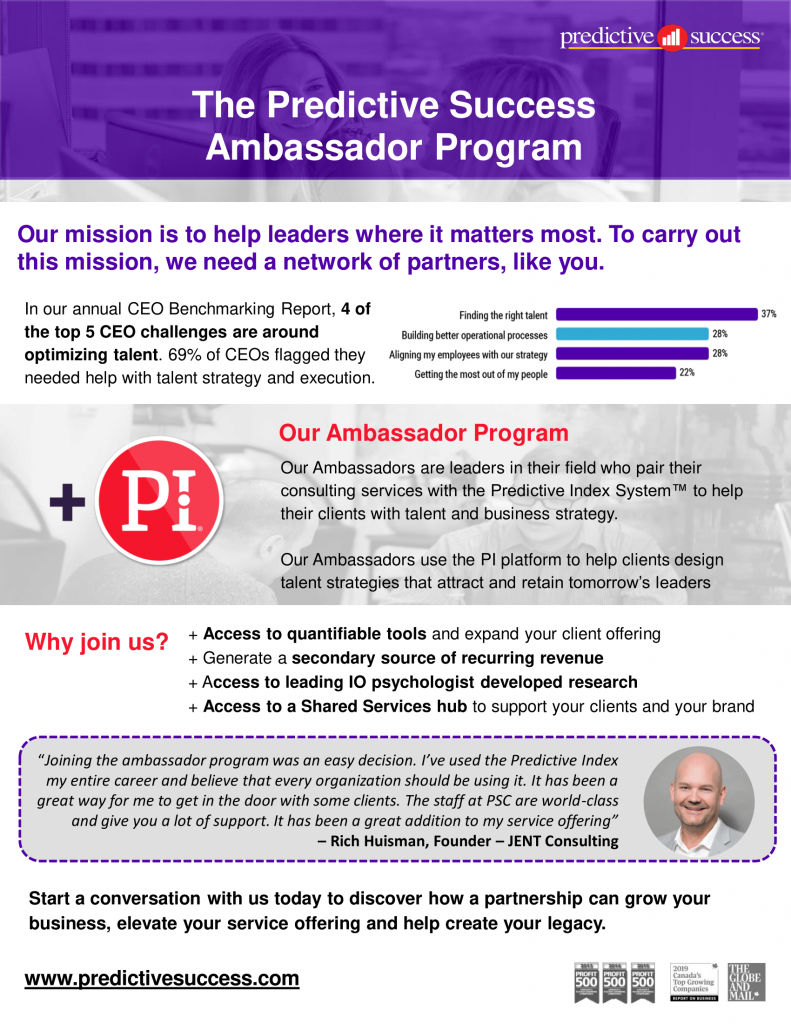 The Predictive Index's brands Predictive Success Corporation references are owned by The Predictive Index®. Any use of trademarks or copyrighted material without the express written consent of Predictive Index, LLC is strictly prohibited.