The Predictive Success Corporation Foundation is proud to support Canadian communities. Predictive Success has donated over $300,000 to many important causes. Our belief in direct to source donations is key to our foundation of giving.
The PSC Foundation's mission is to support communities we serve by aiding in health, research and education initiatives.  Predictive Success Foundation values:
Supporting local communities in areas where Predictive Success Corporation does business.
Donating resources to non-profit charities and initiatives that support local community development specifically in the area of health, research and education.
Providing resources to partnering organizations that support initiatives bettering health, research and education.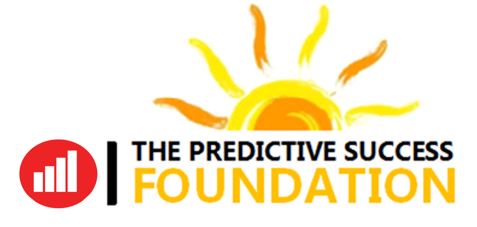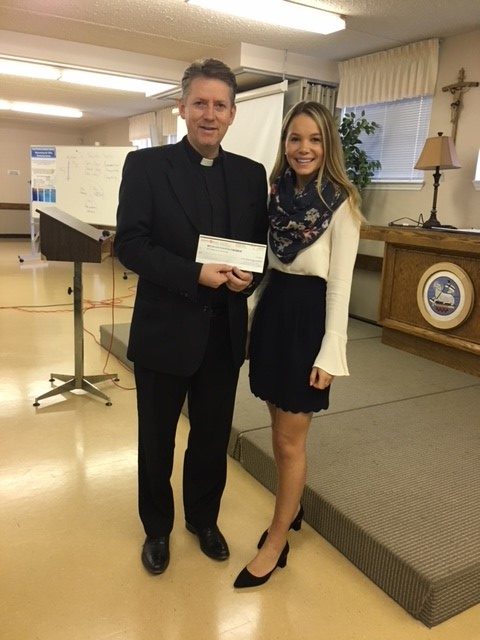 Jennifer Lahey presents Father Laszlo Nagy with $2000 to the society of Saint Vincent De Paul.  Predictive Success is happy to support this lay Catholic organization that works around the world to provide emergency assistance and rehabilitation for victims of natural or humanitarian disasters, and finances development projects.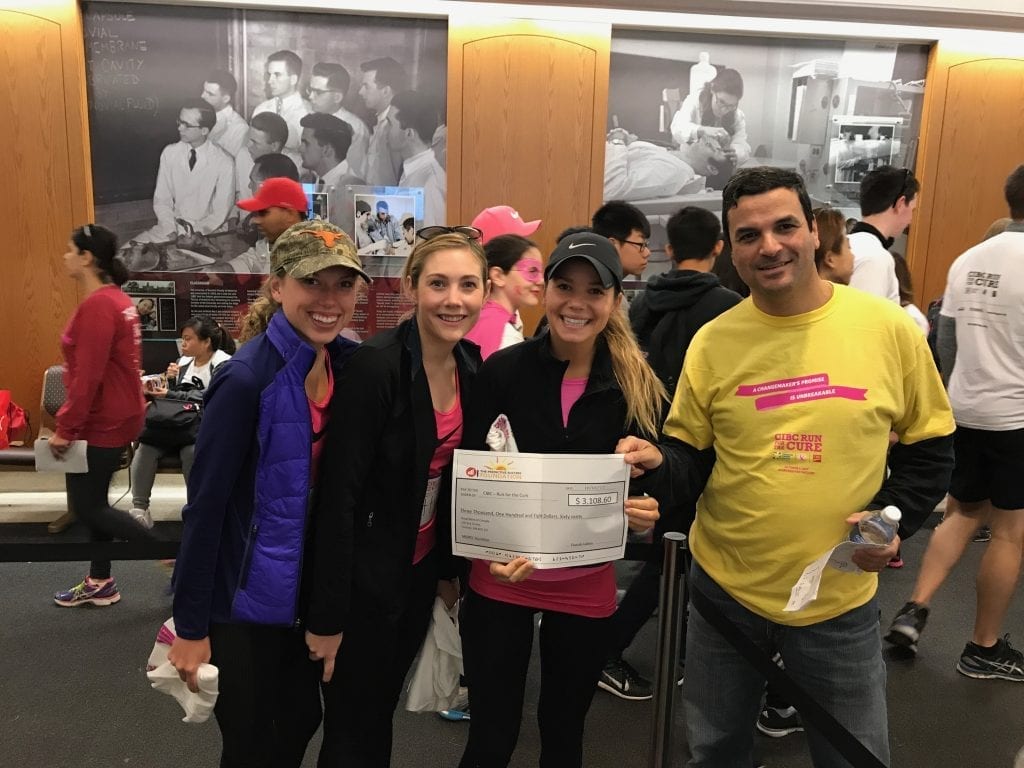 The Predictive Success Shared Services Team participated in the Canadian Cancer Society CIBC Run for the Cure! Together Predictive Success raised an astounding $3, 428.65! The Shared Services Team surpassed their goal of $3,000!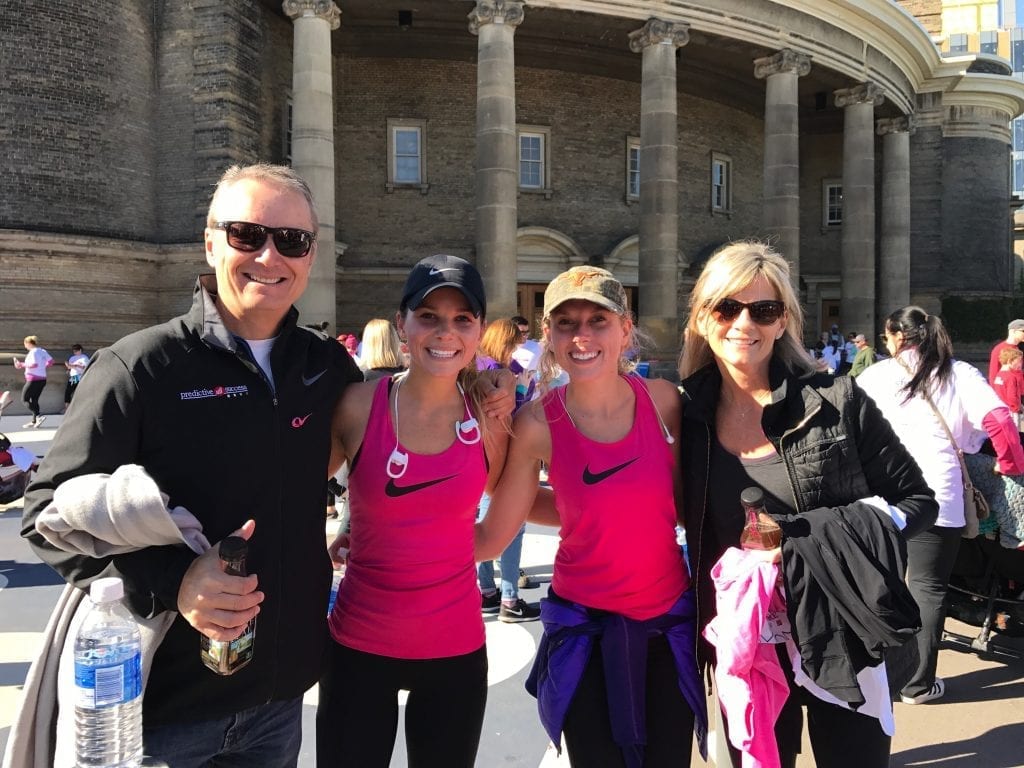 Predictive Success is inspired and truly grateful for everyone's contribution to the CIBC Run for the Cure! Funds raised through the run will go towards research and programs that provide support and improve the quality of life of people impacted by breast cancer.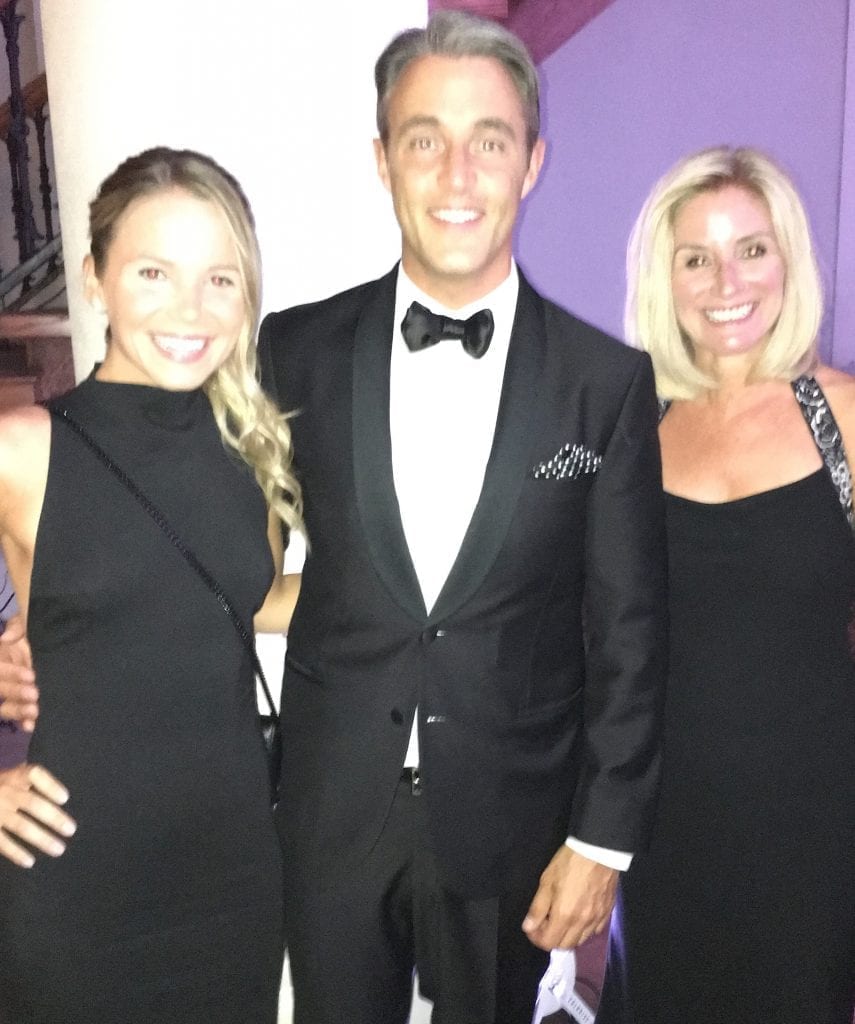 Jennifer Lahey and Karen Beam join Ben Mulroney, the host of the 2017 HR Awards at Liberty Grand. Predictive Success was nominated for the External HR Advisor/Consultancy of the Year Award!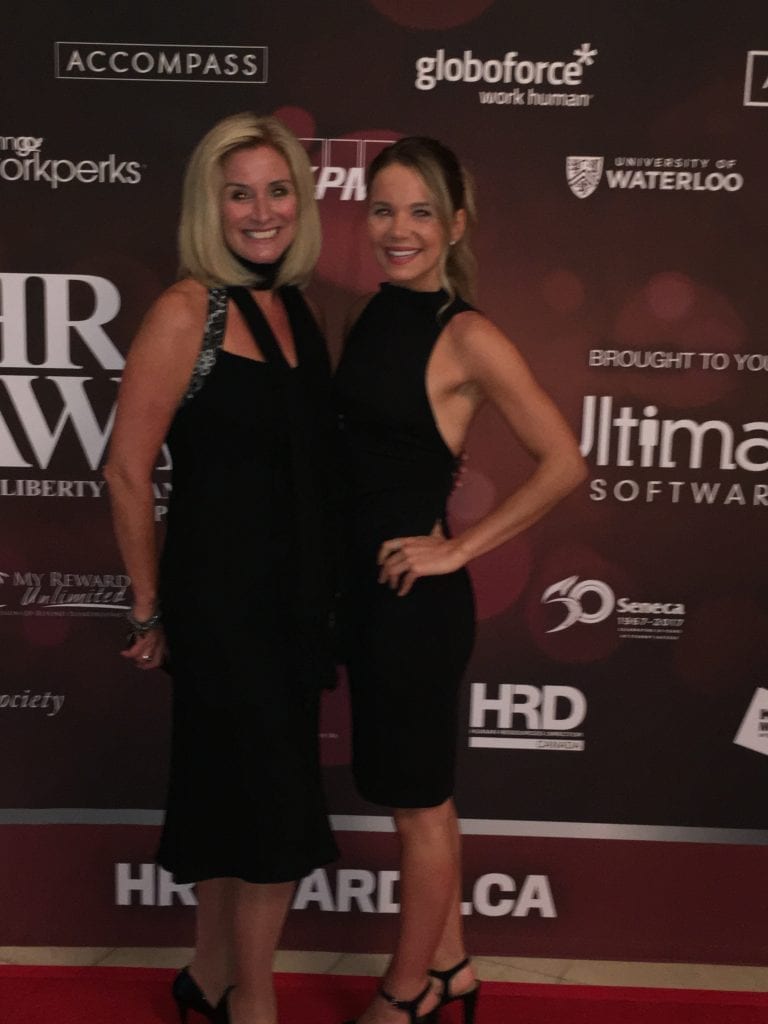 Predictive Success attends the Canadian HR Awards as they bring together industry leaders to celebrate excellence in the HR profession, recognizing individuals, teams and companies for their outstanding achievements in people management.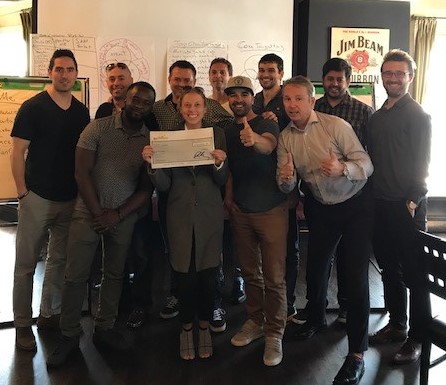 Predictive Success invests $100, 000 in emerging Whitby's fastest growing startups today! City flow is the idea of business leader Jason Atkins Founder of 360 incentives in Whitby and Toronto Board of Trade Employer of the Year in 2017!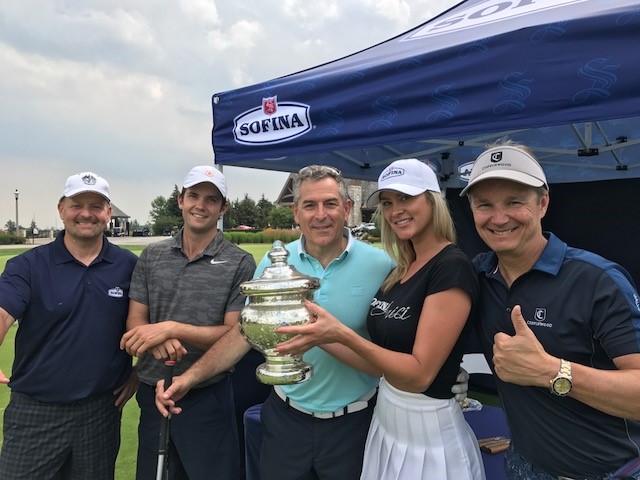 Predictive Success donates $5,500 to Sofina & Amici Charity Event for Sunnybrook Hospital and Ronald McDonald House in Toronto on August 4 at Eagles Nest.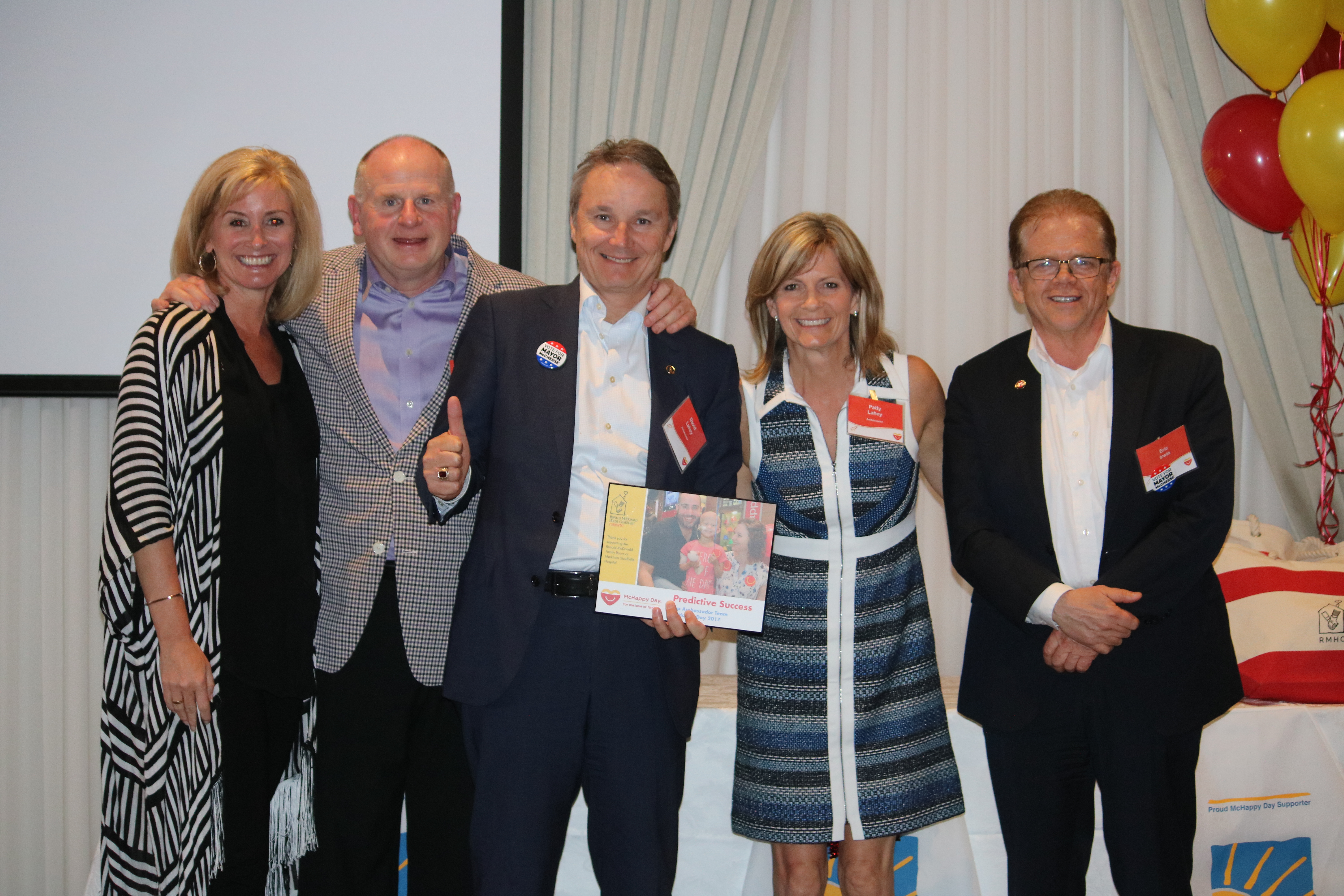 Predictive Success team was selected by the Markham , Ontario Region McDonald's Restaurant Operators, The Finlayson Hospitality Group as , "Top Ronald McDonald House Ambassador of 2107" for our client and team fundraising donation of $5,000. The Ambassador Award was presented by Todd Finlayson to David Lahey, Patty Lahey, Karen Beam, and Eric Irwin.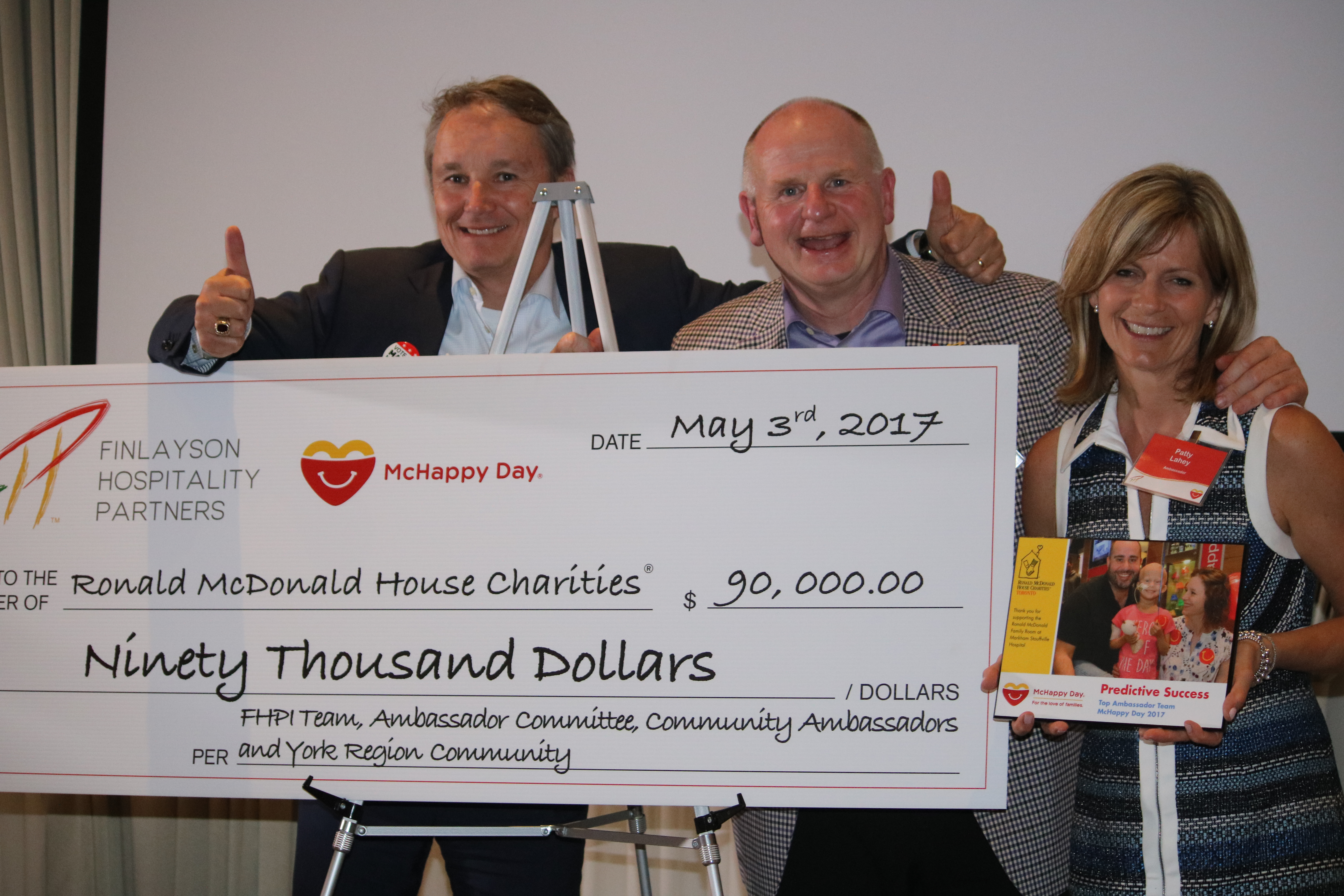 The Toronto McHappy Day Gala Event raised a total of $90,000 for the Ronald McDonald House Toronto, Canada. A huge success that Predictive Success is proud to be a small part of! We salute Todd and Marcia Finlayson Owners Operators of 9 Toronto region McDonald's Restaurants for their tremendous dedication to this wonderful cause.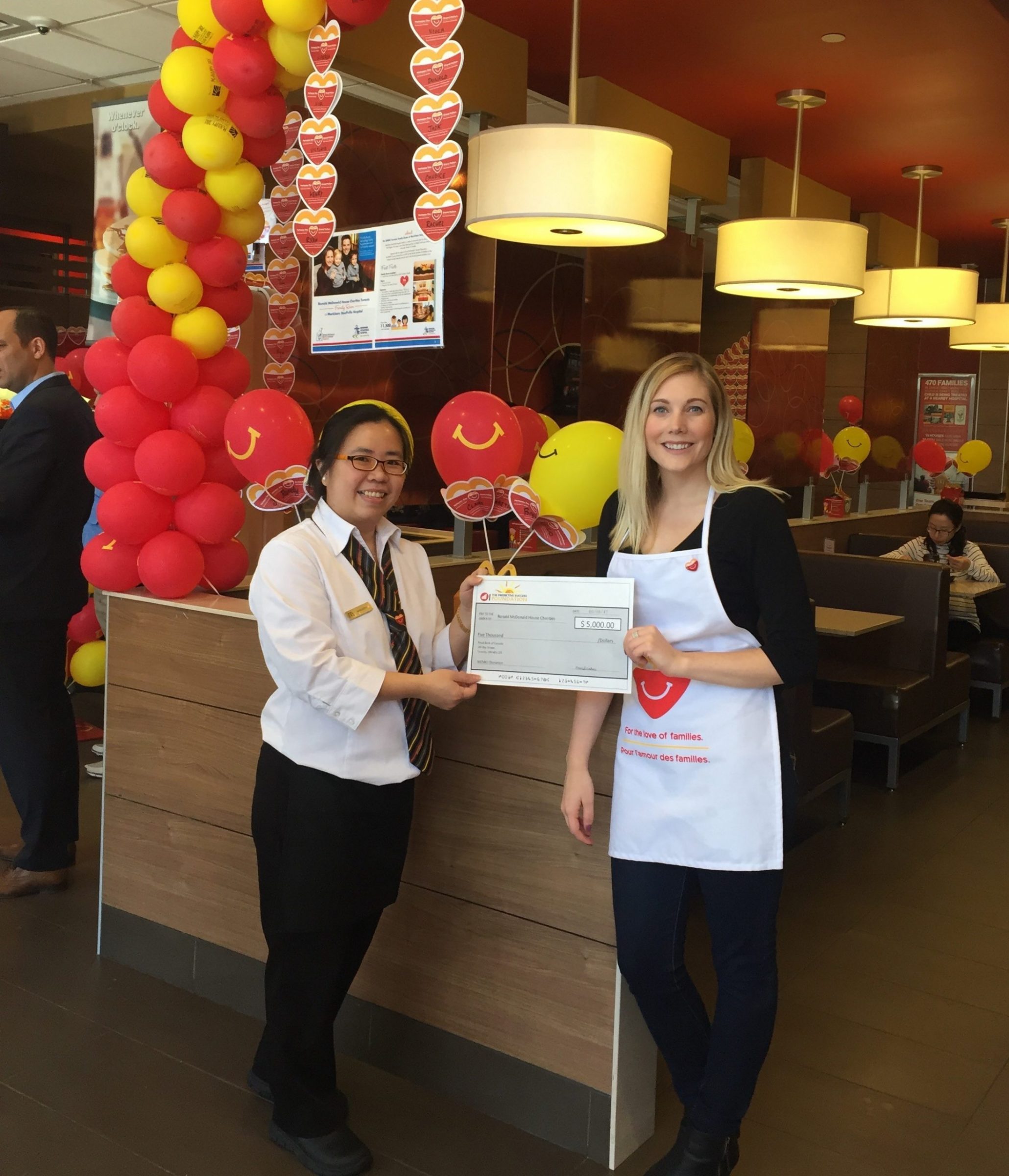 McHappy Day was a great success! Predictive Success raised $5000 to help support the operation of the York Region, Ronald McDonald Family Room at Markham Stoufville Hospital.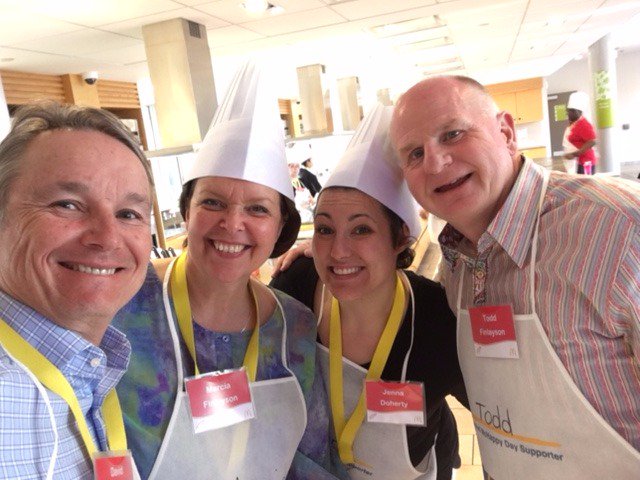 Predictive Success is proud to have participated in the Home For Dinner Program at Ronald McDonald House Toronto. RMH Toronto is an amazing organization as it provides out-of-town families with a 'home away from home' while their seriously ill children receive life-saving medical treatment at local hospitals.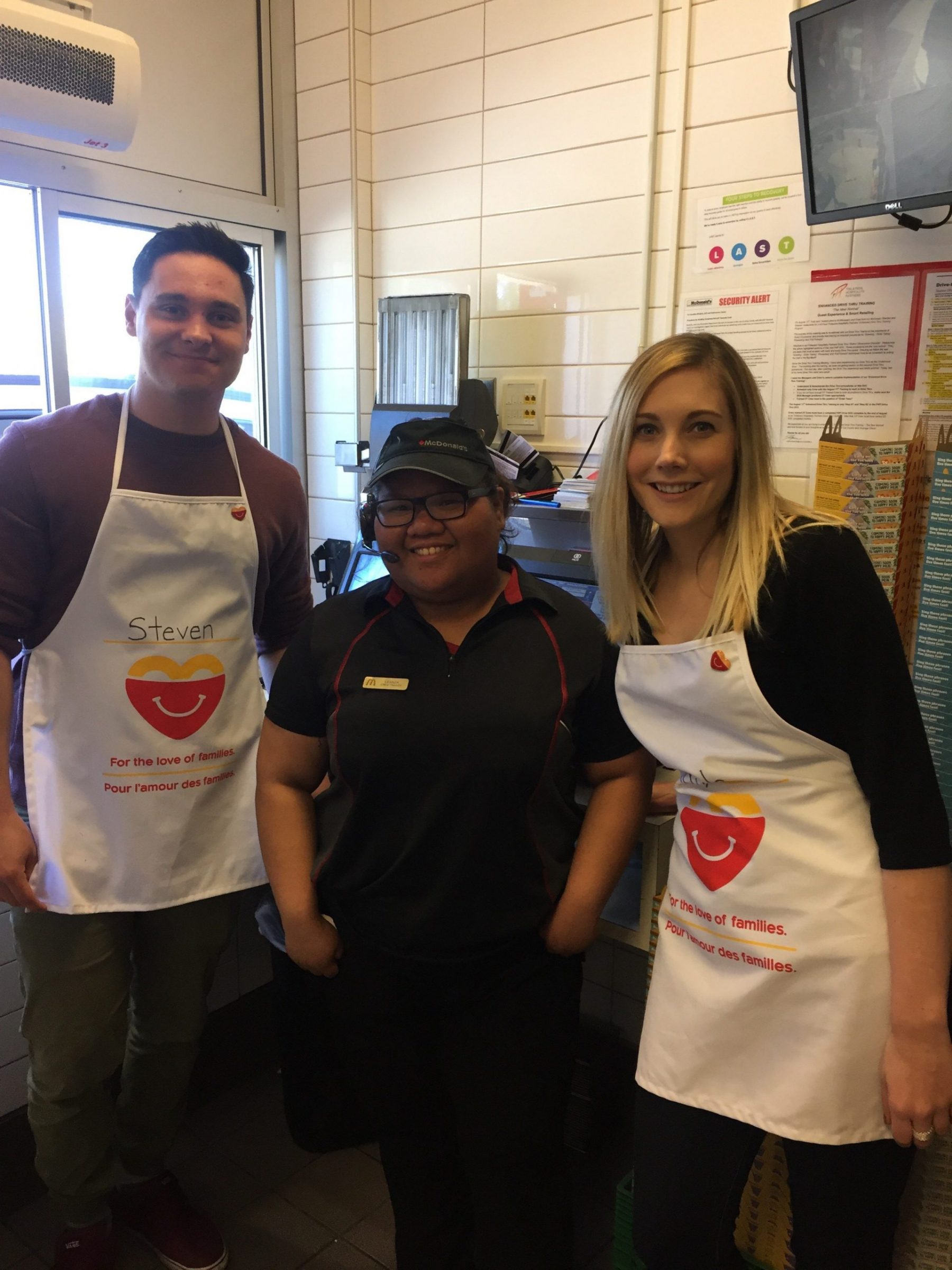 Kayla Van Schyndel, Manager of Shared Services and Steven our Marketing Intern volunteered on McHappy Day! What a great day to help families across Canada. Thank you McDonald's for having Predictive Success!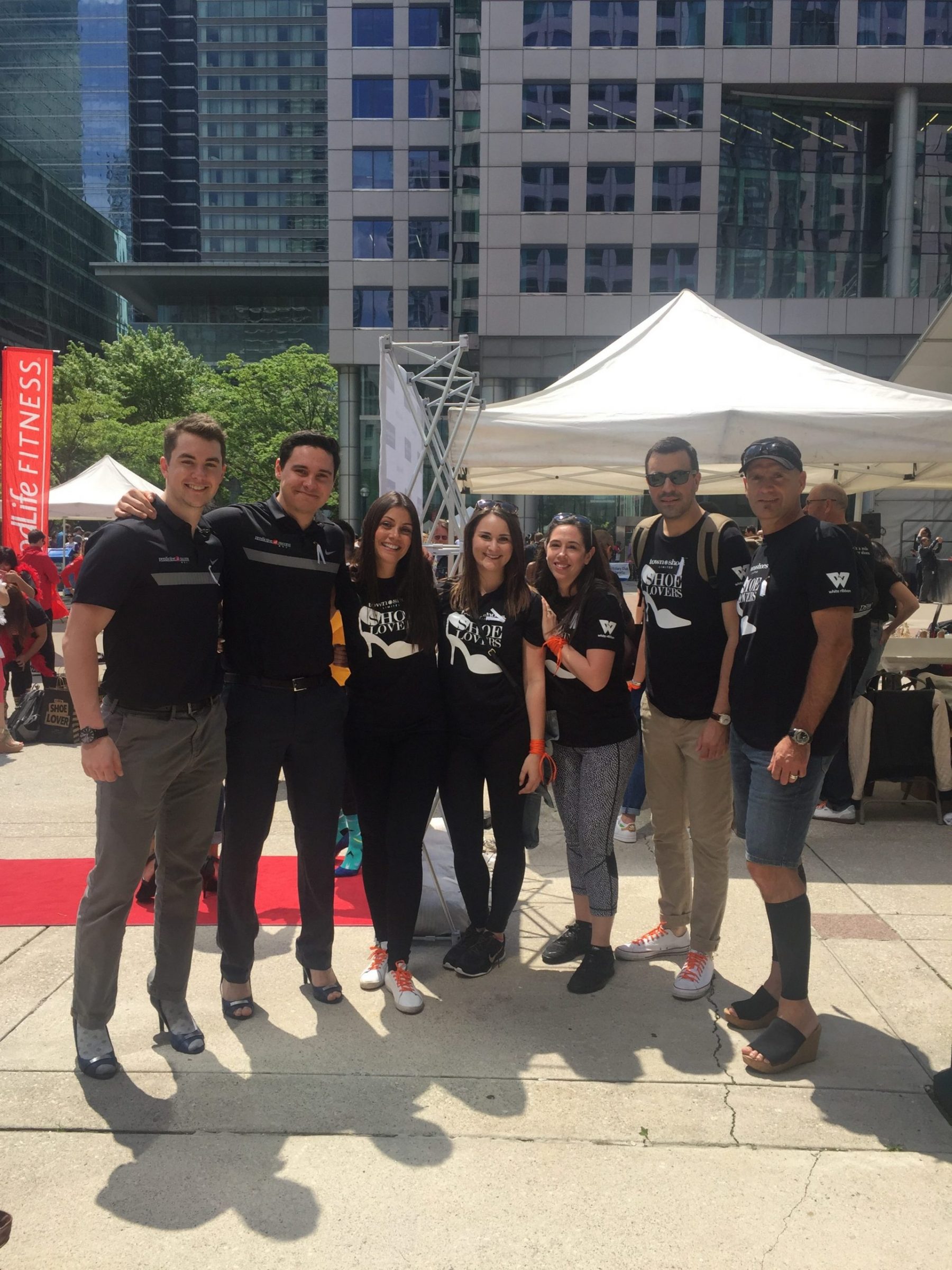 Predictive Success Shared Services Team raised $950 for Walk a Mile in Her Shoes®. Walk A Mile To End Violence Against Women is a great charity that aims to achieve gender equality, healthy relationships and put an end to toxic masculinity. Predictive Success would like to thank everyone who donated to this wonderful charity. Our Shared Services Team with Kelly Davis SVP HR, Town Shoes Limited, and her team are all happy to support a future free from violence.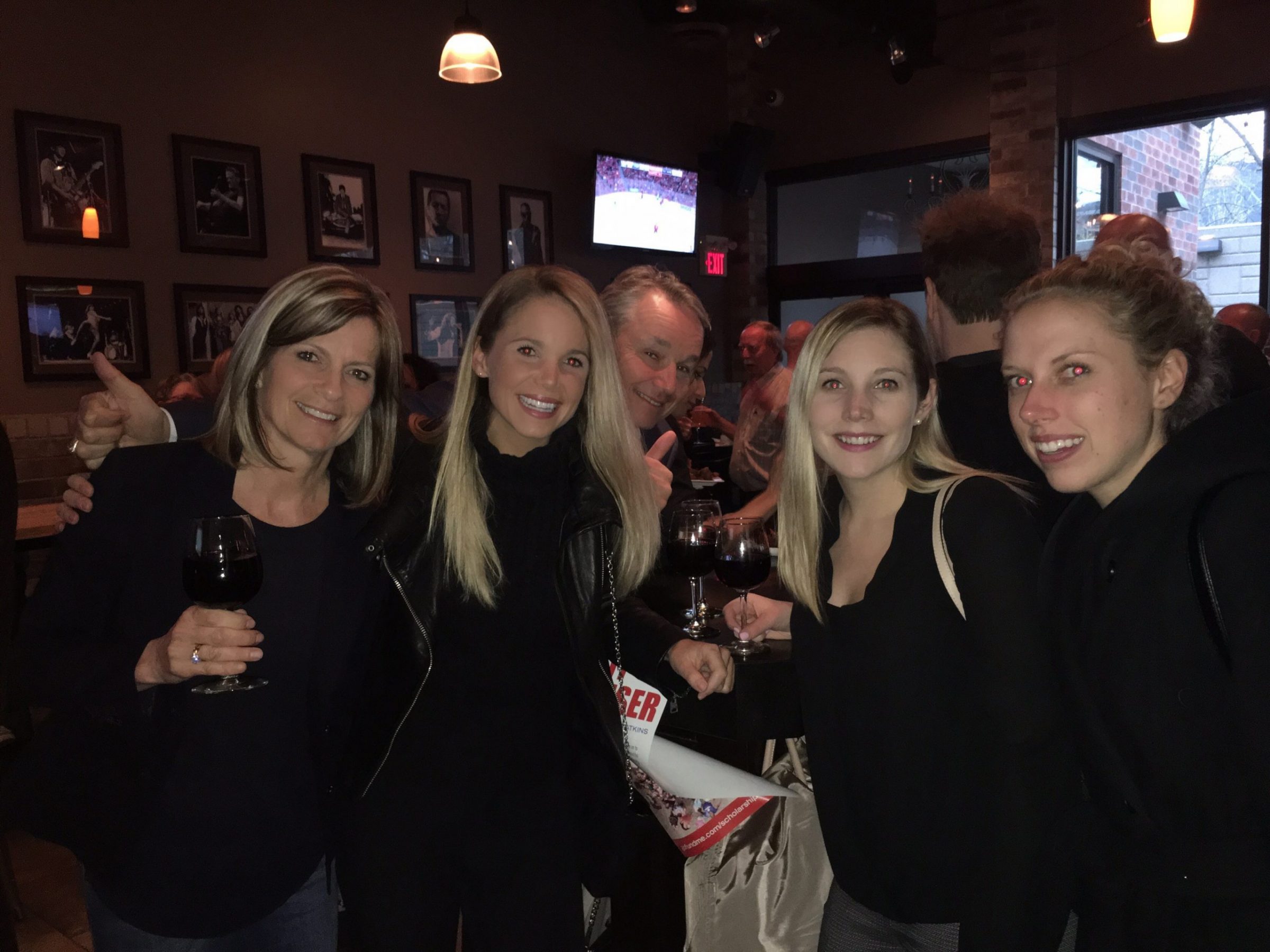 Predictive Success celebrating a huge success for the scholarship fund for Haiti.  After the successful fundraising event, CEO Jason Atkins shared the great news to be able to send 20 students to school not only for the 1 year but for their entire time (1-3 yrs)!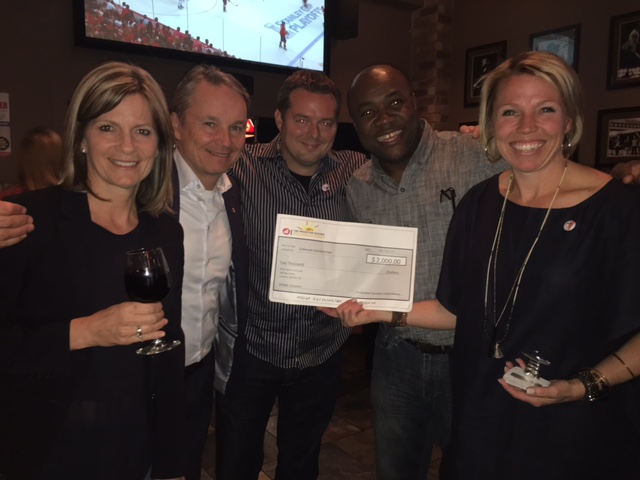 David and Patty Lahey present Jason and Brenda Atkins with another cheque to help setup a scholarship fund with Cetemoh (a private school in Haiti). It is important to help make a long term impact in Haiti by educating more people in this beautiful country.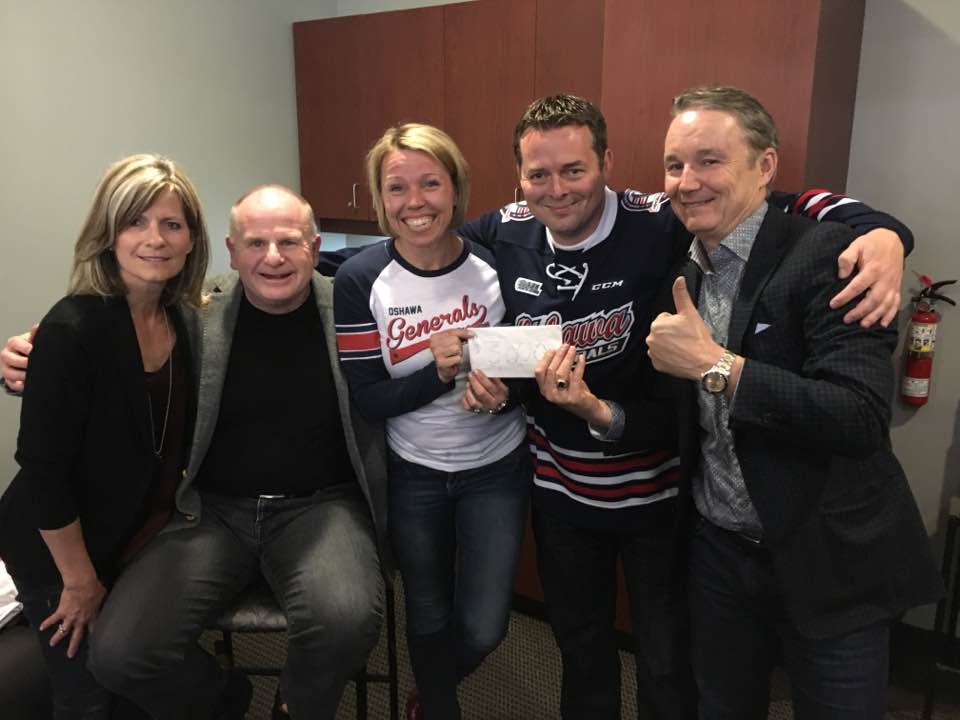 Predictive Success believes there is immeasurable value in supporting education. Our goal is to continue using our skills, expertise, and funds to contribute to the goals of important initiatives such as a scholarship fund for Haiti. David and Patty Lahey are pleased to donate to CEO Jason Atkins and his wife Brenda to help make a long term impact in Haiti.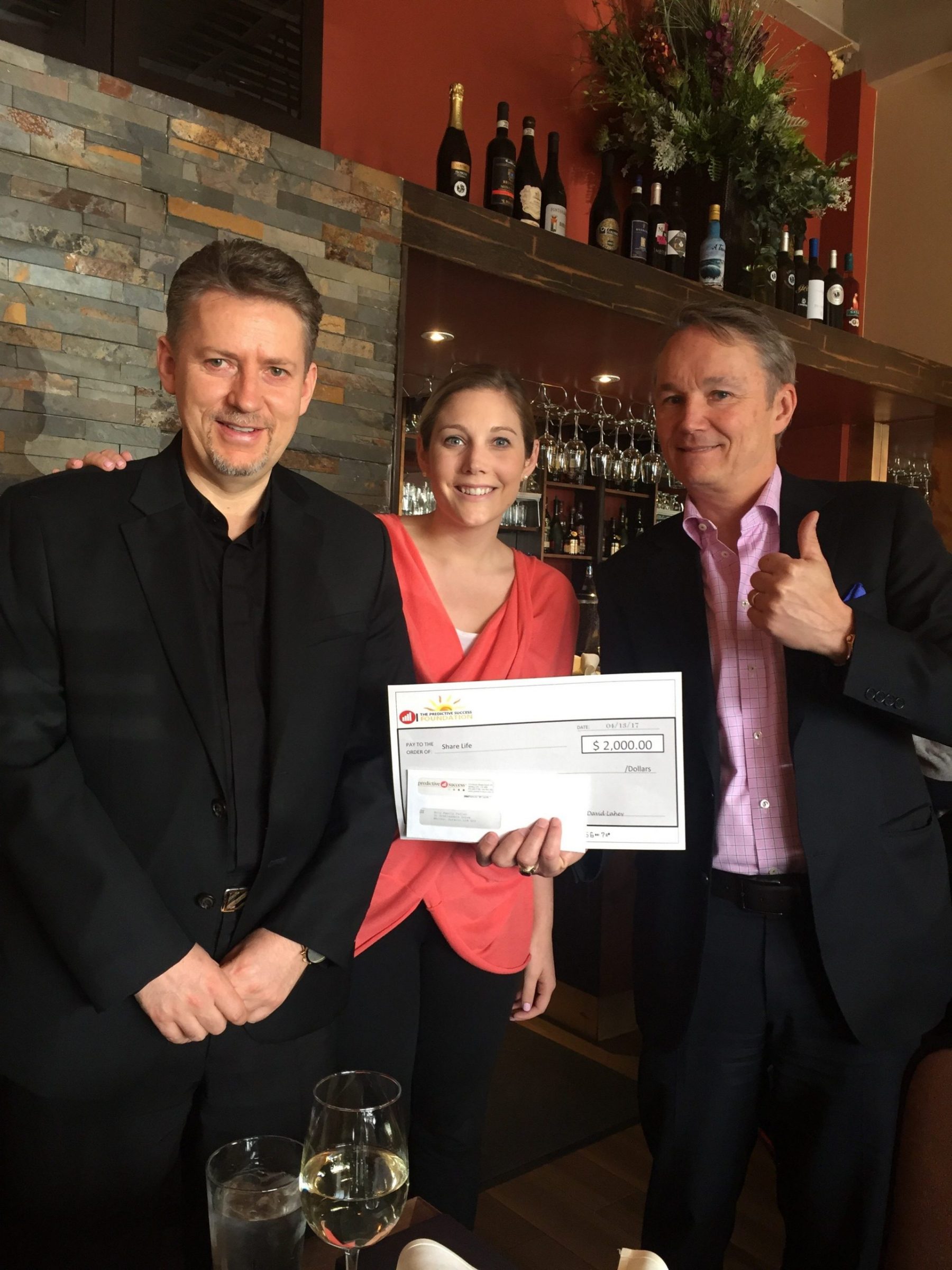 Predictive Success presents Father Laszlo with a donation to ShareLife at our Easter Lunch. ShareLife raises funds to help support a large family of Catholic Agencies. They provide services to many people locally and help countless more in developing countries around the world.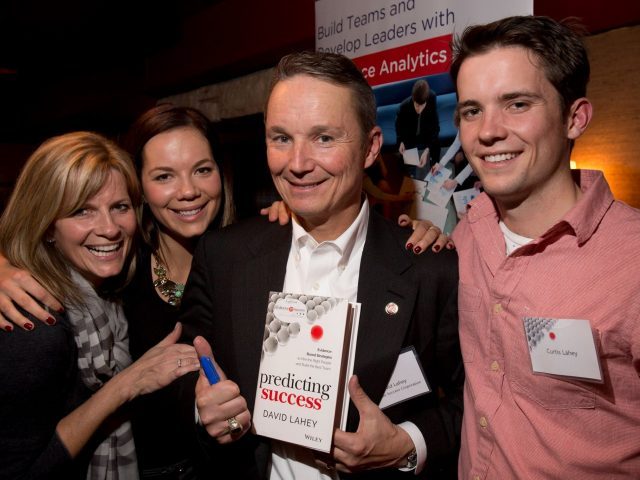 Buy a Book, Give a Book Program! As part of our campaign to give back to the communities we live and work in, for every book we sell we are donating money to local schools to buy books for their school libraries across Canada.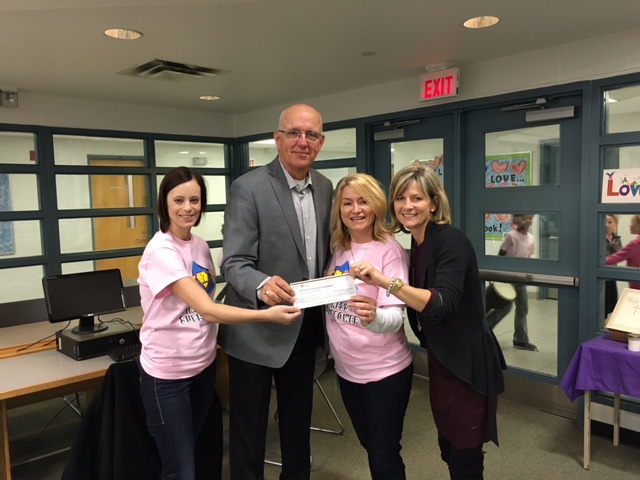 Predictive Success Corporation is pleased to donate another $1, 000 for book purchases to St. Mark's Catholic School in the Durham Catholic Board of Education in the Greater Toronto Area.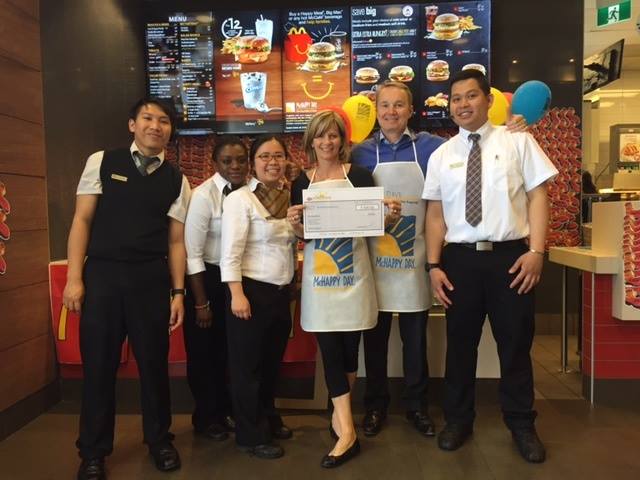 Predictive Success Corporation donates on McHappy Day to Ronald McDonald House Charities and local hospitals.
Predictive Success joins the McHappy Day 2016 Appreciation Event to celebrate outstanding fundraising achievements.
Kayla Van Schyndel, Manager of Shared Services, presents Father Laszlo, of Holy Family Parish in Whitby, a cheque for Project Hope. Project Hope is currently fundraising for their Syrian resettlement campaign.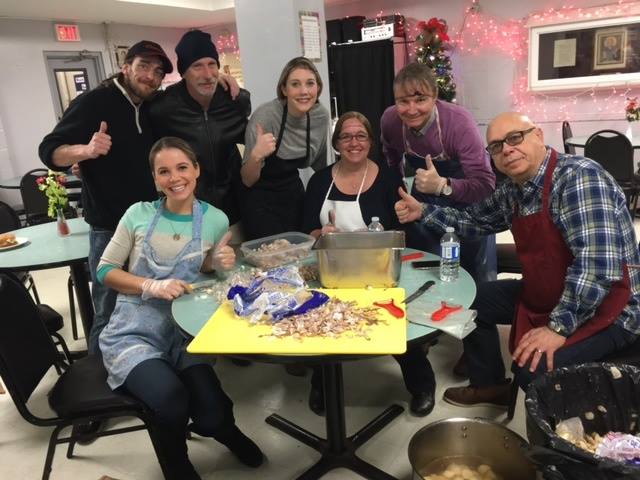 Predictive Success Corporation donated and gave back to St. Vincent's Kitchen in Oshawa and prepared a lunch for those in need.
We at Predictive Success are proud to make annual donations to support various charitable organizations. This holiday season Predictive Success has donated to Second, Gospel for Asia and Third, Dreams and Wishes Children's Charity.
Sell a Deal, Give a Bird. For every sale in the month of December, Predictive Success Corporation donated one turkey to a family in need. We donated 20 turkeys to our community!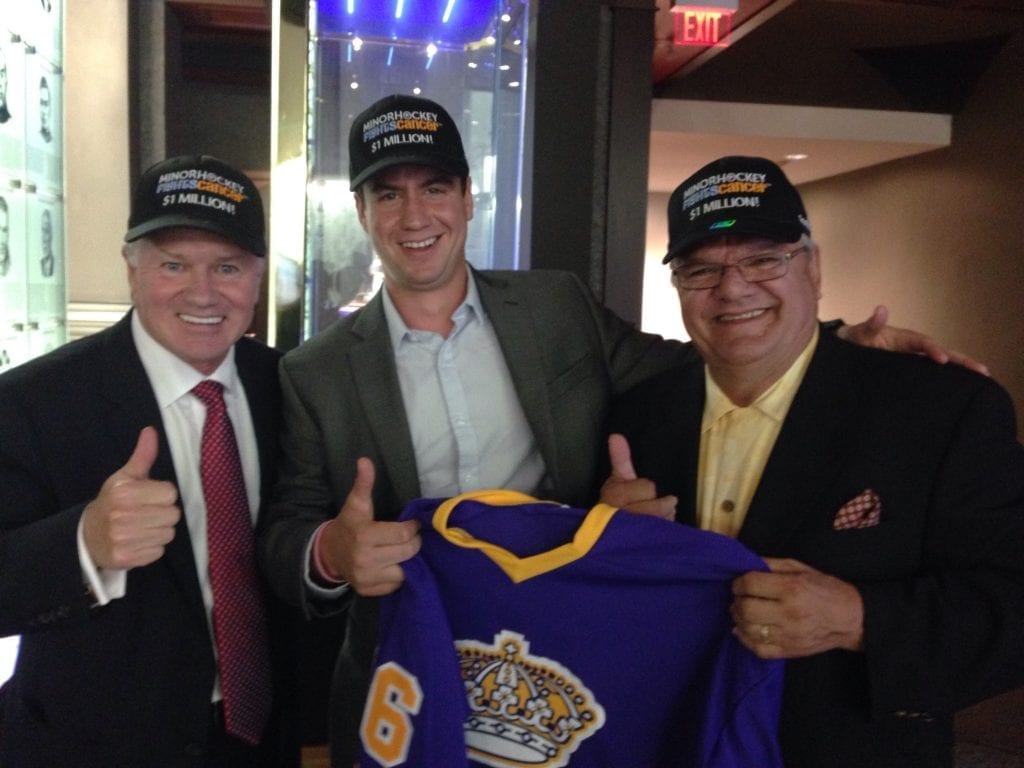 Predictive Success is proud to support Minor Hockey Fights Cancer. Minor Hockey Fights Cancer's mission is to make a difference by raising awareness and money to fight cancer. Over $1M raised for cancer research in Canada!
Predictive Success Corporation is proud to sponsor Alex Marta with her professional Para skiing. Alex Marta is an exceptional leader, athlete, and hard-working individual.