Shared Services Executive Recruitment
At Predictive Success we pride ourselves on being trusted advisers to leading companies across the nation since 2006. Our combination of over 25 years of recruitment experience and analytical insight provides a comprehensive solution to your people problems.
Our executive recruitment projects have centered on specialized Global Recruitment and Human Resources strategies for Fortune 500 business and small business.
The "failure rate of executives coming into new companies has been said to be anywhere from 30% to 40% after 18 months" (HBR, 2010). We believe that through our specialized approach to recruitment we can change that statistic.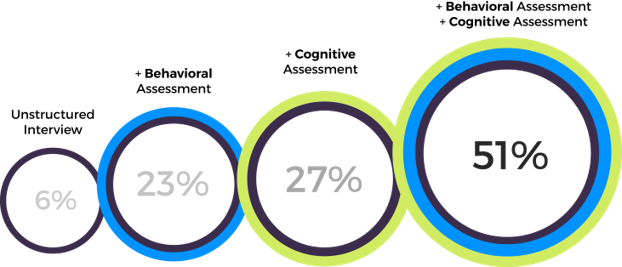 INFORMED BY ANALYTICS
Executive searches can be time consuming, strenuous and expensive. Our approach, informed by analytics simplifies the process. We employ several diagnostic tools in our recruitment process, enabling us to establish a full picture of the candidate.
We will offer "that extra set of hands" with solutions that go beyond recruitment to assist organizations at every step of the employment life-cycle
Executive Recruitment Services with 'Predictive Hiring Plan'

Company HR manual guides

Engagement Surveys

Exit interviews

Health and Safety
Group Analytics for Team Performance

Leadership Development

On-boarding and Orientation

Talent Management System
Looking for Client Feedback?
Please read below for Karen Beam's Service Levels.
"Karen is a business–minded spiritual leader with a down-to-earth approach and extraordinary communication skills at all levels. With expertise in manpower planning and building results–driven teams, she continuously seeks creative solutions with sensitivity to organizational and staffing needs."
"Working with Karen for over 6 months now, her consulting and process into identifying PIs within our organization has been fundamental.  Her attention to detail and drive to identify best practices has been exceptional."
"Since embracing the Predictive Index Behavioural Assessment™ Tool, delivered by Certified Partner Predictive Success, our organization is greatly benefitting by improving how we serve our customers and interact internally as a company.  Karen Beam and her team were amazing to work with as we navigated the hiring process using this new tool as our barometer. She walked us through every step and was incredibly service-oriented, which mirrors our own drive for excellence.  Karen Beam at Predictive Success continues to strive to gain a complete understanding of our company culture. She is not just checking boxes to find an employee, Karen seeks a win-win that encompasses the whole person and the whole company."
"Karen led the team to achieve the highest sales and productivity results in all of Gymboree International by promoting and inspiring excellence through effective recruitment, selection, training and motivating strategies."
"Karen has impressed me by her honesty and integrity to build my business and proved to be incredibly helpful and knowledgeable."
"Karen's intuitive business sense opened the door to exploration and expansion in recruitment and her contributions doubled profits in the first year alone. She is a unique leader who is profoundly excited by the spiritual quest in business as well as all areas of life."
"Karen's genuine approach and consistent follow through intrigued me. I can honestly say that Karen is a rare gem in the recruiting world and I have been honored to have worked with her."
For more information on Predictive Success Executive Recruitment Services, contact the Shared Services Team at info@predictivesuccess.com