Let data drive your workforce management.
Leveraging workforce analytics within all Human Resources functions provides insight into each process to aid decision making and strategy development.  By correlating business data with people data and establishing a network of connections, productivity and revenue will benefit immensely.
HR analytics made easy.
Predictive Success' expertise in service and consulting experience can help your organization uncover inefficiencies in human capital and how to move the company forward. The combination of The Predictive Index® Software and Predictive Success' dedication to client support and success provide a powerful tool to address your people challenges.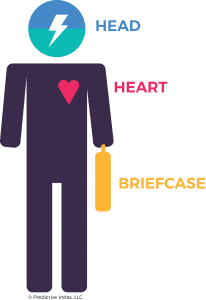 "It was a stroke of luck that we met with Dave and incorporated Predictive Success – there's all sorts of systems out there but the most effective one that I've seen to date is certainly this."
– Stephen, Mining Company
Benchmark, assess, appraise.
The Predictive Index® offers the most comprehensive talent management solution through their suite of pre-employment assessments. 
The Predictive Index Job Assessment™ enables you to identify what the ideal candidate looks like for any role, creating a benchmark for success.
The Predictive Index Behavioural Assessment™ uses an algorithm to analyze potential employees based on parameters such as dominance, extraversion, patience and formality within 6 minutes.
The Predictive Index Cognitive Assessment™ identifies candidates with a high potential for successful on-the-job performance by measuring their cognitive ability.
Get the full picture.
In addition to The Predictive Index System®, we offer additional solutions to address all your human capital-related challenges. This includes:
Help us, help you.
At Predictive Success, we do it all.  Our priority is to provide you with the services you need to solve your people problems.  Our list of consultative offerings includes, but is not limited to:
Succession planning
Team analysis and development
Organizational planning
Management development sessions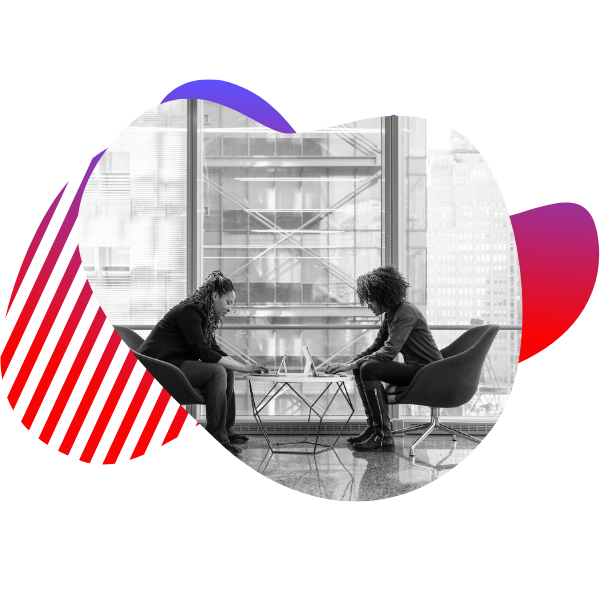 Defining what is HR analytics:
The practice of gathering and studying information from human resources so that an establishment can increase workplace productivity, while making the staff more satisfied, is known as human resource analytics. Other titles that are often used regarding this practice are personnel analytics, talent pool data, as well as employee analytics.
The process of informational assessment pulls information that is recorded by the human resources department and compares it to human resources goals, as well as the goals of the workplace. By comparing the statistical information, one can prove how steps taken by the HR team have effectively improved chances of attaining the objectives and adjusting the processes taken by the workplace.
Looking at an instance where a software engineering company had an ever-changing staff, therefore showing that there was never a time that the business was functioning at its maximum capacity.
There will be a substantial effort and duration that is required to get staff that is able to work at maximum capacity.
The information that a human resource analysis can detail will show areas that are successful, along with areas that require a re-work so that businesses can make the necessary changes to go forward successfully.
Looking back at the previous case, understanding the issue with the business's constantly changing staff that lead them to make an effective change was the fact that they had the knowledge to fix it. Understanding what needs to be fixed is the first step in creating the successes and efficiencies of any business.
What are the reasons for using HR analytics?
There is substantial information that is gathered by many businesses in the first place, so it may seem unnecessary to use a focused area of expertise such as a human resource analytics. There must be an easier way for HR to find solutions using the information that they currently collect!
To that point, having information is great, but if there is no process set up to study it and make conclusions based on it, then it is pointless. It is as if you have a detailed graph full of information and no way to use that information.
The information collected is useless if there is no formal process or a way to organize it.
Only after the information collected is categorized, measured, and evaluated does it seem like practical and enlightening evidence.
The HR data analysis can help organizations find solutions to problems such as:
What connections can be found when looking at high levels of personnel turnover?
What is the duration spent on recruiting and onboarding new staff members?
How much money needs to be spent to achieve high efficiency in all team members?
Which team members are showing signs that they may depart the organization within the next 12 months?
Do training and coaching programs make a difference in staff conduct and efficiency?
Being able to have proof supported by facts makes it easier for businesses to spend their time making better and wiser decisions that support current and long-term goals.
Being equipped with a tool that allows for organizations to better understand their workplace functions, with certainty. With that said, it is no shock that the workplaces that put in use human resource data see an increase in employee efficiency, all thanks to the programs put in place by Human Resources.
Cases where HR analytics were used:
When it comes time for workplaces to use HR analytics, what exactly can they use it for?
The following are HR analytics examples that touch upon the most frequently encountered issues that workplaces are trying to fix:
1: Employee Retention
Often employers find themselves without an explanation when staff members are constantly just leaving the organization.
Gathering information and statistics for businesses to prepare for certain challenges is great, however, there is no clear answer or certainty of a pattern when this type of behavior is happening.
The interference of continual employee loss and onboarding affects the business's growth and work hours, and workplaces can greatly benefit from wisdom that would reduce the loss of personnel.
Using HR Analytics allows an organization to:
Gather and run a HR analysis to study the loss rate in workforce to find out why there is a tendency for staff to leave.
Gather information on staff conduct, that would allow for the management to get a fair assessment of where their employees stand, by measuring their performance and involvement.
Connect the two pieces of information to find the patterns that point to reasons for potential departures.
Assist an organization to develop a prognostic system that alerts management when a staff member showing signs that they may be falling into the determined sequence proving they may be interested in a permanent departure from the business.
Create a plan and make choices to make a more positive atmosphere for employees that will allow for more developed interactions.
Point out sequences tracking employee engagement, happiness levels of staff members, and work accomplishments.
Hiring Practices
Businesses are trying to find potential employees that meet all of their talent criteria, are a good fit with the rest of the team, and will work at the same active level as them.
When hiring, the manager might have received thousands of curriculum vitae's and cover letters to review, and sometimes certain names end up at the bottom of the pile, not getting considered because they do not fit with the limited hiring data. An instance where this could happen is when a business realizes that artistic expression is a more valuable asset than previous experience in the same field.
Using HR Analytics allows an organization to do the following:
Allows for quick, automatic informational pull gathered from a variety of digital outlets on interested applicants.
Understand exactly what type of people that are applying by referring to a confirmed list of positive indicators, such as training programs and a good match for the atmosphere of the workplace.
Select interested applicants that have a similar skill set and drive as the current most impressive workers at your business.
Make worry-free decisions when hiring, by only focusing on the information provided and allows the employer to bypass any prejudice and guarantees that everyone is on a level playing field. By looking at only the required information, it reduces the chance of any issues or arguments when it comes to making hiring decisions because the facts are clear.
Find the data to understand more details about the hiring process, such as the time it takes to find worthwhile candidates for the business. This allows for all the divisions of the organization to be aware of what they need and how the process works when it comes time to find a new team member.
Allows organizations to collect information and find parallels regarding their previous functions, so that companies can better orient themselves when it comes to the recruitment and onboarding process and a better system can be implemented.
Getting started with HR Analytics:
How does the Human Resource Analytics system work?
The complex system that HR Analytics uses involves pulling data from several sources to get the best outcome.
Before a business can have a HR data analysis, they must first gather the information that will be necessary to answer any questions.
Next, the collected information will require to be tracked and compared with other relevant information, like previous archival HR analytics examples, and common medians.
By doing this, the system is able to point out recurrences and tendencies. This is the diagnostic time where the outcome will finally be
It is at this last point, where a business can now implement the data to make better choices for the workplace.
Just in case you are still not clear about how Human Resource data can work for your organization, we shall dive a little deeper:
Gathering Information
For HR to be successful with their study and determining the outcomes for working areas such as hiring practices, finding, keeping, and growing skilled employees, ongoing development programs, and efficiency levels, the first step is to gather mass amount of data to study and pull from, commonly known as big data.
Gathering and monitoring top notch information is the most important part of any HR data analysis.
For a business to be successful when trying to find answers, the information that is required should be accessible and usable when it comes to being measured. Likely, an organization has many ways to pull information from, such as, the HR department, training programs, as well as more modern sources like online portals, cell phone systems, and digital monitoring systems that can be worn.
The program that gathers information must additionally have the capability to sort through, classify and clearly present the information, so that it can easily be referred to again when conducting other studies where the same information is useful.
The types of information that can be gathered are:
Individual reports of staff members
Efficiency levels
Reports that detail employees that have impressive work achievements
Reports that detail employees that require further training and development
Pay and growth rates
Social and human statistics
Hiring process
Coaching
Work commitment
Departures
Transitions
Attendance
Quantifying and Comparing the Data
When is comes time to quantifying information, the system called HR metrics is constantly quantifying and finding parallels with other information.
Comparing current information against all archival information and business standards is what an HR analysis does. The outcome of the HR data analysis depends on a system that is constantly being fed information, rather than just a one time look at static data.
In order for your HR analysis to be successful, a minimum standard must be put in place. To do this, the business must first determine what the levels of productivity are for employees before it can be measured, as an example.
For a successful HR Analysis, the important metrics that require constant checks are:
Business efficiency
Information is gathered and examined in contrast to other information, so that the organization knows more specific details about turnover rate, employee attendance, and hiring practices.
Business procedures and initiatives
Information is gathered to show the business what is and is not working well within the daily HR operations.
Procedure development
At this stage, information is pulled from business efficiency, as well as from business procedures and initiatives, so that it is clear where a re-work of a procedure is necessary, in order to run the organization better.
Use cases for HR analytics
The following are HR analytics examples of what can be specifically measured:
Hiring Time: The time is takes to advertise for wanted jobs and fill the position. Year over year tracking of this process allows for businesses to uncover if they are on track or not with their established hiring process.
Hiring Expenditures: The amount of money associated with the hiring process. Tracking this cost historically allows for organizations to know the average hiring cost for each position.
Employee Loss: The average amount of time that an employee stays with the organization before quitting. Being able to track this statistic year over year allows for the business to compare the outcome with their pre-determined target.
Employee Attendance: The number of workdays that an employee misses and the regularity of these occurrences. By tracking this statistic over time, a business can measure if the annual outcome matches with their pre-determined target.
Employee Commitment: Tracking how efficient employees are, as well as their overall happiness at work can indicate what the level of commitment they have. By compiling data from performance reviews, surveys, or efficiency report can indicate the level of commitment an employee has to the workplace.
The Analytical Report
At this point of the analytical process is where the historical data is vital to discovering signs and sequences that allow the business to make changes.
There are a variety of ways to measure analytics that depend on what type of answer you are looking for. The variation of analytical measurements can be one of the following: descriptive, prescriptive, and predictive analytics.
The focus of descriptive analytics is comprehending data that has been collected over years and where an organization can make positive changes.
The data that is revealed running a predictive index analysis is based on years of informational evidence can inform an organization about upcoming challenges or chances.
In order to predict the results of a potential future change, it is best to run a prescriptive analysis, which does more than a predictive analysis.
Analytics use cases:
The following are cases where organizations used HR analytics and applied the results to make smart decisions:
Hiring Time: When looking at the results, one can discover that the organization takes too long with the hiring process, and the main issue is that the job application is the blocker. From here, a business can make smart choices to change the error and allow for a more streamline process for the applicants.
Employee Turnover Rate: Knowing what causes employees to quit a workplace can help determine what areas need to be revamped to reduce the turnover rate. For instance, if it is uncovered that there was not enough training and development for the employees and that was part of their decision to leave, then new programs can be implemented to reduce departures.
Employee Attendance: It is important for businesses to understand what causes long term absences by employees, so that the organization can make adjustments to the areas that negatively impacted the work of the employee.
Opportunities and Obstacles for HR Analytics
The growing use of HR analytics to any human resource team has been a tremendous help to many organizations.
Actively collecting data at a workplace serves no purpose if there is no tool implemented to group together and analyze the information. This is where the HR analytical tool proves to be a valued instrument to gain knowledge to information that they were not previously privy to.
Even though there are great strides being made by many HR teams to make HR analytics useful to the organization's decision-makers by elevating the results from HR operations, there have been obstacles to overcome.
Here are the pros and cons when applying HR analytics results:
Pros:
Organizations can make better, validated choices based on the hard facts provided by the HR analysis. This reduces dependence on feelings and thoughts when it comes to making important decisions.
Action plans can be followed through to increase retention rates because of the knowledge gained about why an employee might remain at or quit a workplace.
Total employee experience can be enhanced after using the information from the results of the HR analysis. Factors that can be explored and enhanced include how employees interact with each other and the clients and how well policies are practiced.
The hiring and enrollment process can be improved in a more constructive and beneficial way for the organization by understanding the business needs and using the results provided by the HR analysis.
Looking at the tendencies and patterns of human resources data allows businesses to anticipate for the future needs by using predictive analytics.
Cons:
A lot of human resource data is not available or tracked, as well as many businesses do not have the dedicated talent to break down and understand the data.
Having various systems implemented for management and reporting can cause issues when trying to gather accurate information and see contrasts within it.
Having the modern systems that allows for easy data pulls can be an obstacle for organizations that have not yet updated their technology.
Finding the required information can be difficult for businesses that do not yet have the latest reporting software.
Reviewing and gathering a significant amount of data using modern technology such as cloud computing and portable, on-person devices, and then using that information to create forecasts can cause moral dilemmas.
Understanding predictive human resources analytics  
A predictive analysis examines historical information so that it can give you a clear look at what is going to happen down the line. The difference between the two types of analytics is the way the data can be applied.
When looking at regular hr data analytics, the information is gathered and examined so that a conclusion can be made and reported on the areas require attention and those that are doing well. With a predictive analysis, the information is not only gathered together, it is also a tool to make forecasts about upcoming staffing needs and human resources actions.
Being able to make predictions about which candidates fit best with the needs and the energy of the business, and which employees are the most likely to quit the business in the next 12 months.
Understanding how predictive HR analytics works
Using advanced statistical approaches to develop models based on algorithms that are able to find out current tendencies and forecast employee performance. Making forecasts about patterns can find areas of the business that may have negative issues or positive gains, and using that knowledge to make adjustments for a better future.
Looking at predictive HR analytics examples
We will now show you predictive HR analytics examples to demonstrate how they can best be used:
Employee Turnover Rate
Using a predictive analysis can allow a business to develop an algorithm that can forecast the chances of quitting for each employee over the next 12 months. This can be useful in identifying those that have the highest chances of leaving the organization, and the business can then implement systems that can deter the staff member from quitting. Doing this saves the business the expense of having to find and train a replacement for that employee.
Workplace Efficiency
Using past information to determine which areas of the business are not as efficient as they ought to be, however using predictive analytics to forecast which changes would work the best for to achieve targeted efficiency levels. If it is revealed that employees are engaging at lower rates than what is desired, and it can be linked to their overall performance, this allows the organization to make changed that will positively impact the employee's work.
Predictive human resources analytics pros and cons
Pros: Using a predictive HR analysis at a workplace allows them to utilize the information provided to their long-term benefit.
By using the data to rectify forecasted issues, instead of trying solve issues by looking backwards, businesses can eliminate issues before they occur. Doing this will help an organization save money and time down the line.
Cons: There are a multitude of organizations that are not benefitting from using predictive HR analytics because they do not have the available talent, are using old computing systems, and do not have the available funds to make the change.
There are several aspects to consider when making predictions regarding staff members or interested applicants.
You never can fully know what people will do, since everyone has a unique character, upbringing, and has experienced differing challenges in their life from anyone else. Keep in mind there may be moral quandaries when trying to fit people into particular boxes for the predictive algorithm to provide business forecasts. Each person is unique and cannot be judged by a computer system.

Predictive Success is a Certified Partner of The Predictive Index®
The Predictive Index® is a registered trademark of Predictive Index LLC and is used here with permission.