FREE Predictive Index® Survey
Your Free Trial of The Predictive Index Behavioural Assessment™
If your looking to try the Predictive Index Behavioural Assessment™ to see first hand how you can utilize the tool within your organization to compliment your hiring process, succession plan and improve communication, you have come to the right spot.  Please use the form below to complete the Assessment.  One of our representatives will be in touch to provide a read-back of your results and answer any questions you might have.
If your company already uses The Predictive Index Behavioural Assessment please reach out to your organization's Predictive Index analyst to request a sample of the assessment.
What You Need to Know Before You Begin
The assessment takes approximately 6 minutes,
it is completed online,
complete the assessment in a distraction-free environment,
the assessment is free-choice
you will not be sent your results automatically, a representative will reach out.
Try The Predictive Index Behavioural Assessment
Looking for a Sample of The Predictive Index Cognitive Assessment? Fill out the form below and a representative will be in touch.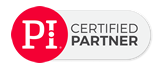 Predictive Success is a Certified Partner of The Predictive Index®
The Predictive Index® is a registered trademark of Predictive Index LLC and is used here with permission.