Technology has, and will continually alter the organizational landscape of today's workforce. Companies have huge challenges in front of them that they must confront to capitalize on the increased efficiency of the newest technology. Recently business productivity has stagnated in growth compared to that of technological growth. Humans have shown in the past that they are very adept at altering their own practices to correspond with technological innovations, but set policies within organizations have consistently slowed this process with guidelines that don't allow for the capitalization of the evolution. Leaders, now more than ever, must utilize their human capital and work with them in ways to ensure they receive the most value from each employee, and the technology they work with daily. Below are four of the most effective current human capital trends in the market for 2017: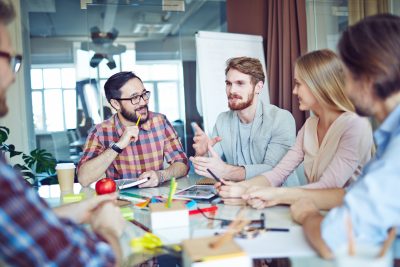 Talent Acquisition: According to Deloitte, talent acquisition currently stands number 3 as the most important challenge companies face, as 81% of respondents labeled it as important or very important. Therefore, having the right measures in place to accurately pick the right talent fit for your organization is essential, as using a resume and interview alone just isn't enough anymore. Today, innovative and leading organizations are adapting to include cognitive and behavioral analytics into their hiring process, which is the key to reducing turnover, picking the right candidate and overall remaining competitive on the talent acquisition front.
Leadership: With a fast adapting and transforming workforce, there requires a shift in leadership. Leaders now must possess a great deal of agility to allow them to excel in an environment as rapid as we are in now. Therefore, allowing leaders to quickly and effectively connect with employees generates a great deal of value. Using behavioral analytics for each team member gives leaders the knowledge needed to effectively manage and communicate with their group. If you know an effective leader in your workforce, nominate them for our Best Boss Contest to win a trip for 2 to Las Vegas on us!
Digital HR: Technology is quickly evolving and in turn, shaping the organization of the future. With this shift, HR is becoming a leader in the transition. More specifically, they are now adopting digital platforms to effectively acquire, onboard, develop and manage human capital. Having an arsenal of digital tools at their disposal is contributing to the acceleration of HR and their tasks.
People Analytics: Data and analytics are at the forefront of innovation and success for companies. Making objective decisions that focus on evidence as opposed to opinion translates to much better results. Despite its importance, Deloitte reported that only 8% of organizations use data when making HR decisions.
The need for increased business productivity means that an even greater emphasis must be put on acquiring and managing the right human capital. At Predictive Success, we aim to optimize and make the hiring and managing process a simple and integral part of your overall business strategy. Using behavioral & cognitive analytics, we make it easy to identify the top talent your company needs and further, we illustrate effective management styles to stimulate productivity and ensure development. Click here to learn how our analytics and digital tools can help you with your human capital needs.