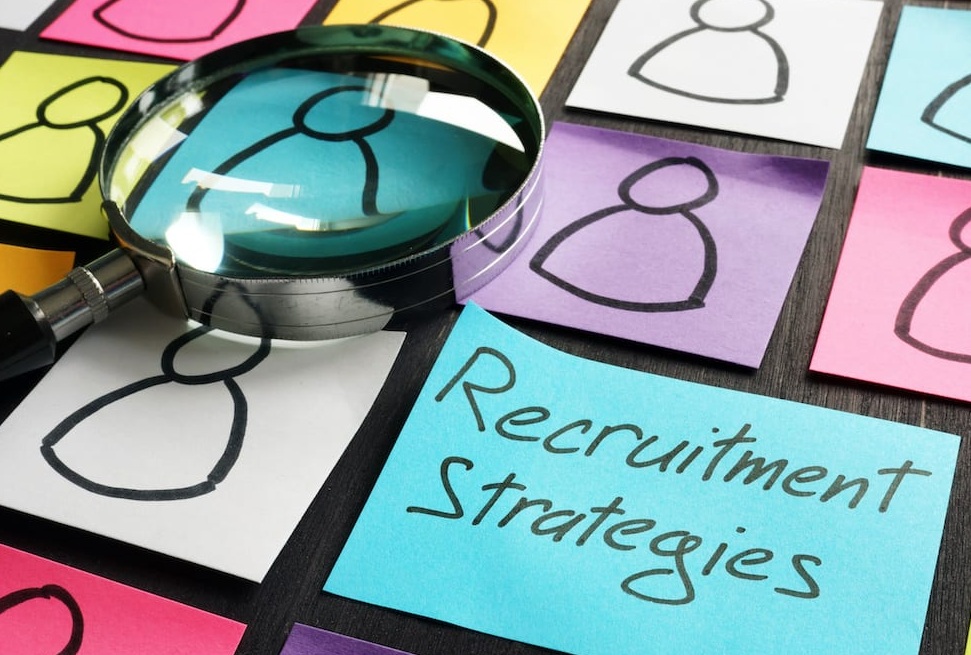 Hiring managers are always on the lookout for the best techniques for recruiting top talent. Attracting and hiring talented individuals can be stressful, so having a targeted and detailed approach to recruit talent can improve your chances of finding exactly who you are looking for. This article covers the best ways to attract talent for you to practice.
What can hiring teams do to recruit talented candidates?
Many hiring teams are struggling to find ways to recruit employees in today's economy. With the growing numbers of available jobs, finding the perfect candidate takes a certain know-how.
Since the job market is highly competitive, knowing how to attract talent in a reasonable timeframe is a vital skill for any human resource manager. Having a solid strategy for recruitment is essential, but it also needs to be flexible and open to tweaks where positive results were lacking.
Recruiters need to develop a brand awareness strategy to improve the likelihood of filling open positions with the perfect candidate. For a business to stand out from the crowd, they need to offer a reason for job seekers to select your offer over others.
What are the best recruitment strategies for attracting talent?
Having a distinctive quality to your business is great, but there are other examples of recruitment strategies that you can use to attract talent to your organization.
1. Create detailed job postings
People who are looking for a new career can spend hours looking through job postings, so having a detailed description of exactly what the job is and what you are looking for can improve chances of finding qualified candidates. Include in your posting details about the business, the daily tasks to be handled, the salary range, and growth opportunities. Creating a job advertisement that clearly expresses what you are looking for and why this is a great position can increase the chances of finding the perfect fit.
Writing attention-grabbing job postings can be done in many different ways. Adding descriptions about the positive working environment, testimonials from existing employees covering what makes working there so special, and what bonuses and perks are included with the job. If the organization has a strong career page with more details, videos, pictures, or blogs that can enhance the post, including a link to these resources can help boost job seekers interest in applying.
Once your job description is perfected, get it out there for people to see. Being active on social media about job opportunities can increase views to the application. Share the post on career websites where job seekers are most likely to find it.
2. Attract students and graduates
University and college campuses are a great source of fresh, hardworking, and eager students that are looking for work opportunities where they can thrive. There are a variety of co-op programs and stages where students need to complete their education with working experience, which can help attract potential permanent employees. Many companies rely on campus recruitment to fill positions with hard-working students and graduates.
To improve student recruitment, try the following tips:
Hold campus workshops and discussions where you can present student's career opportunities at your organization
Get your name out by appearing in student newspapers and on campus radio programs
Advertise your business by sponsoring student events and activities
Offer guided tours for students to discover how your organization works, while meeting current employees who can share their work experiences
Develop student internships that students can apply to, where they can experience hands-on learning at your business
Many major organizations rely on campus recruitment to fill open positions with the most talented and bright young minds as soon as they graduate.
3. Create a work environment that attracts talent
Most people want to work at a company that allows them to have a good work-life balance. Developing a flexible and encouraging environment where employees are able to achieve in a way that works for them, will benefit everyone. In today's economy where working from home is highly sought after, giving employees the chance to do so can help businesses find their perfect match.
At the same time, it is important to be clear about the perks that your business is offering that will be appealing to candidates. Mentioning to potential employees about any included health insurance plans, free breakfasts, wellness programs, bonuses, or any other perks that can help you stand out from the rest will increase the likelihood of setting you apart from others.
4. Start an employee referral program
Businesses can rely on their current employees to assist with finding talented workers as an example of recruitment strategies. Creating an employee referral program benefits both the employee and the organization, while also reducing the hiring resources. Your employees can be your brand ambassadors by spreading the word about what gives them pride about the work they do. Having a strong employee referral program can keep your business ahead of the competition.
Giving your staff members incentive to appeal to their friends and family that fit the qualities that they believe will be a good fit, can help motivate them to be more encouraging to others. Cash bonuses, prizes, vacations, and extra time off are examples of referral program rewards that are used to increase growth.
5. Reduce hiring time
Knowing how to attract talent is one part of the hiring process, but human resource managers need to also know how to make a decision once candidates have been interviewed. If a company takes too long to offer the job, they may lose the candidate to a competitor. Waiting too long can impact the initial excitement that the applicant had, and can result in a negative response when the offer is made.
People want to work at a place that trusts and values their employees. While appropriate time is expected for deliberation, once the right person has been selected for hire, there is no time to waste. Hiring managers do not want to go through the whole hiring process all over again, so be quick about making a decision otherwise, you risk hurting the chances of impressing your perfect candidate.