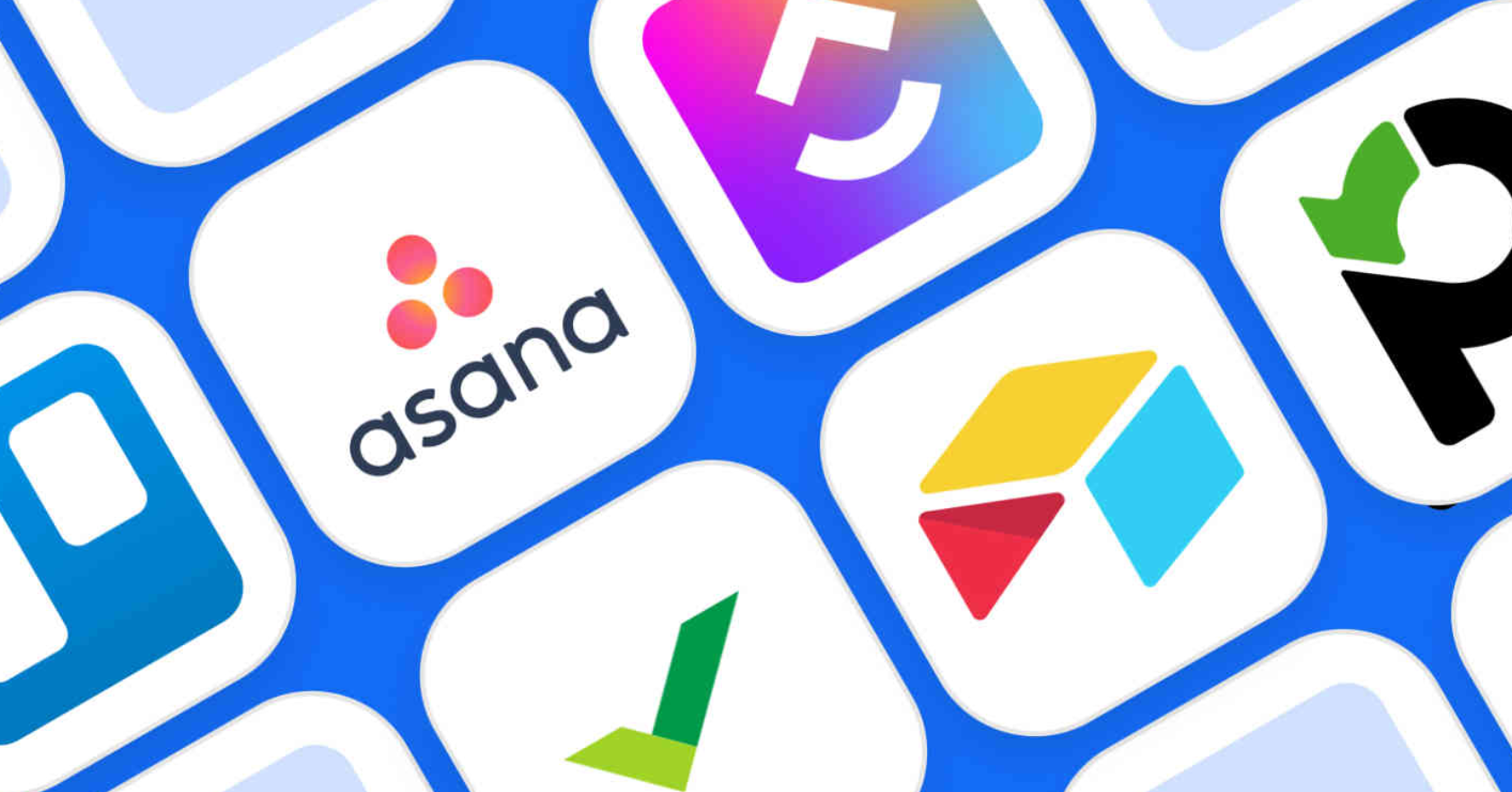 The best project managers use the best project management tools to keep them on track with their work. Sometimes all that is needed to complete a project is a to-do list, whereas other projects need a detailed plan of action, targets, deadlines, roles to be assigned, and a way to ensure that everything is happening accordingly.
Using management software tools can help project managers organize their tasks and hand off assignments to their team to complete. Knowing which project management tools to select can be confusing, which is why we made the following list breaking down the features of each software so that project managers can make the right choice for their needs.
3 of The Best Software Project Management Tools
1. Asana
Asana is one of the easiest to use saas tools for project monitoring, especially for teamwork. You can set up recurring tasks, easily invite people to join, and customize each set up the way that works for you.
Using Asana as your PM tool will increase your team's efficiency, but it may not be the perfect software for everyone, especially individual contract workers since it focuses on collaboration.
Cost:
Free to use for up to 15 people.
Asana's Premium plan is $10.99/month per person that gives you access to more features and personalisation like unlimited free guests, task templates, and reporting.
Business plan for $24.99/month per person which gives you more advanced features like creating goals, managing portfolios, and proofreading capabilities.
2. ClickUp
ClickUp is one of the most popular cloud-based project tracking tools that allows users to do everything they need right there. It offers task tracking, chat, calendar, document creator, and much more.
It is easy to personalize ClickUp since it offers extra features that can be added so it becomes the only tool you need for your business needs.
Cost:
Free plan that comes with 100 MB, unlimited tasks, and users.
$5/month per user unlimited plan that comes with portfolios, goals, reporting, etc.
$9/month per user business plan that features advanced tracking, timelines, etc.
Business plus and enterprise plans that offer further features like custom permissions and guided onboarding.
3. Monday.com
Monday.com is one of the most visual and user-friendly project tracking tools on the market. It helps you organize tasks, create templates, and set timelines that are easy to understand.
The downside to this PM tool is that phone app does not have the same ease of use as on a computer and recurring tasks is not an available option.
Cost:
Free plan, but only for 2 users.
$11/month per user that includes 5G of storage, can create a dashboard, etc.
$14/month per user that includes guest access, automations, calendar view, etc.
$22/month per user that includes private documents, time tracking, etc.
How will I know which project management tool is right for me?
With so many project management tools on the market, it can be confusing to pick one. The following list details the most commonly used features, so that you can make a more informed decision.
Task Management: Projects are made up of a collection of tasks that need to be completed. Some tasks need to be finished before others can be started, whereas other tasks have no affect on others. Assigning tasks to people will help make it clear who is doing what and how far along they are. Tools for project monitoring can help keep track of all the moving parts that complete a project.
Kanban Board: Kanban boards can help users visually understand task progression and who is handling what. They are clear and easy to use and allow teams to see what has been completed and what still needs to be done.
Time Tracker: Using a time tracker to understand how long each task took. This information can offer project managers a better understanding of how much time certain tasks actually take, which can be useful for future projects.
To-do Lists: A simple, but always useful tool is the to-do list. It offers a clear plan of what needs to be done, a space to keep track of minor details, and easy add to or mark complete.
Teamwork: The best project management tools offer strong collaboration features to ensure that teamwork can be easily completed.
Reporting: Reports are useful for managers since they provide details about the status of all tasks. Reports can be custom made to get all details regarding timelines, budgets, team efficiency, and more.
Integration: Since every project is different, being able to add or remove features that will help your team work best is vital. Being able to integrate required management software tools into existing projects can help your team be successful.
Conclusion
Now that you can answer the question "what are project management tools?", you can start looking for the one that works best for your team. If it is your first time or millionth time using project management tools, knowing which features you need can help complete your next project more efficiently.