In 2021, only about one-third of employee's report being engaged in their work- this could be due to the shortage of "real" leaders in today's society. Effective leaders "are visionaries who inspire innovation by motivating their employees to reach their top performance potential. Most often, this is accomplished through the creation of a shared vision to unify a team, the fostering of collaboration, and the identification of each individual's unique strengths" (Northeastern University).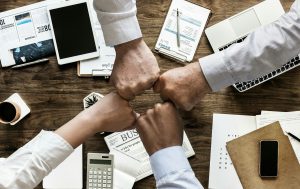 Former Apple Executive Angela Ahrendts identified that there is a new generation coming into work that has been deeply shaped by social media and that their work expectations have been changing faster than the reality of the workplace. Ahrendts found that the old fashion way of communication was not effective with her Gen-Z employees and knew something had to change. While working at Apple Ahrendts did a weekly 3-minute video streamed to over 70,000 employees. Ahrendts said, "people would rather watch a 3-minute video than read a 10-page email", this way of communication really paid off as employee engagement scores rose. Ahrendts stressed the importance of making sure communications feel authentic and real. When employees receive communications that feel "fake" or impersonal they are likely to have less respect and fellowship for their leader. Employees in today's generation want to feel respected and cared for as individuals. Leaders need to build genuine connections and a trusting bond with their employees. Employees also want their voice heard so that they can be active and valued contributors to their teams. Ahrendts suggests that leaders should take on less of an authoritative role and instead take on a coaching role, where leaders can provide guidance to team members while also actively seeking input from them.
In addition to focusing on leadership there are other tools that can be used to harness he power of a team. Embedded within The Predictive Index® software, there are certain tools to help maximize the potential within a team or organization. A team represents a group or collective of people who work together within a company or organization. The main purpose and advantages of the team discovery tool is that it allows yourself to understand a certain team dynamic, compare them to its mission, and then provide steps to accomplish the mission. Team discovery enables companies to proactively build teams that are well suited to the mission and provides insight on where existing teams might need extra support or guidance to meet their goals.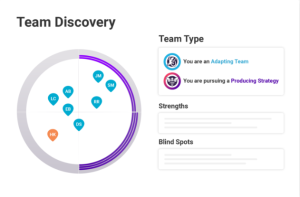 To learn more about drawing power from your teams to overall maximize potential within a team, please click here.
References:
https://www.northeastern.edu/graduate/blog/how-to-become-effective-leader/
https://www.fastcompany.com/90742194/this-former-apple-executive-says-leaders-should-draw-their-power-from-their-teams