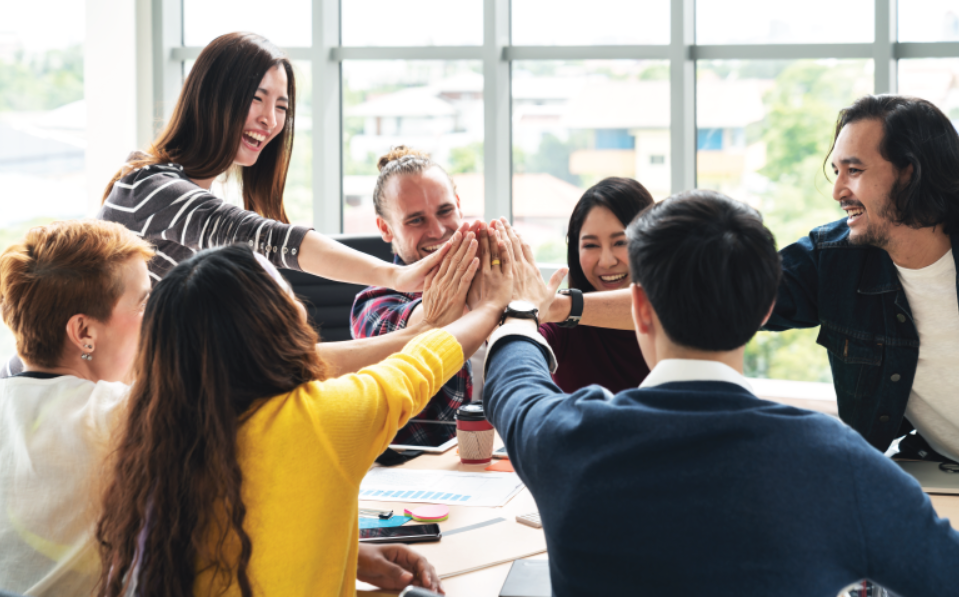 When a business loses a high performing employee, it can be difficult to find the right person to fill their shoes. If the employee resigned without giving feedback or why they decided to leave, it can leave the managers questioning their reasons. Is there an internal issue that could be affecting other employees? Will the loss of this employee put more stress and work on other employee's shoulders?
While you are trying to pull the business together with a major loss, and find a candidate that can handle the role, the rest of your staff members will need to step up to take on extra tasks in the meantime. This can be a complicated request, especially if employees do not have the time or skills to take on extra work. Doing this may mean that employees will have extra stress which, if not caught in time, could result in further employee loss.
Understanding why a top performing employee would leave an organization and what might be offered to prevent the loss from occurring, can be vital to the success of a business. That is why it is necessary that management and human resources have effective employee retention strategies that can help to mitigate the losses.
How come employees quit?
One of the best ways to understand why employees are quitting your business is to ask them. When someone resigns it is important to have a retention plan that could include holding an exit interview or having them fill out paperwork explaining what they liked and did not like about the organization and what suggestions they have to make the business better.
The most common reasons employees leave a job are:
Not feeling challenged in the job
Low pay and limited benefits
Unsatisfied with management
No praise for achievements
Being overworked
Negative working environment
Need for improved work/life balance
Lack of support and guidance
Declining business practices
No career path within the organization
Desire for a change
Feeling disengaged
How has COVID-19 impacted jobs?
The way that people work has drastically changed because of the COVID-19 pandemic. Many jobs were lost, especially for female workers who were 1.8 times more vulnerable during this crisis compared to men, giving many people a chance to reconsider their career and how they prefer to work.
With the world slowly opening up again, many people are making the switch to careers that appeal more to their passions. This means that many businesses are without full capacity for employment, so now is the time to reconsider working conditions, salaries, and looking towards more hybrid models of work to appeal to new candidates.
What are the best retention strategies for employers?
Many industries are currently in desperate need of employees, giving them the edge on finding a new job. While those who are highly trained and have sought after skills will find themselves at an advantage when selecting where they want to work. Many businesses were able to maintain and increase their staff during the pandemic, while many more are now seeking to grow their workforce with the economy slowly gaining momentum.
It is important that businesses at risk of losing top performers have established talent retention strategies. If you are trying to understand how to retain employees and ways that your business can take the steps needed to attract the right candidates, the following factors are areas where extra consideration can be given:
Orientation and onboarding: To ensure that new hires are set up for success, it is necessary to give them a proper introduction to the company and how it works. Onboarding gives employees the basic training that they need and gives them a better understanding about the business and their role in it, which can be given in person or virtually. While this may not seem like a big deal, it is important that new employees know what is expected from them, how the company is structured, and any other useful information that supports the requirements of their job.
Competitive salary: One of the major factors for employee retention is to pay employees a competitive salary. The original salary should be reflective of average compensation across the industry, while offering increases that keep up with the standards for the given position. People want to know that they are being paid a fair salary for their work because if not, they may seek employment elsewhere. Even if the business is unable to increase salaries due to company loss, it is important to show employees appreciation in other ways, such as increased perks or annual bonuses, which can deter people from leaving.
Employee perks: One way to show potential candidates that your business cares about their employees is to offer perks. Perks can come in many formats, such as free breakfasts, flexible schedules, fun employee activities, or monthly compensation for wellness programs. These kinds of employee retention ideas can be enough to encourage employees to work hard, while appreciating their employer for these added bonuses, making them less likely to seek work elsewhere.
Regular communication: One of the easiest employee retention tools that businesses can improve on is better communication between management and staff members. This requires a constant special effort with more people working virtually remotely. Being open to discuss new ideas, issues, feedback, and short and long-term business goals. Holding team and individual meetings where shared communication and feedback can be had can help prevent negative situations and people wanting to leave.
Training and education: Businesses need to consider in their retention plan how they can provide better training for their employees to improve their skills, which benefits both the employee and the organization. Knowing the direction where the employee sees themselves growing within the business can help management provide the employee with the knowledge to achieve their goals. According to a recent publication, training and development can help retain staff, empower employees, develop future leaders, increases workplace engagement, and fosters camaraderie among staff.
Motivating management: Having a strong team that is motivated by managers to accomplish their goals and challenge themselves in new directions gives employees pride in their work and a sense of accomplishment. Reassurance and encouragement when learning moments present themselves are also effective employee retention strategies because instead of a negative reaction, guidance and support is given instead.
Acknowledging achievements: Another simple way of to stay on top of employee retention is to praise employees for a job well done. When an employee works hard to accomplish a goal, whether big or small, it is important to show appreciation, since after all, they are working hard to better the organization, which contributes to the overall business success. If an employee does not receive recognition for their ongoing efforts, they may not feel valued by the business and are likely to seek work where they will be valued. Acknowledging achievements can be accomplished many ways, from an employee of the month program, to bonuses or gifts, to a paid day off, or even something as simple as a positive conversation with the boss – as long as it is given in a timely matter.
Flexible working options: Working remotely became the norm for businesses to continue functioning during the pandemic. With the world opening up again, many employees have found that working from home allows them to accomplish their work in a setting that they prefer. A recent study found that 87% of workers polled desire to work from home, at least one day per week. Many businesses are allowing their employees to continue working this way, and are accommodating those that want to return to the office, either full or part time, adapting to how employees work best. For many people, the thought of having to go into work every day again is not desirable, and would rather look for employment that provides them with a work from home option. That is why it is important to consider a flexible working situation when reviewing your retention plan, so that your business accommodates your employees.
Work-life balance: Respecting the time of employees is an important factor to include in retention strategies for employers. If a business is expecting their staff members to be able to work overtime or get called to come into work at all hours of the day, this can cause extra stresses for the employees as their job is interfering with their personal life. Determining how much and when employees are willing to work can help make it clear to both the management and to the employee, so that employees feel respected and have job satisfaction. With many people working from home, working a little longer can seem like less of a big ask, but if it continually happens, employees may feel like management is taking advantage of this option, which could result in employees looking for a job where they have a better work-life balance.
Promote teamwork: When employees work together, they are often able to tackle bigger tasks and accomplish more. This is especially important when people are working remotely and might have less interactions with team members. Developing projects and opportunities where employees can work in collaboration can build better workplace relationships, more pride in their work, and creates a better atmosphere to work in.