Using The Predictive Index® to Find the Dark Spots in Your Organization
Intelligence, Energy and Integrity
Warren Buffet says that he looks for three important qualities in an individual:
"Intelligence, energy, and integrity. And if they don't have the last one, don't even bother with the first two. I tell them, 'Everyone here has the intelligence and energy-you wouldn't be here otherwise. But the integrity is up to you. You weren't born with it, you can't learn it in school."
It goes without saying that connections are best made and maintained when people are honest, true to themselves, and to their peers.
The Mask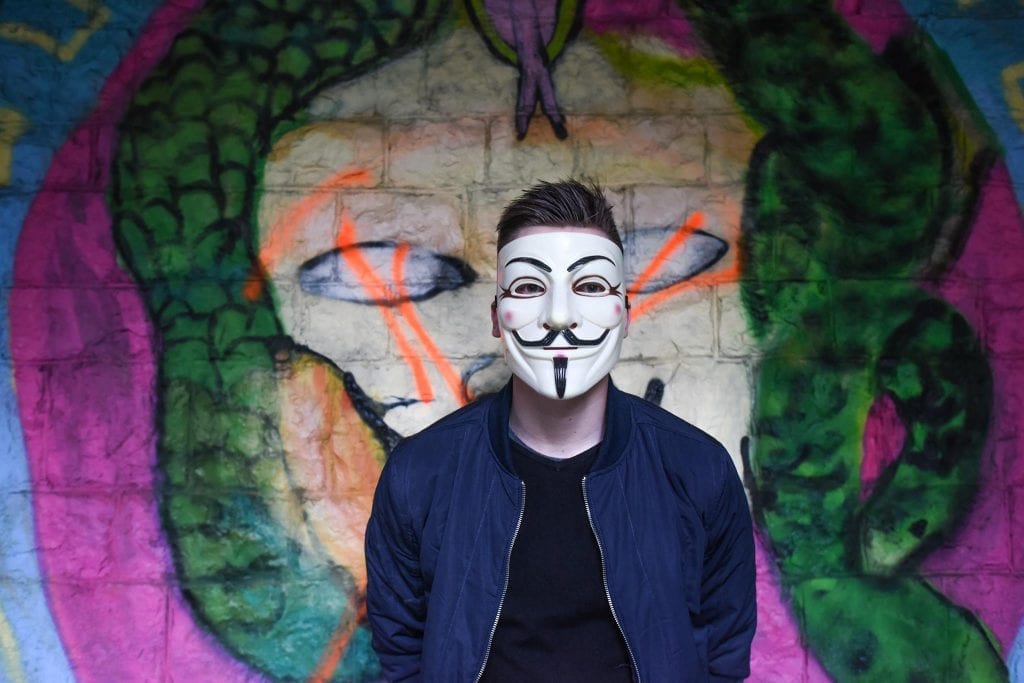 The mask is something we all wear, illustrated by the self-concept. This is what we want other people to see. Sometimes, we wear that mask with honest intentions. A caregiver at a nursing home may wear the mask of a cheerful, extremely patient person. She will make her B higher than it really is and go outside of her comfort zone. In reality, she finds it difficult to appear that extraverted. She may even inwardly display low morale and express unhappiness with her current position. But no one would say that she lacks integrity.
Identifying the 'Dark Spots'
The Predictive Index Behavioural Assessment™ can identify much more sinister, dangerous situations where a mask be used. David Lahey, the President of Predictive Success candidly shares at Predictive Analyst training sessions an example of how the Predictive Index Behavioural Assessment can be a red flag for more sinister situations within organizations.
Andre* completed a Predictive Index survey as asked. However, when the trained analyst looked at the results, he noted that Andre's results had some telltale signs of trying to cheat the system. The peculiar results, concluded the analyst, were not usable because Andre had not completed the assessment with full transparency.
It was a few months later that the organization would officially learn that Andre had something to hide. Andre had been caught and formally charged for playing with expense accounts. This suspicious behavior had been caught in advance by the Predictive Index Behavioural Assessment. Sometimes, Human Resource Managers will ask me what to do if someone refuses to complete the Predictive Index Behavioural Assessment. I ask them if they really want someone who seems to have something to hide at their organization. As a legally compliant tool, organizations are fully allowed to take advantage of the Predictive Index Behavioural Assessment to inform hiring decisions.

Identifying Integrity 
Another example of the Predictive Index Behavioural Assessment being used to see if someone is being completely honest is during the hiring process. It can be agreed upon that people leave management, not organizations. As such, we expect someone to have low morale when applying to a new position (new graduates are the exception as they are not currently employed). When you have an employed individual applying to a position similar to the one they are currently in with high morale, this should be a red flag for a hiring manager. You must look deep to see if that candidate is actually interested in the position you are offering. Otherwise, this oft-seen scenario will play out like this:
1.Candidate receives job offer from you with slightly higher salary than his current role
2. Candidate goes back to current manager and uses your offer to negotiate a higher salary
3. Candidate turns down your offer
4. As an organization, you have wasted valuable time trying to recruit a person who wasn't interested to begin with. Worse still, you may have lost a candidate who was interested in the meanwhile.
It's extremely unfortunate that integrity is something we often have to actively look for. At the very least, there are tools to help us streamline the process.
* name changed for privacy reasons