The Path From Manager to Coach
One of the greatest obstacles that managers struggle with stem from the misunderstanding of what coaching really is.
A manager has many responsibilities for their team, one of which is coaching. The origin of coach comes from 16th century Hungary —  a wagon built to convey a person from where they were to where they wanted to be. This application became metaphorical as coaching became considered a powerful leadership tool.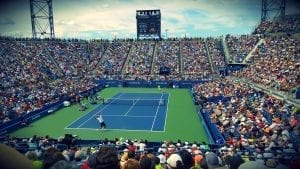 It began with Timothy Gallwey, a tennis professional, who had found that traditional directive teaching methods distracted from the learning experience. Instead, it was more successful to nurture and support the discovery process. Students that learned how to focus, and make decisions by themselves were far more effective in their results.
"The most challenging opponent is the one inside a player's mind rather than the adversary on the other side of the net"                               
-Timothy Gallwey
From Managing to Coaching
Coaches facilitate the personal growth of their team members, to build them up rather than instill discipline. The increase in synergy encourages innovative growth, as employees go from feeling instructed to supported.
The Predictive Index reference profiles, delivered by Certified Partner Predictive Success, is a tool that categorizes your team into coachable profiles. A person's behavioural pattern provides an understanding of their drives and needs. To understand someone at a quick glance, reference profiles can distill countless behavioural drives into a handful of memorable labels. Thus, empowering coaches with the prescriptive tips on how to approach each individual and motivate them based on their needs.
To learn more about what Predictive Success can do to help your organization utilize data, and to hire top talent, contact us.  Or to try the Predictive Index Behavioural Assessment for yourself, click here .
Source: Hardy-Box,S. 16 May, 2018. "What does Manager as Coach actually mean?". Predictive Advantage. Retrieved from https://www.predictive-advantage.com/what-does-manager-as-coach-actually-mean/