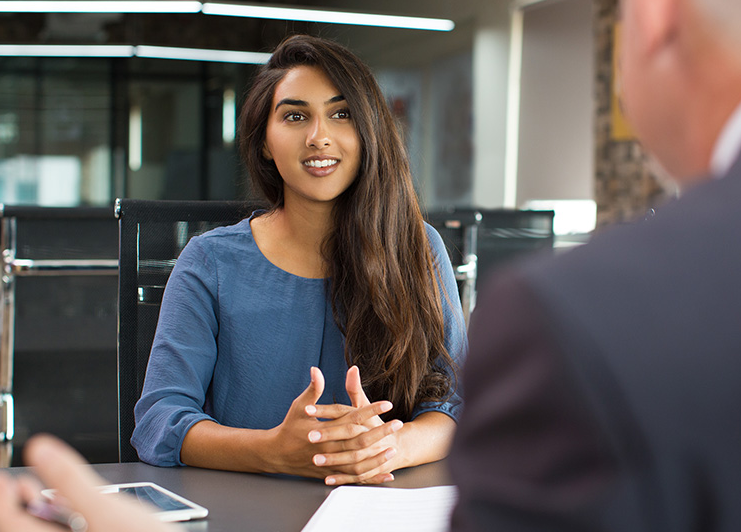 If you're looking for work but don't know quite how to really nail the job interview, keep reading. We've compiled 10 easy tips that will help you stand out from the crowd during your next interview. With these tried and tested tips, you can be sure you'll make a great impression.
1. Do your research
Study the company you're applying to. Brush up on the current events at that company so you're aware of what the latest news is around the office. That way, you'll be able to ask relevant questions at the interview, and you'll show that you've come prepared. Plus, it will communicate that you're interested in the company, which will impress the interviewer.
2. Know your resume inside out
Review your resume and make sure you know it well. It's the only document that your interviewer has about you, and they will likely refer to it throughout the interview. Knowing everything that's on it to a tee will help ensure that you answer any questions they might have with ease and confidence. You'll also be able to speak about your previous work experience with authority. This is a sure fire way to ace your interview.
3. Know the position you are applying for inside out
Reviewing every detail about your past experience is great, but you should also do the same for the position you're applying for. You need to do this to be able to understand and anticipate what the hiring manager is looking for. You'll also be able to better tailor your responses, using relevant examples from your experience. This is another sure fire way to really nail that job interview.
4. Be ready to illustrate your skills with concrete examples
Just saying that you're hard working won't cut it. The interviewer will be looking for real-world examples that demonstrate your skills and talents. Instead of just saying it, paint a picture with a story or example from your past work experience. Don't leave it to the interviewer to ask you to do this. Be ready with examples that will really explain your strengths clearly.
5. Come prepared with an interview kit
Preparing for a job interview isn't just about what you know, it's also about what you bring with you. That means bringing several copies of your resume, directions to the office if needed, a water bottle, and anything else you think you might need to help you throughout the interview. Keep the resume copies handy and neatly filed in a folder in case you need to hand them out.
6. Build rapport with the interviewer
You only get one chance to make a first impression. This is especially true for job interviews. If you want to ensure that you make the best impression you can, you need to build a rapport with the interviewer. A firm handshake, a pleasant smile, and comfortable, honest communication will set the stage for a successful interview every time. Don't discount the power of small talk. It will go a long way to sealing the deal.
7. Make eye contact
Eye contact is an important type of non verbal communication, and it's essential for a successful job interview. Maintaining eye contact with your interviewer will show that you are confident and comfortable in the situation. Start making eye contact as soon as you shake hands with your interviewer. Confidence is king when it comes to making a great first impression.
8. Be aware of your body language
Body language is a crucial part of communication. It will signal whether you are confident, relaxed, nervous, or unsure of yourself. Make sure that you're giving off strong, confident and positive energy through your body language throughout the interview. That means sitting up straight, paying attention to what the interview is saying, and showing that you're listening with your body language.
9. Be yourself
It may sound like a cliche, but being yourself is extremely important during a job interview. It's a sure fire way to exude honesty and confidence throughout the encounter. Also, being yourself will allow the interviewer to better understand if you're actually a good match for the job. If the job's not right for you, don't try to pretend you are something you're not. If you're not being yourself, it will show.
10. Follow up fast
It's important to follow up quickly after the interview. You can send an email or handwritten note if you like, but you need to send something that shows your appreciation for the time the interviewer took to sit with you. It will also signal your genuine interest in the position.
With these 10 hot job interview tips, we're sure you're going to ace your next interview. Good luck and remember to be yourself!