On July 7th, we at Predictive Success celebrated our annual team awards to recognize those who have driven new business growth, expanded their practice, and grown the Predictive Success brand globally. Our team at Predictive Success is all equipped with strong business acumen and many years of experience in consulting, manufacturing, sales, retail, pharmaceuticals, safety, executive coaching, and selection. They each have a consulting practice and have selected to bring in Predictive Success and the Predictive Index Talent Optimization software to add powerful new solutions to their offerings for their client base. Located from coast to coast across Canada, all our consultants are certified Predictive Index Facilitators and the Predictive Index Talent Optimization Leader Certification. We presented the Catalyst Award, The PI Champion Belt, and President Club's awards to members of our team during our 2021 annual sales retreat.
This year's Catalyst Award was given to Jennifer Lahey, one of our Managing Principals. Jennifer has had a record year, growing her practice 100% year over year. As our CEO and Founder, David Lahey puts it " "all of the big hitters have won this award… it's like the Stanley Cup".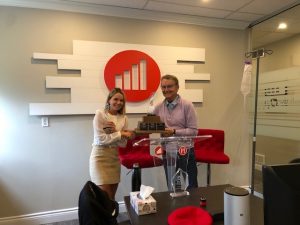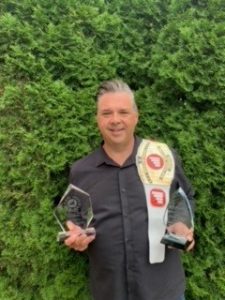 The PI "Whipper Billy Watson" Champion Belt has been worn by the best of the best, has travelled around the world and was once presented in the presence of Toronto's famous rapper, Drake. This year's winner was none other than Jason Taylor, one of our Managing Principals who broke the world record of new clients in one fiscal year.
This year's President's Club winners were also announced. These winners represent those who have gone above and beyond in their sales efforts and have shown exemplary pride in their practice and service to their clients.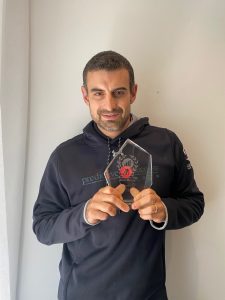 Author of Talent Optimizer and Predictive Index & Talent Consultant
An experienced corporate culture expert with a core mission to help companies unlock the true potential of their people. He advises C-suite leaders on aligning talent and strategy. He believes in being a "creator of circumstance", which enables him to lead organizations into driving explosive revenue growth.  His bestselling book "Talent Optimizer" became a blueprint for managers and executives looking to revolutionize their core values.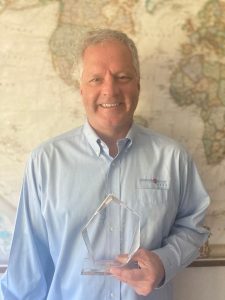 Managing Principal and Founder of Frontline Leadership In Practice Solutions
A dynamic speaker, entrepreneur, and business leader, he is known for helping leaders engage their employees for better business results. He provides strategic and tactical expertise to direct organizational change. A world-class Predictive Index Management Consultant and one of the most sought-out facilitators at Predictive Success. His clients often rate his delivery for impact at 6/5. Leading Canadian companies rely on his advice each day. Everyone who meets Doug walks away acquiring new knowledge, a smile, and inspiration.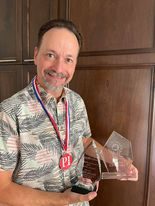 Managing Principal and Vice President, Business Development at Predictive Success Corporation
Responsible for Predictive Success Corporation's business development in Quebec and Vermont, Martin aids today's leaders in building strong, successful teams. His vast experience allows him to deliver solutions, supporting at every step. With a background in the hospitality industry – the customer always comes first –is Martin's attitude throughout his career, whether in a formal business environment, development, community efforts, or interpersonal business relationships. He balances his strong business acumen with humour and a genuine interest in everyone he meets.
Managing Principal and Talent Optimization Consultant
A proactive, fast-paced, problem-solving consultant with a unique ability to empathetically solve talent challenges for growing companies. He specializes in engagement, culture, emotional intelligence, leadership effectiveness, team design and dynamics, org structure analysis, and sales growth. He is a compelling speaker, it is no wonder he is also a highly sought-out corporate presenter.
About Predictive Success Corporation
Predictive Success Corporation is a workforce analytics powerhouse headquartered in Whitby, ON with 700+ clients serviced across Canada. Our Global best practice platforms solve people challenges for clients of all sizes, across all industries. With an established clientele across a wide range of industries including healthcare, financial services, professional services, manufacturing, retail, and construction, Predictive Success works with organizations ranging from start-ups to $1B+ in revenue. We have created a culture that attracts the best, grows the best and creates an environment where the elite thrive, even as we grow.