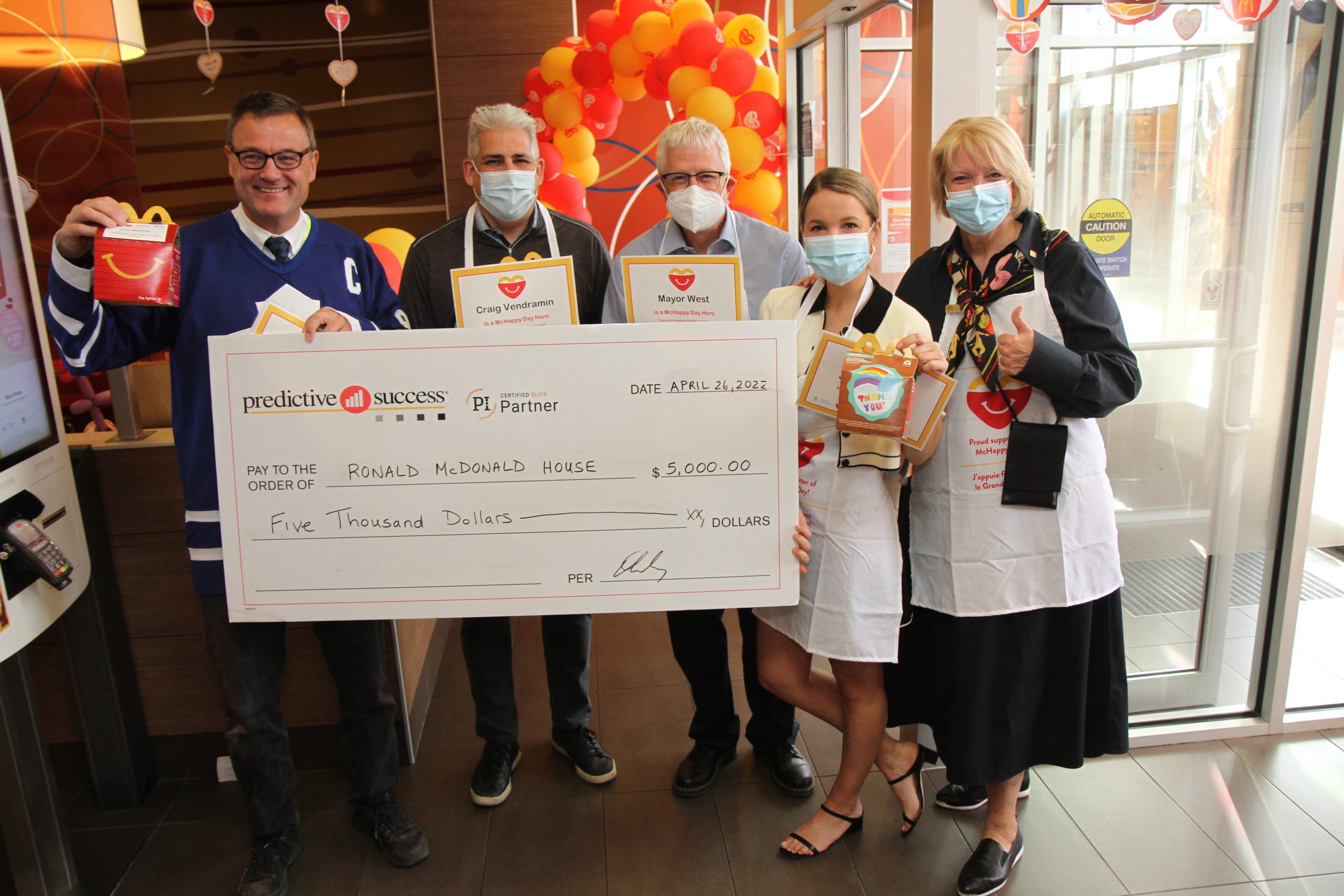 With just 16 specialty children's hospitals in Canada, many families must travel long distances to access medical treatment for their sick child. When families learn their child is sick and requires hospitalization, they are forced to leave their homes, families, jobs and community support at a time when they need them the most. That's where Ronald McDonald House Charities steps in, providing a place for families to stay together, steps away from a children's hospital.
The Ronald McDonald Family Room at Markham Stouffville Hospital serves family members of children in the 10-bed Neonatal Intensive Care Unit (NICU) and in the five-bed Pediatrics Unit. 2,849 families have used the Family Room, for a total of 89,779 visits since it opened in 2013. The Family Room relies on donor support, and donors are able to directly support the well-being of families in York Region and invest in the future of our vibrant, caring and growing community here in Ontario.
Predictive Success Foundation is proud to support the Finlayson Hospitality Group in their ongoing charitable work with the Ronald McDonald House Charities of Canada. In the last 5 years, Finlayson Hospitality has donated over $1,200,000 to the Ronald McDonald Family Room at Markham Stouffville Hospital, Toronto Ronald McDonald House, and the Ronald McDonald House Charities of Canada. This year, the Predictive Success Foundation was pleased to donate $5,000 to contribute to that mission on Wednesday, May 11th, McHappy Day. On McHappy Day, Patty Lahey, wife of Predictive Success CEO David Lahey, was proud to be presented with the McHappy Day Hero award. The award recognizes individuals for support with keeping families together in difficult times.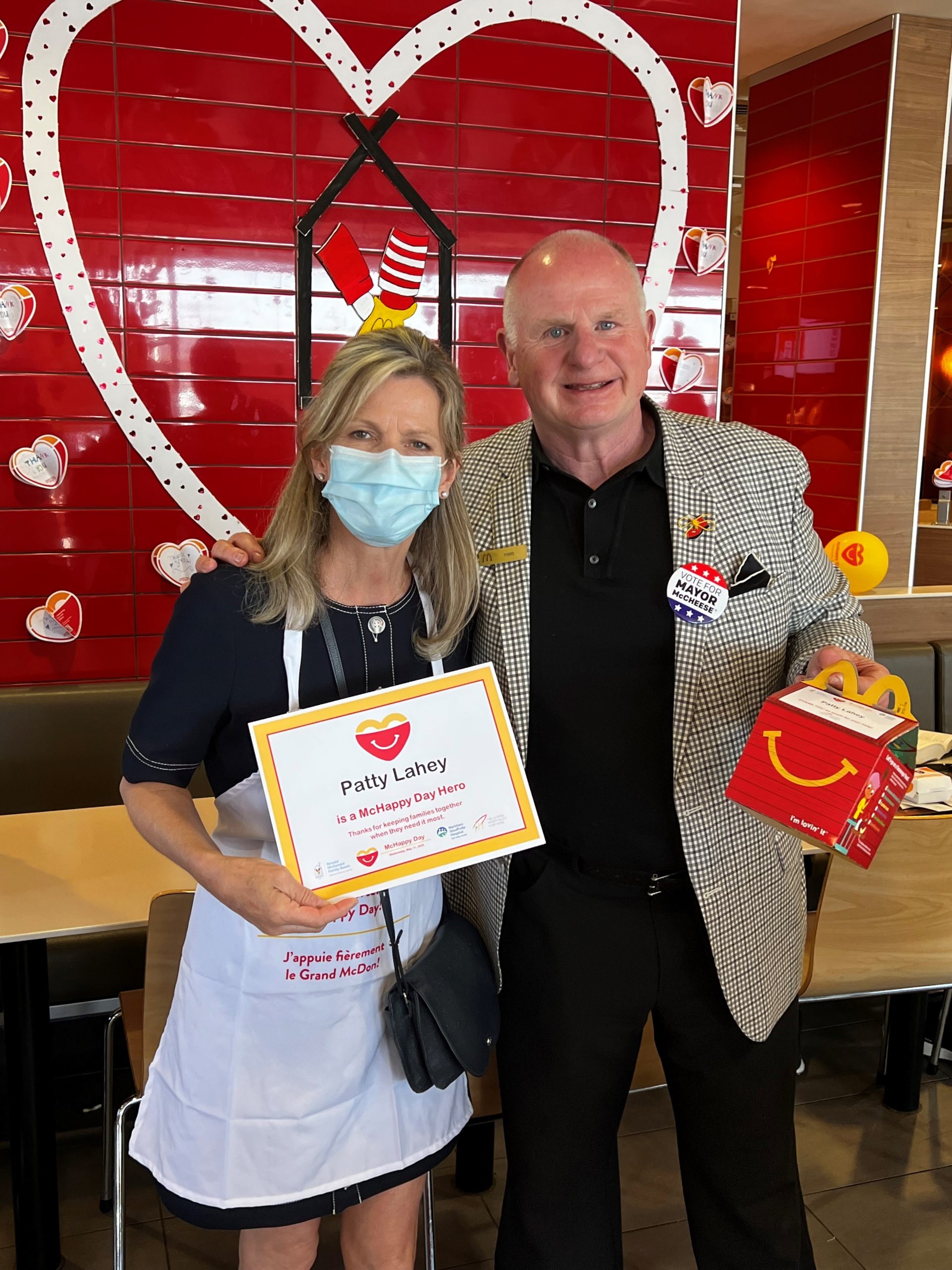 About Ronald McDonald House Charities Canada
Ronald McDonald House Charities® Canada was founded in 1977 since then, they have been dedicated to keeping families together. Annually, the RMHC network of programs in Canada helps to keep more than 26,000 families close to their sick child and the care they need. The 16 Ronald McDonald Houses provide out-of-town families with a home to stay at while their child is being treated at a nearby hospital, while the 17 Ronald McDonald Family Rooms provide a comfortable place for families to rest and recharge, right inside hospitals. For more information, please visit rmhccanada.ca.
About Predictive Success Foundation
Predictive Success will continue to support The Princess Margaret mission to train good doctors that can benefit cancer research. The Predictive Success Foundation has donated over $650,000 to charities across Canada. The PSC Foundation's mission is to support communities we serve by aiding in health, research and education initiatives. Our belief in direct to source donations is key to our foundation of giving. We achieve our mission by supporting our local communities through charity fundraisers and volunteering, donating resources to non-profit charities and initiatives, and partnering with organizations that support initiatives focused on health, research and education.