Predictive Success Wins Business Achievement Award, Whitby Chamber of Commerce
In its 90th year, the Whitby Chamber of Commerce held its annual Peter Perry & Business Achievement Awards (PPBAA) night on Thursday, November 15th. The yearly tradition was established in 1955 to recognize local businesses that have demonstrated a passion for excellence, a commitment to their community, and a strong entrepreneurial spirit.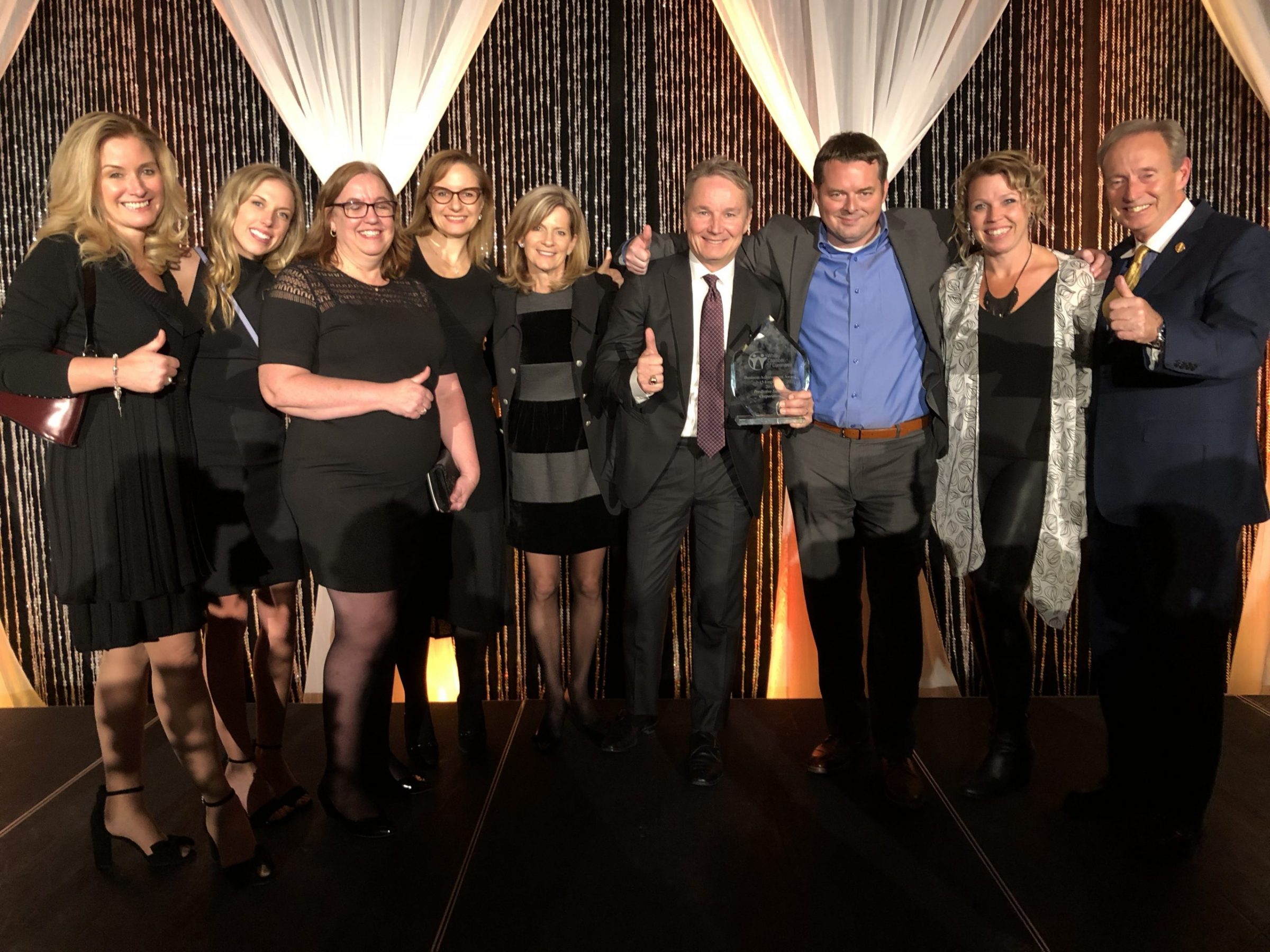 At PPBAA, Predictive Success Corporation was awarded the Business Achievement Award for the "1 – 15 Employees" category. Running against two equally reputable finalists, The Food and Art Café and PGL Environmental Consultants, Predictive Success would like to congratulate both of the finalists, as well as all other winners and finalists, for positively contributing to the Whitby community.
Steeped in tradition and ceremony, the Peter Perry & Business Achievement Awards gala is the crux of a year-long celebration of the success of businesses and entrepreneurial spirits from around the Whitby area. This year's event—themed as a black and white gala—marks the 90th anniversary of the Chamber's yearly celebrations.
A sincere congratulations to David Lahey, Founder and President of Predictive Success, as well as to the incredible Predictive Success team for achieving another year of success and excellence. Undoubtedly, it is the people at Predictive Success that is the driving force responsible for the company's accomplishments. Thank you to everybody who has supported the team throughout the years, and Predictive Success looks forward to another year of great achievements!