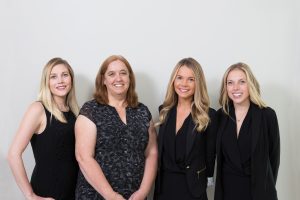 LinkedIn – a professional networking platform that has allowed us all to expand our reach/networks, and to be frank, boast about our career accomplishments. It is a space where job seekers and employers mix and mingle, it allows individuals to gain all the benefits of networking virtually. Reaching out to recruiters on LinkedIn is a great way to stand out to an organization. Research shows that 93% of hiring managers use LinkedIn to find candidates. Although it may feel strange, reaching out to recruiters is not only socially acceptable but shows your eagerness to work in the organization. This is a platform that job seekers, employers, and organizations need to take advantage of.
Job seekers are moving into the "power stage" of the labor market. When looking at the current state of the economy, wages are up, but so is inflation. Quit rates are at a 21st-century high. As the economy continues to recover and vaccination rates increase, companies will be facing a talent war like never before. Before you can start thinking about how to approach recruiters or hiring managers, it is important to note some best practices when it comes to connecting with recruiters on LinkedIn.
Make sure you have the right person
The best way to search for recruiters is to type your industry and the word "recruiter," e.g."marketing recruiter."  You can also narrow your LinkedIn search results by region to find local recruiters in your area. Just ensure that the recruiter or hiring manager is still active and hasn't moved on to a different job or field.
Connect with intent
Networking is all about building mutually beneficial but meaningful relationships, this principle is applied virtually as well. Your initial point of contact should be on a platform other than LinkedIn, such as following a recruiter on Twitter or maybe attending a webinar where they're the speaker. It is ideal that he or she will receive a notification with your name; that way, when you do connect with that person on LinkedIn, they will recognize your name and face.
Send a personalized connection request
If you get a connection request with no message from someone you've never met, do you accept it? Probably not. Adding a thoughtful message to your connection requests is vital. Including a message will give you a much better acceptance rate as you begin reaching out to recruiters on LinkedIn. An example LinkedIn connection request to a recruiter:
"Hello, John. I noticed you live in Atlanta! I grew up there, and I miss it, but I am now a financial advisor based in New York and looking for new opportunities in the finance niche. I would appreciate any guidance you could give me. Would you like to connect and speak further?"
Keep the conversation going
Now you know how to reach out to recruiters on LinkedIn, but what happens afterward? It is crucial to keep that conversation going by reaching out every now and again and engaging on their posts by commenting/liking. Additionally, you need to ensure that you're active on your LinkedIn profile and that it is up to date.
As a recruiter, are you prepared to hire and keep your employees? Do you leverage predictive analytics to understand peoples 'motivational drives and behavior? As a job seeker, how would you rate your self-awareness? Predictive Success has the answers you need to these questions, interested in finding out more? Click here.