ARE YOUR RESULTS BASED ON GUT FEELINGS?
The lifecycle for human capital within an organization starts with talent acquisition, and only once this critical component is perfected can the following phases of talent development, growth strategy and change management successfully occur. When all four phases are in sync, savvy business leaders know staff thrive and company profits rise.
How important is getting the hiring equation right? Peter Drucker explained in the Harvard Business Review, "No other decisions are so long-lasting
in their consequences or so difficult to unmake. And yet, by and large, executives make poor promotion and staffing decisions. By all accounts, their batting average is no better than .333. At most, one-third of such decisions turn out right, one-third are minimally effective and one-third are outright failures. In no other area of management would we put up with such miserable performance."
We all know that poor hiring decisions significantly impact the bottom line, decrease employee morale and lower productivity. So how can we stop continuing the same hiring practices based on gut feelings and outdated interview techniques while expecting better results?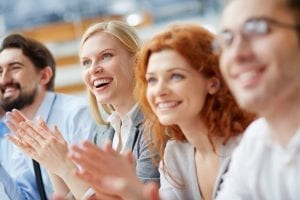 Avoiding Drucker's dilemma
How can organizations make the right hiring decision every time and beat the profit-killing statistics Drucker outlines above? It's critical to start with a process that answers questions with insight into how a candidate will perform in a specific work environment, and how he or she will react under daily work pressures and the organizational culture. Focusing on extracting unbiased insight into the true character of the candidate will provide the hiring manager real value to make informed decisions based on science. Gut feelings will continue to play a role, but the statistics show that we shouldn't be following the "golden gut" to make the perfect hire that will help our organization profit.
Removing guesswork and personal feelings from hiring decisions means focusing on gathering scientific data to build a data-driven approach to decision making. An objective method gives employers the ability to predict natural workplace behaviours based on the candidate's responses to a list of varied, symbolic stimuli. Not only does the data measure behaviour and motivation accurately in a real environment, it can help identify the prospective employee's style and long-term potential with the organization.

Defining behaviour, and not just tasks
The first mistake we see employers make is the decision to write a job description, post and wait. Transactional managers see the job description as another task to check off. Since the attitude of a prospective employee is just as important as aptitude, consideration must be given to how to measure their behaviour in an actual work situation.
Movember Canada, a charity focused on making an everlasting impact on the face of men's health, encountered such a scenario while growing their Canadian team. Their challenge was growing the team without negatively impacting the unique culture of "Havin' Fun Doin' Good" that they had worked diligently to create. One poor hiring decision could throw the high-functioning team off course and damage the early forming culture at Movember Canada.
Movember addressed challenges head-on by developing an understanding of the behaviours required for the role and implementing behaviour-based interview questions. The questions and associated processes identified gaps between the behaviours needed for the position and those the candidate possessed.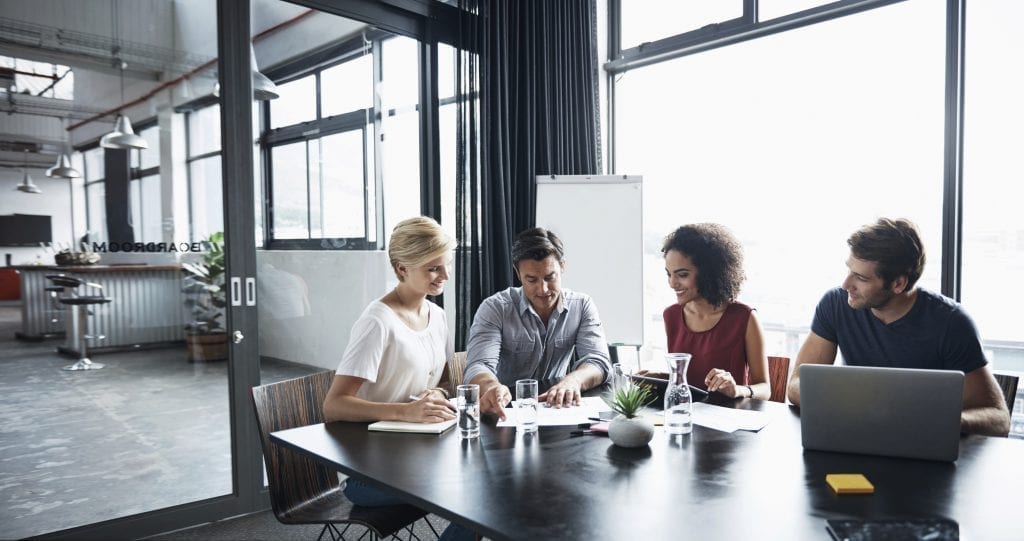 Identifying natural behavioural drives of candidates
People are motivated by their felt or perceived needs. This is true in life as it is in the workplace. If employee behaviours match those required by their job, there's a higher potential for success for both the employee and the company. Amazingly, the average turnover for hourly quick service workers hovers at 130 percent, according to QSR magazine.
Upon applying an analytical, scientific approach, multi-unit Subway restaurant owner, Harold Jackson, realized that part of the reason for his employee turnover was due to placing new hires in the wrong positions. Jackson recalls one such employee who was originally in a key customer service role. By analyzing predictive data, Jackson realized that the employee was more suited to a "behind the scenes" role, so he moved the employee from customer service to food preparation. By leveraging this newfound scientific data, the franchise owner saw turnover reduced by 50 per cent, which resulted in increased productivity and significant cost savings as the amount of training for new hires was also reduced.

Assessing the candidate's fit for the job
Having taken the time to identify the behaviours necessary for success in the job as well as the behavioural personalities of the candidates, an informed decision can be made as to which candidate to hire.
With just three staff sales positions, Chudleigh's Apple Farm needed to be sure that their sales team's skills included those of a skilled market researcher as well as those of a sales representative. Chudleigh's has been using an analytical approach to ensure that candidates possess the relevant traits. As a result of accurately matching candidates with the position, Chudleigh's exceeded sales and expanded their manufacturing facility despite the recent economic downturn.
A win for all involved
By replacing qualitative "gut feelings" with quantitative data, hiring managers are able to help organizations place the right people in the right positions. Successfully hiring talent using a scientific approach offers both short-term and long-term benefits for employees and employers alike. Employees feel more secure in their role and certain of their abilities to successfully carry out the job while employers enjoy the benefits of satisfied and motivated staff. And they both see the long-term potential of the fruitful relationship.
David Lahey, MBA, is President of Predictive Success Corporation.