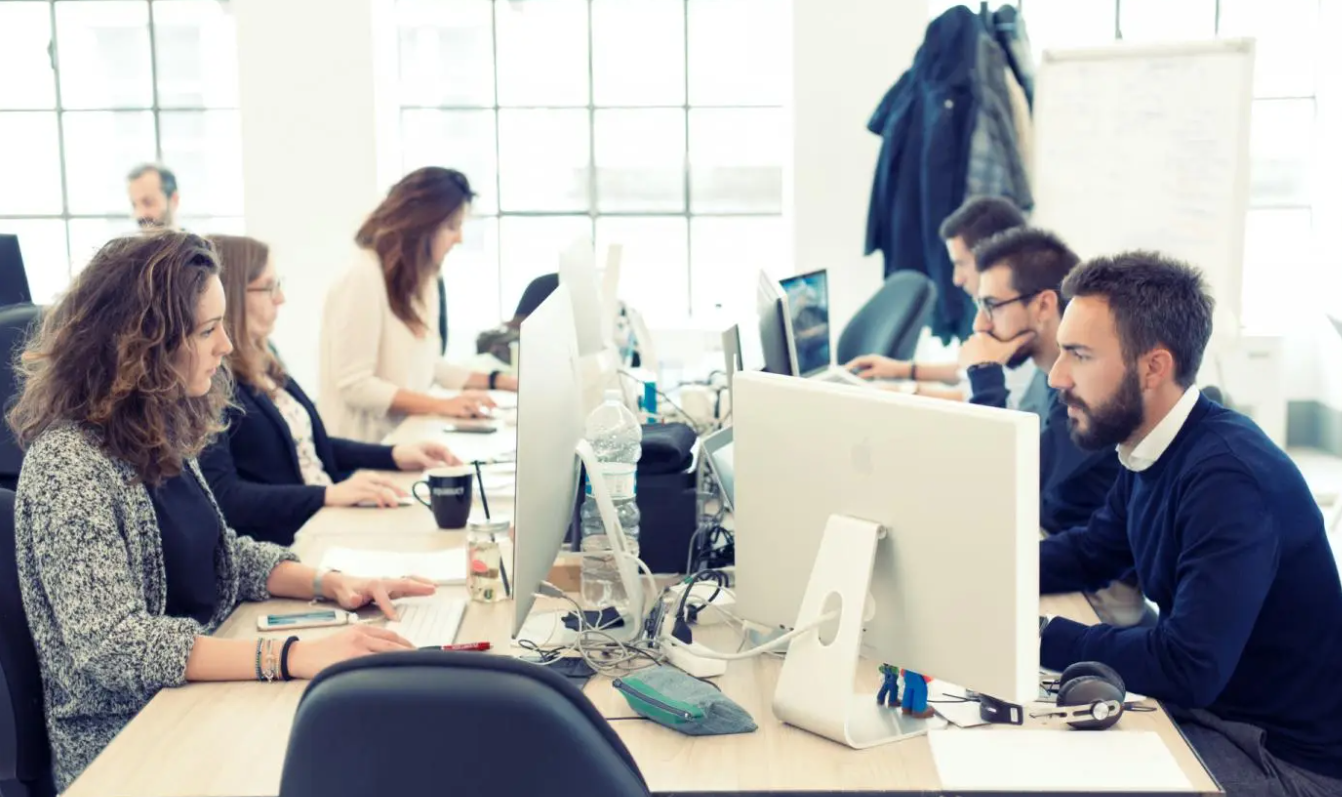 The job of a recruiter has reached its peak importance since the beginning of corporate history. Statics show that 73% of employers find it difficult to find the right employees. Recruitment is one of the most crucial factors that separate a successful business from one that's not and there are a lot of aspects to learn regarding what makes a good recruiter.
A recruiter's job is to attract talent, filter it, and make the toughest calls regarding who's best for the company and who isn't, which leads to the next question, how to be a good recruiter? Here are some of the best tips on recruiting and some insider's insight on the essential recruiters' skills:
1. Stay one step ahead of the game
When it comes to building a recruitment plan, it doesn't matter if you work for a brand new startup or a large corporate company with thousands of employees, a crucial tip for recruiting is to plan your employee growth beforehand. A recruitment strategy covers your recruitment goals, the positions you'll need to fill, the available budget, and the timeline.
Of course, this is no easy task, and in most cases it's more of a rough estimate than an accurate well-laid plan. Still, what makes a good recruiter able to keep up with his organization's needs, is his attempt to guess it beforehand. Here are some tips on how to plan your recruitment accordingly:
If you have a present recruitment plan, review it first. Pinpoint the strengths and weaknesses but use it as a reminder of the company's goals and values.
Gain inspiration from the recruitment strategies of other companies.
Check to see if the roles being played by present employees reflect their job descriptions. You might wish to change their job description or make a new role that focuses on those activities if they have taken on additional obligations.
You can save time and money by being proactive and developing a plan for your recruiting in advance. You can also ensure that your team won't be short-staffed in the future.
2. Invest in recruitment tools
What makes a good recruiter stand out is his ability to use any available tool he can get his hands on to make his job easier. That's why one of the most valuable tips for recruiters is to invest in recruitment tools.
Small businesses might use a manual procedure, but as the volume of applicants rises, software deployment is frequently required. You're on your path to learning how to be a good recruiter if you can determine what's working for you and what has potential for improvement with the help of statistics and hiring metrics. Make use of analytical tools that can provide you with a high-level understanding of your recruiting efforts.
3. Take different approaches
There are many recruiters' skills, but perhaps one of the most important is that they are able to get creative and try approaches that other recruiters might not think about.
While social media isn't exactly an unpopular choice between recruiters, many recruiters aren't aware of how to properly harness it as a tool for successful recruiting. Here are some tips for recruiters on using social media:
Use social media to create a brand awareness and help your company's image reach future employees
Use niche networks to reach specific candidates. This makes it easier to narrow down your target audience.
You can use social media as a tool to evaluate potential candidates and offer them a networking opportunity with current employees
4. Make time for personal growth
Being constantly updated about the recruiting world and all the different tips on recruiting is essential, especially due to the constant changes that are happening in the recruitment world.
Always be on the lookout for new ideas and tips for recruiters.
The only real method to accomplish this, persistently research what makes a job posting effective and explore new marketing strategies and assess your abilities by sitting in a circle with other recruiters and seeing how they operate.
5. Match recruitment efforts with company values
The amount and quality of candidates for available positions, as well as how employees view the organization, can all be strongly impacted by an employer's brand. Here is some tips for recruiters on how to keep the big picture in mind while recruiting:
When searching to fill a position, keep in mind a clear company image that you can refer to. Know what makes a candidate fit into the company's culture and what instantly means they're not a good fit.
Making offers to only the qualified individuals might help you save time when there is a strong fit between the motivation of the applicant and what your organization has to offer.
Choosing employees that share the values and culture of your business might help cut down on turnover. For instance, it won't be long until a small charity organization loses a candidate to another company that will pay a higher wage.
Behind every great organization is a successful recruiter who devoted time to gaining recruiters skills and managed to attract a team of talented like-wise individuals. It's not an easy task, but if you're willing to learn how to become an effective recruiter, you will find yourself in control of the process, running it smoothly and landing the top candidates.