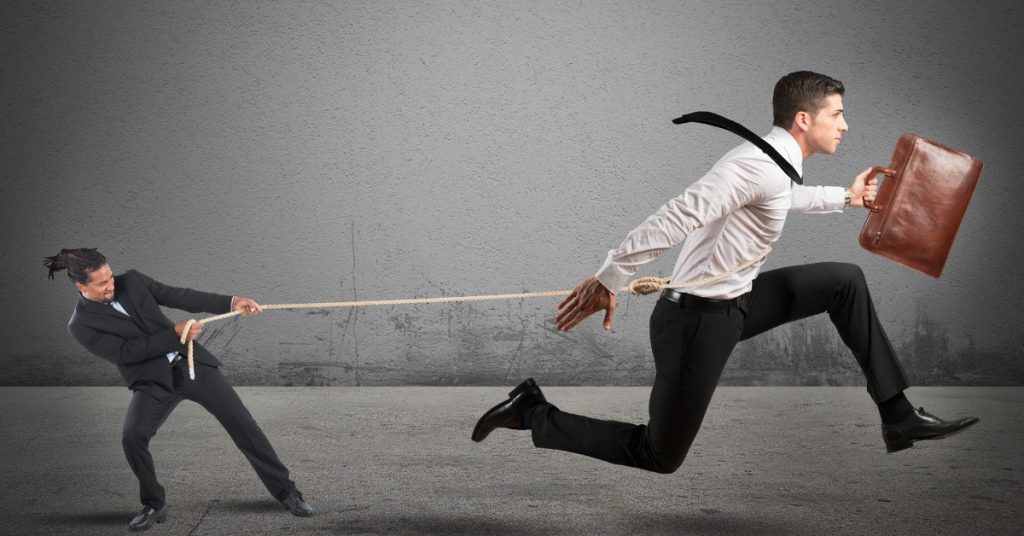 With today's shifting economy, more and more people are finding themselves questioning their careers. More people are re-examining their lives, and starting their own businesses or changing their careers all together.
Employers are having a difficult time finding dedicated employees, especially when top performers or executives leave the business. This creates extra expenses for the organization, with some sources finding that the cost of replacing an employee can be up to 33% of the salary for the worker they are trying to replace.
Since the cost of replacing employees is so expensive, businesses need to understand why people are leaving their job and what steps can be taken to avoid further losses. We compiled the following list of areas that can be considered to prevent high employee loss.
Employee Salary and Benefits
According to a recent article from Monster, 31% of people surveyed were looking for employment elsewhere where they can make more money. Since salary plays such a big role in what makes people leave an organization, salary should be considered just as strongly to be able to retain employees.
Just providing a good salary is not going to be good enough in a competitive market. If people have a bad day at work and decide to just take a look at what is available in a similar role elsewhere, they may find better benefits and perks that their current workplace never offered. If employees are able to make a horizontal shift in their careers with more benefits for them, it is likely they will do that.
Businesses can try to retain their employees with higher salaries and better benefits if they can afford to make those changes. However, it is not always within budget to make those adjustments, so it may be more beneficial if other factors are considered first.
Being Selective About Hiring
A recent report found that 35% of the hiring decision makers expected to lose more employees over the next year. If these are the thoughts of those hiring, then there seems to be little hope for those interested in a job to stay with it.
Hiring managers need to have more faith in the people that are applying, and search harder for those that have the right skills and the right attitude for your workplace. If those hiring do not make smart long-term choices, then they will pay the price by constantly losing employees.
It is important that the job posting is clear and detailed about the role, and that you are truthful at the interview so that you hire the most informed candidate. Sometimes waiting to hire can be better in the long-term, rather than simply hiring quickly just to fill the role.
Talk To Your Employees
There is nothing more frustrating than constantly losing employees and not knowing the reason for it. However, people look for work elsewhere for a number of reasons. If you want to get to the root of the problem, talk to your employees.
If you want to get hard data regarding your employees and their feelings towards their work and workplace, conduct an employee survey. This will provide you with evidence that may point to areas of your business that may need reworking.
Ask employees for feedback regarding different aspects of their work. Have meals with your staff where casual conversations can be had. When employees do leave their job, have an exit interview with them to understand what caused them to leave and what areas can be improved upon.
It is also important for managers to keep an open door policy, where employees feel welcome and safe being able to discuss issues and ideas. Maintaining an open and friendly attitude towards employees will allow them to be more open about concerns to you, and if you are able to find a solution to the problem, it may prevent the loss of an existing employee.
Build A Business To Be Proud Of
Your employees want to work at an organization that they can be proud of, so no matter what your business is, there are ways you can create that pride. If you create a product or offer a service, create something of substance that benefits the world.
People feel a positive impact of supporting a charity that they care about, so consider partnering up with a charity or running a donation drive to be able to give back to a cause that the company supports. Supporting local causes that people care about and believe in, will increase your employee's trust and connection to their workplace if they are able to see the impact first-hand.
Not only will giving back allow employees to feel that they work for a business that is compassionate and good, it can be a great opportunity for team building and making connections. If you decide to run a marathon as a workplace team, for example, it creates a positive togetherness and builds friendships, which can deter people from looking for work elsewhere. Giving people something to collectively come together and work towards can create a powerful sense of pride in their workplace.
Make Sure You Have Effective Leadership
Every workplace needs a strong leader to guide their team to success. However, some businesses still struggle to find the best person for the job. Having a boss that people want to support, rather than someone who just bosses people around without any guidance can cause employees distress and distrust which can be enough to make them leave.
When hiring for executive roles, it is important that candidates have the characteristics of a strong leader. According to the Center for Creative Leadership, the top ten qualities of a good leader are:
Integrity
Ability to delegate
Communication
Self-awareness
Gratitude
Learning agility
Influence
Empathy
Courage
Respect
Employees need direction if they are going to be successful at work, which is why it is important to find good leaders who can encourage and motivate others. Good leaders need to provide clear directions, so that employees can be confident in their work.
Having a leader instead of a boss at your organization means that there is someone that employees feel that they can go to when they are facing issues, where they will be heard with an open mind. Being available as support for your team is one of the most important factors of being a good leader.
Treating everyone the same and making each person feel appreciated can make a huge difference for your employees. If everyone knows what is expected of them by their boss, it will make it clear what each person's tasks are and how they contribute to the overall success of the business.
Are Your Managers As Effective As The Boss?
We know what makes a good leader for an organization, but often it is the managers that oversee that employees are on track with their daily tasks. Based on the findings of a Harvard Business Review article, one of the main reasons why people seek work elsewhere is because they do not get along with their boss.
Even if your business is great and has a wonderful reputation, if an employee clashes with or has issues with a boss that cannot be easily fixed, it can disrupt the whole work environment. If a manager is dismissive, rude, unhelpful, or negative, it can be an uncomfortable and frustrating experience for the workers. Having a manager who is not supportive of others and only cares about how they are perceived by the heads of the organization, will not create an atmosphere of happiness or success.
It is important to keep your managers in the loop of what they are expected to do and how they can motivate their team to reach their goals. When hiring a manager, having excellent hard skills for the job is a must, but if they do not have soft skills and are ineffective communicators, they are likely not quite the right fit. Managers need to be guided as well with different training techniques and ongoing professional development, so that they can be positive reflections of what the organization is.
Give Your Employees The Tools Needed For Successful
One way to retain employees is to provide them with reasons to stay at your organization. If there is nothing provided to keep employees interested, engaged, and educated, then they may seek out jobs where they are given more opportunities.
You can motivate employees is to discuss with them where they see themselves growing within the organization. If you are able to provide them with a clear plan of action and path to get them to where they want to be, then they will have something to work towards. People want the chance to move up or try different roles, so if a job becomes available, offer it first internally before posting it to the public.
Good employees also want to keep learning. Offering training for their current position is important to make sure that they are being the best they can be for that particular role. It is also important to consider offering further education, such as courses, webinars, mentorships, etc., which will make them want to stay at your business. If employees can get the training they need to achieve their career goals, they will be more thankful and supportive of your business because it helped them.
Discuss with your employees what knowledge is missing to complete a goal, or what skills are needed to achieve business goals. Finding out what people are willing to do for your company and what your company is willing to do for them will help create better growth opportunities for both. While some of the education that your business needs may be expensive up front, it can positively impact your workforce, making them more likely to stay with you for the long-term.