Today, we are witnessing a transformation in the world of work, HR departments are not only moving beyond traditional functions, but they're also playing a critical role in shaping what the world of work will look like beyond. Across every industry, leaders are rethinking the where, when, and the how of our workplaces. According to the McLean and Company 2022 HR Trend Report, the top three priorities in 2022 for organizations will be recruitment, providing a great employee experience, and the development of leaders.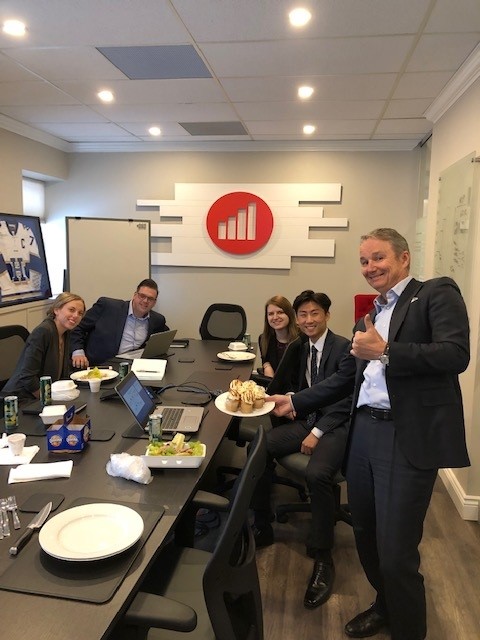 Recruitment
The tight job market has HR allocating more of its time on talent acquisition with plans on spending 25% more time in 2022. Innovation is necessary when it comes to an organization's approach to attracting and retaining talent. Individuals have become more selective; they are looking for work that they enjoy. This is where companies that utilize people data shine. By incorporating data and analytics into your recruitment process you can ensure that when it comes to making hires, you are doing so purposefully and showcasing how you value the candidate's world. Those who fail to innovate will risk turnover, vacancies, and lost opportunities that can negatively impact the bottom line.
Great Employee Experience
A greater focus on candidate and employee experience is key. Survey results point to a need for a degree of caution about increased working hours. The new world may vary across different industries, jurisdictions, and organizations. Regardless of the situation, the emergence of trends indicating an increase in work hours means that every organization needs to focus on employee wellbeing and encourage and develop resilient behaviors among all employees.
Leader Development
The rate and scope of changes to the world of work are resulting in frequent shifts to what is considered to be essential skills and making change-supportive competencies such as resilience, change management, and design thinking more important than ever. Remote work has also uncovered significant gaps in managers' skills. With tight labor markets a reality for many, hiring for aptitude and training for skills may well be the path forward. A strategic approach to enabling continuous learning across the board is critical, starting with a formal L&D strategy and an increased focus on leadership development.
About Predictive Success
Predictive Success is an Elite Partner of The Predictive Index® has been consistently ranked in the top 10 of global partners since opening its doors in 2006. Through the Predictive Success team of experienced, professional consulting staff, we give Canadian companies the 'edge' to connect people to profit. We work with management teams to bring our knowledge, experience, and over a decade of partnership with The Predictive Index to work. We enable leaders with the power and the knowledge, to better motivate, lead and utilize people to the best of their ability. We have staff and local coverage in all provinces across Canada. To learn more about how you can work with our team, contact us here.
References:
https://hr.mcleanco.com/research/ss/2022-hr-trends-report