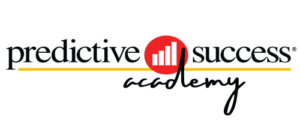 The Predictive Success Corporation team would like to thank all the graduates for attending PSC Academy's PI 2.0 Advanced Learning Sessions. PI 2.0 Advanced Learning is a great tool to heighten your learning and become a PI genius, complimentary for all Trained PI Analysts.
Thank you and a special congratulations to the following participants for completing and showing wonderful engagement and participation at all three of PSC Academy's PI 2.0 Advanced Learning Sessions:
Brian D. Shelton, Calix Inc.
David Kash, Inxpress Canada
John Stevens, Camilla Advisor Group Inc.
Kelven Wong 1-800-GOT-JUNK?
Kerry Sinclair, Responsive Group Inc.
Lindsey Burkhart, Rhodes Branding
Martha Dunec, Integricon
Natalie Hoernig, SICK Ltd.
Matt Jaeger, Fabick CAT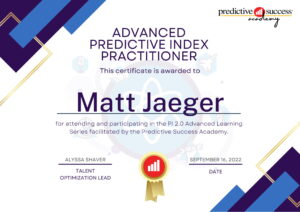 A special congratulations to Matt Jaeger for winning the $800 Amazon Gift Card draw to celebrate our 800th client earlier this year.
To register for the Drive Results with Talent Workshop with PSC Academy, or if you are a Trained PI Analyst looking to attend the PI 2.0 Sessions, click here.