Harness the Power of Your Team's True Potential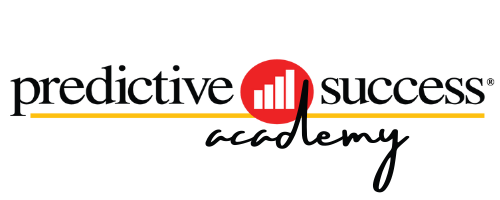 Partnering with Predictive Success will give you access to coaching and consultations from experts with over 30 years of experience. We empower you with workforce analytic tools to accelerate your growth and optimize human capital performance.
Our Training
Predictive Index Training
Provide insight into understanding PI analytics and applying it to various business needs.
Change Management Training
Use data to better understand leadership and team styles, communicate the change vision and translate change into reality.
Predictive Success Training Programs are not subscription-based and are provided on a one-off basis.  Training can be purchased by our clients on an individual basis.  If you are interested in learning more about a specific program, please reach out to your consultant, or contact us. 
Funding Support for Ontario Businesses
Funding provided by the Government of Canada through the Canada Job Grant
Programs delivered by the Government of Ontario
Canada-Ontario Job Grant Program
Canada-Ontario Job Grant (COJG) provides opportunities for employers, individually or in groups, to invest in their workforce, with help from the government.
The Canada-Ontario Job Grant provides direct financial support to individual employers or employer consortia who wish to purchase training for their employees. It is available to small, medium and large businesses with a plan to deliver short-term training to existing and new employees. Important to know:
Employers can get up to $10,000 in government support per person for training costs.
The training has to be delivered by an eligible, third-party trainer.
Employers with 100 or more employees need to contribute 1/2 of the training costs. Small employers with less than 100 employees need to contribute 1/6 of training costs.
For employer groups who want to apply for training supports the government offers a COJG Consortium Stream. The Consortium Stream allows a group of employers (two or more employers) to pool their resources to support common training objectives and goals. To apply as a consortium, the intermediary organization needs to ensure all the participating employers and trainees meet COJG requirements, and are able to make their required contribution towards the training cost.
Most organizations acting as an intermediary are eligible for administrative funding equal to 15% of the government contribution.

98% of clients who attend a PI training would recommend a colleague to attend that course

.

"Just wanted to reach out to say thank you for two incredible days on training! Your facilitation skills on such intricate material was truly second to none."

"The training you did with us was truly superior. All my team are talking about it and very appreciative for the training, and the empathetic, enjoyable manner in which you taught them."
"The course had a profound impact on me and I am happy to say that every day I bring the people factor in and that has added more fulfillment to my life and to those around me."
"I believe this can definitely improve hiring decisions and development discussions if we were to implement as a standard for hiring. I do think this will help with the population we are currently planning to use this for."
"Veronica was an amazing instructor. She was very patient with all our questions and was able to get us in discussion to keep the class moving."
"Coming out of training, I think PI is such a fantastic tool!"
"Such a powerful platform. I cannot wait to use the skills I learned to attract, recruit and retain employees that want to work for us, feel value and shine in their roles."
"Was a very informative session, well paced."
"Hearing from the group with different profiles and how they approach/manage things. Benefit was counteracting some of what I had been told about my profile and potential in leadership."
"The information shared during the session was invaluable. Rob did a great job facilitating. He was an engaging speaker who created a safe environment for learning."