The Predictive Index Job Assessment™
What does great look like?
"The science is very accurate and does not leave much to chance. It has allowed me to hire the right salesperson who needs to hunt versus a salesperson who is more of a gatherer. It really takes the guesswork out of hiring and selection, which is why we have been partners for over 5 years." – Tony Gareri, CEO, ROMA Moulding
Find the right fit for your company.
We know your culture is important to you. The Predictive Index Job Assessment is completed by people within your organization to determine a behavioural benchmark that fits with the role and your organization.
What is The PI Job Assessment™?
The Predictive Index Job Assessment™ enables you to identify what the ideal candidate looks like for any role. By completing a simple assessment, key stakeholders will outline the frequent and important tasks of the role. The Predictive Index software takes the information from the Job Assessments and uses it to determine a behavioural and cognitive benchmark or 'Job Target' for your role. This target can be used to ease the hiring process and create a targeted candidate pool.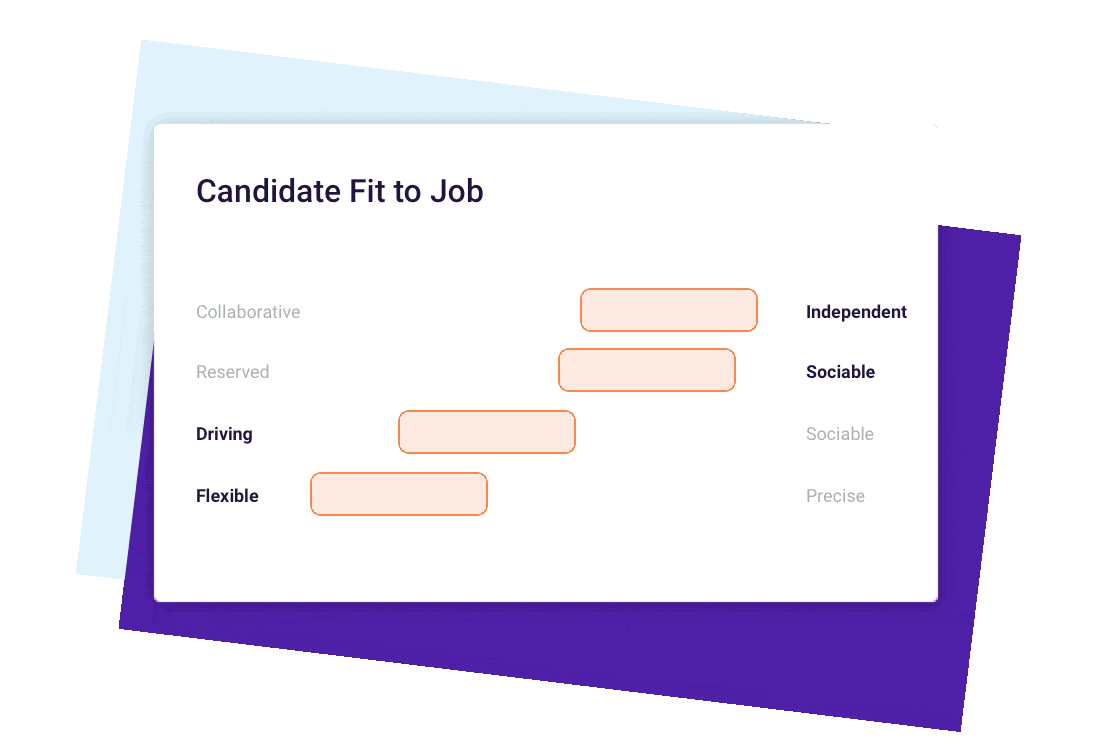 "The Predictive Index System®, delivered by Certified Partner Predictive Success, has allowed us to virtually eliminate mis-hires by better understanding the needs for each job by having a defined profile and matching candidates, internal or external, with the profile."
– Chris Rasmussen, President & CEO, Doxim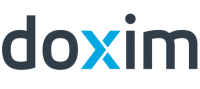 Fill your candidate pipeline.
The Predictive Index Behavioural Assessment and Cognitive Assessment are short and easy to administer. The results will reveal your candidate's natural behavioural tendencies and ability to learn new things quickly. 
The Predictive Index Software makes it easy for you to compare your candidates' natural behavioural tendencies and level of cognitive agility with your Job Target.  An algorithm will rank your candidates using fit-gap analysis, generating a visible pipeline of your top candidates. 
Time to interview? Go prepared.
Informed by your candidate's fit to the Job Target, the Predictive Index Interview Guides give structure to your interview, helping you uncover more about your candidate's workplace behaviour.   
Asking structured interview questions early will help you identify key-traits of your candidates like their ability to cooperate with others, their capacity to complete detailed tasks and their patience.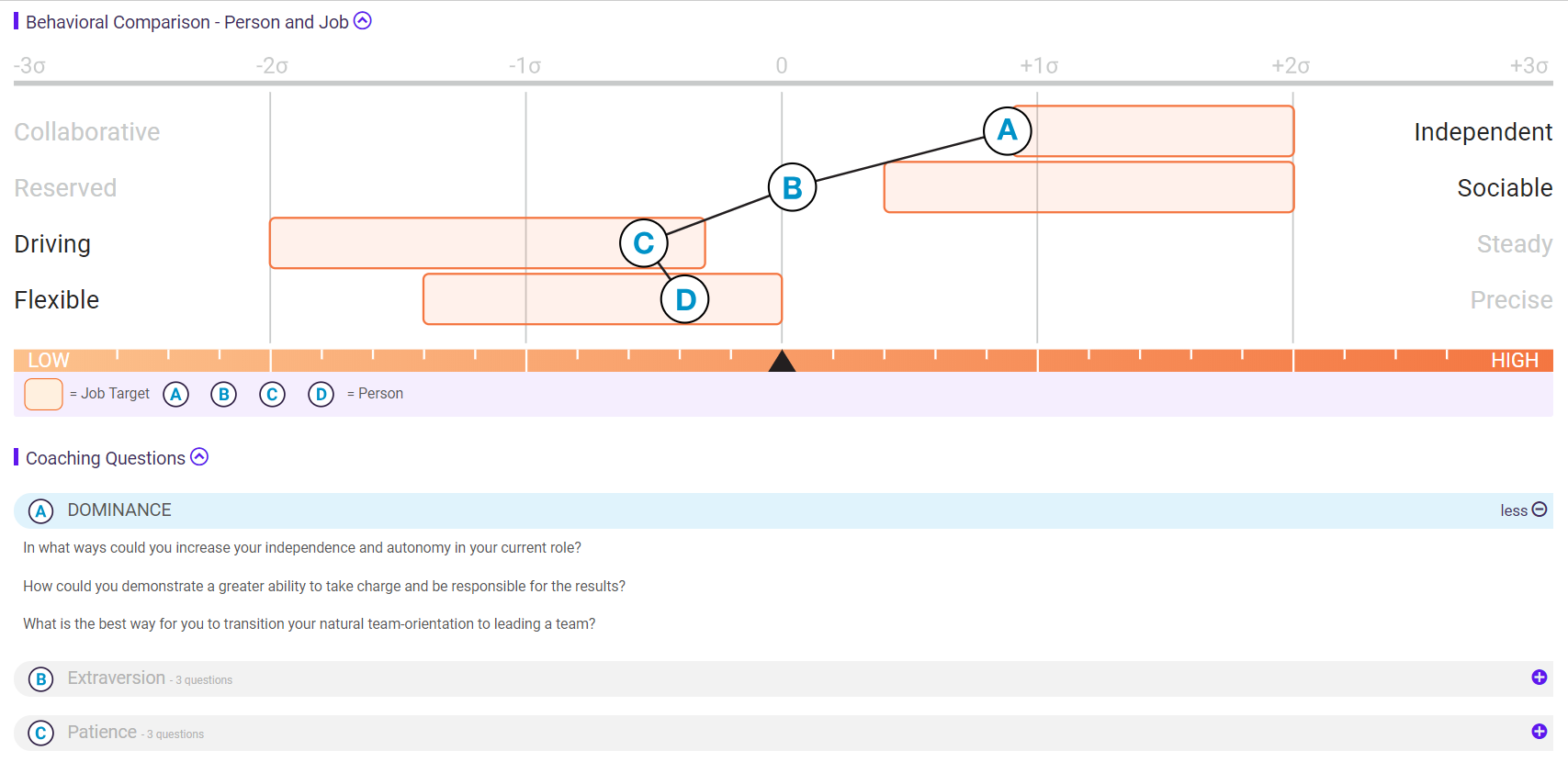 Bring analytics to employee development processes.
Informed by your employee's fit to the benchmark, the Predictive Index Coaching Guides provide insight into employee development opportunities.
The Predictive Index Software® automatically analyzes the fits and gaps in the employee's natural behaviour when compared to the job benchmark.  These fits and gaps are then used to generate coaching questions for each of the four behavioural factors.  Managers can use these questions to inform their employee development process and identify employee strengths. 

Predictive Success is a Certified Partner of The Predictive Index®
The Predictive Index® is a registered trademark of Predictive Index LLC and is used here with permission.