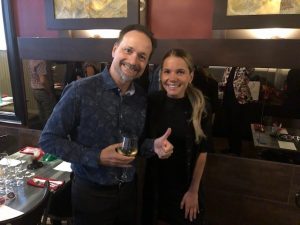 Congratulations! You got a phone interview. You are one step closer to ending your job search. Interviews can be stressful, but when you change your perspective and view it as a mutual exchange of information, it puts a lot less pressure on you. The individual who will be conducting your interview will be looking for a "30,000 ft view" of you. "They're screening for risks, they're trying to validate your qualifications, and they want to see if you're a fit," says Muse career coach Tina Wascovich. In other words, she says, "Who are you, what do you know about us, [and] why do you want to work here?"
There are three key steps to take when prepping for your phone interview to make a good first impression: firstly, make sure to do your research. Secondly, have some basic questions with answers prepared. Thirdly, create a list of questions that you will ask during the interview.
When you ask questions is demonstrates your interest in the company and the position. It also shows you have given careful thought to what the job will entail and whether the company will be a good match. Sending these impressions to the employer can work in your favor. Employers want people who will perform, and hopefully better than expected. The average cost to hire and train a new employee can be quite expensive, it is vital to employers to find the right person to take on the job. On the other end of that, you have to display you are worth the investment.
For some positions, it's a good idea to ask specific questions that are unique to the job or your field. But some basic and cultural fit questions you should ask during a phone interview are listed below:
Could you describe a typical day or week in this position? Or could you describe the typical client or customer I would be dealing with?
What are the most important elements of this job?
What did the last person in this position go on to do — and what were they like?
How is job performance evaluated, and how often does it occur?
What was it about my qualifications that most appealed to you?
What do you like best about working here?
Now that we've talked about my qualifications and the job, do you have any concerns about my being successful in this position?
What is the next step in this process?
By asking these questions, you are setting yourself up for success. You will be able to ask better follow-up questions later. They will also provide you with a clearer idea of the skills you will want to emphasize.
The best way to future-proof yourself is by optimizing your talent. Learn more about talent optimization here. See what our clients are saying about how Predictive Success has transformed their organization by helping them leverage their #1 asset, their people.