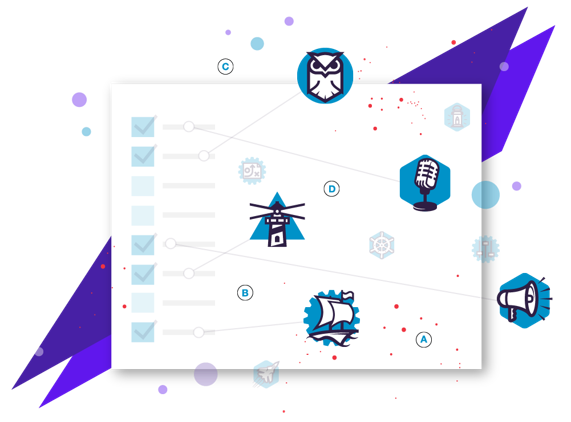 Despite the year that wreaked havoc on the economy across the world and in Canada, 2021 will see a "war for talent" emerge, according to senior HR professionals. In a poll from 86 HR departments across organizations, almost two-thirds reported that "organizations will need the best people on board to help them rebuild" following the pandemic. 
In another article from HR Reporter, Canadian employers' confidence in hiring is now back to pre-pandemic levels. Anthony Meehan, publisher at Mediacorp said, "for the first time since the pandemic arrived, we can say to Canadians that there are more jobs available now than a year ago. There has been a catastrophic loss of employment in several sectors – particularly hospitality, personal services and travel – but we now see the signs that employers in the rest of the economy are recovering and confidence is returning." 
Ready to start hiring? Here are three ways to prepare for the war for talent
Employee Engagement & Culture

Your employees make decisions and take actions every day that affect your workforce and organization, if you're feeling like switching the transition to a remote working world is leaving your employees feeling disengaged or "zoomed out", you might need to get your finger on the pulse of your employee's engagement. According to a report from Gallup, engaged employees produce better business outcomes than other employees across any industry and company size in good economic times or bad. 
We know that an engaged workforce promotes a culture of inspiration and innovation. Wondering how to create a culture of engagement? The PI Employee Experience Survey gives your employees a voice and you the ability to take action on engagement. 
Hiring Smarter 
There are costs to hiring the wrong person. Our research suggests that a mis-hire can cost anywhere between $30,000 to $50,000. According to a report from HR Reporter on the cost of bad hire, more than 77 per cent of senior managers admit they have hired the wrong candidate for a role and 56 per cent of those managers say the negative impact is more severe now than it was a year ago. The PI Behavioural Assessment delivered by Predictive Success is an efficient and easy to use pre-employment assessment that ensures candidate job fit and predicts on the job success. The assessment provides you with people data that will help you understand your candidates and save you from mis-hires. 
Adapting to Virtual World
If you have already hired or are planning on hiring this year, onboarding new employees when everyone is working remotely brings special challenges. After the first day or week of bringing a new employee on, design a roadmap for success, build a engaging virtual culture, and establish ongoing check-ins with your reports and colleagues. The PI Software Suite can assist in this process, by knowing exactly what the drives, needs, and behaviours of your colleagues and managers are, you can work better alongside them to understand best practices of meeting challenges and obstacles that work from home brings. 
Uncover how Predictive Success can help you build your dream team for 2021 and align your business strategy to your talent strategy. What challenge can we help you solve?
References
Cheponis, A. (2019, July). Tips and tricks to hire smart. Business.com. Retrieved from https://www.business.com/articles/how-to-hire-smart/ 
Deal, J. (2020, April). Virtual onboarding: How to welcome new hires wily fully remote. The Enterprisers Project. Retrieved from https://enterprisersproject.com/article/2020/4/virtual-onboarding-best-practices 
Fallow, P. (2021, March). War for talent set to intensify in 2021, here's why. The Hr Director. Retrieved from https://www.thehrdirector.com/business-news/press-release/hrds-say-war-for-talent-set-to-intesify-in-2021-despite-pandemic/ 
Wilson, J. (2021, March). Job postings return to pre-pandemic levels. Canadian HR Reporter. Retrieved from https://www.hrreporter.com/focus-areas/recruitment-and-staffing/job-postings-return-to-pre-pandemic-levels/354162